When it comes to telling us to eat "tasty" things, the Internet talks a big game. More often than not, foodie hacks, tricks and gimmicky recipes end up disappointing and sad.
With most of us staying in these days, impressing ourselves with our kitchen antics – no matter how big or small – has become even more important than ever before.
What do you do when you can't order self-consciously Instagrammable dishes from your favourite cafés?
You make an egg sandwich.
But this isn't a normal egg sandwich. It's the TikTok egg sandwich and, much like the TikTok coffee, it has left the online community whisked up and flipped around.
Shared by Mrs. Dee Penda (@mrs_dee_penda), who says she saw the hack online before she posted it, the sandwich is made with egg, butter and bread (ham and cheese are optional additions), with all ingredients cooked on the one pan.
Penda already has a hefty following on Instagram, and is known for sharing foodie tutorials for everything from shamrock shakes and bento boxes to homemade burritos and, yes, the frothy coffee.
However, this handy egg hack stands out from the crowd with an incredible 3.3 million views on TikTok and 1.7 million views on Instagram.
So, how is it done?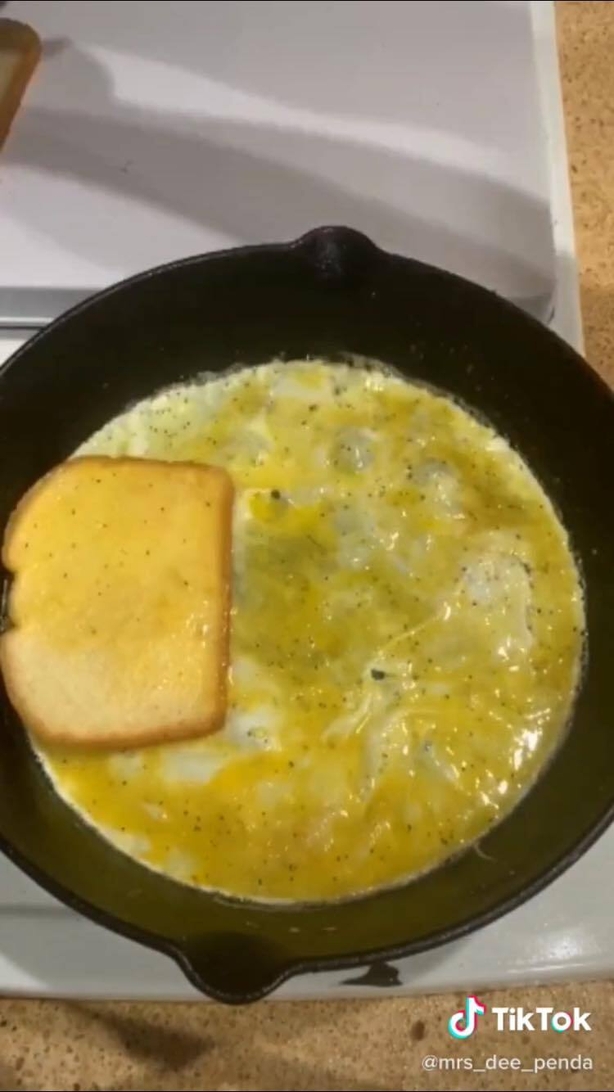 Start with some butter in a hot pan, ideally non-stick as there will be a lot of flipping in this recipe. Crack two eggs into the pan, making sure they coat the entire bottom.
While the eggs are still runny, grab two slices of bread. Dip each slice into the runny egg briefly, then turn them onto the other side and lay them on the egg mixture, side by side.
When the eggs are cooked, run your spatula underneath to lift them away from the pan, then flip them over completely. Your eggs should be nice and golden brown – take the opportunity here to add any other fillings, from ham and cheese to chilli flakes or even avocado.
Turn the eggs onto the bread to make the filling, then flip one slice of bread onto the other, patting it together. Make sure your bread is a nicely toasted brown colour, but if it isn't, keeping cooking on the pan until it is.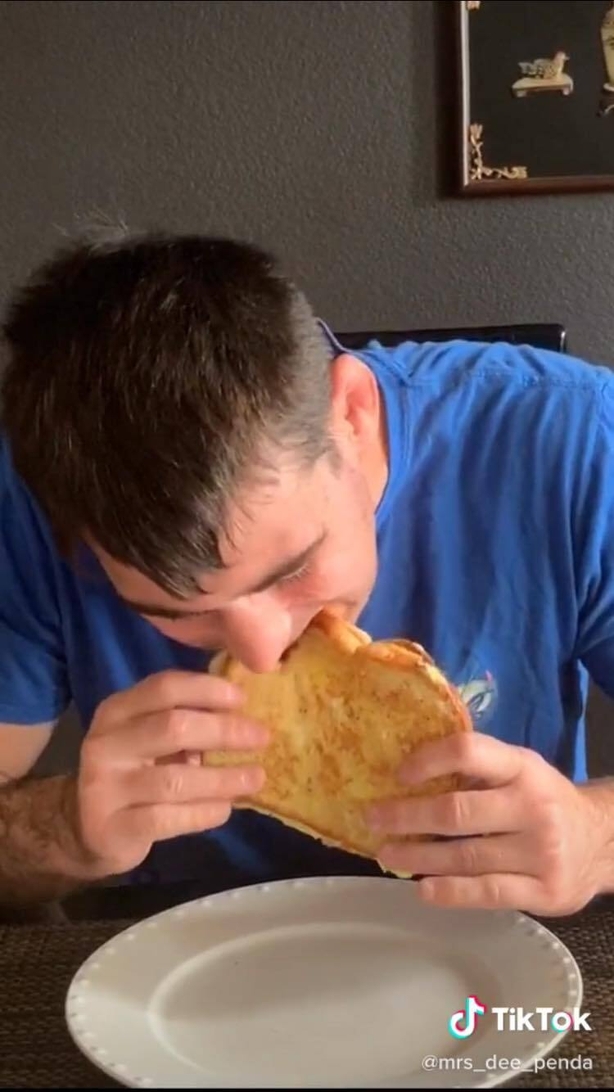 Serve it up and don't forget: pics or it didn't happen.