If you want to follow the Operation Transformation vegetarian meal plan, print off this shopping list for your next trip to the supermarket. You can find tasty OT-approved recipes here.
Thursday: Caramelised Onion & Garlic Pasta with Spinach
Friday: Leek & Bean Tray Bake with Cherry Tomatoes
Saturday: Peanut & Sweet Potato Curry
Sunday: Mushroom Quesadilla & Vegetarian BBQ Sauce
Monday: Huevos Rancheros
Tuesday: Vegetable Fried Rice
Wednesday: Cauliflower & Caper Pasta
Note: Herbs used can be fresh or dried.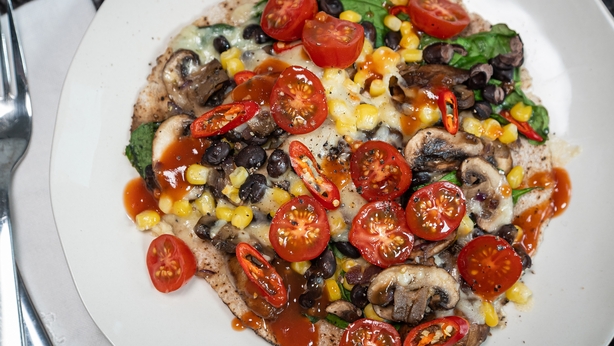 Fruit & Vegetables
Baby plum or cherry tomatoes (28 + 200g on the vine)
Baby new potatoes (550g)
Baby spinach leaves (150g)
Basil (5g)
Broccoli (1 head - you need 400g florets)
Cauliflower (1 small - you need 700g florets)
Chives (5g)
Garlic cloves (10)
Green beans (300g)
Leeks (2)
Fennel bulbs (2)
Mushrooms (chestnut or ordinary - 300g)
Onions (2 small)
Pak choi (120g)
Red chilli (1 + 1 optional)
Red onions (1 + 2 small)
Red pepper (1)
Root ginger (1 knob - for 1 tbsp thinly sliced)
Shitake mushrooms (or use ordinary or chestnut – 100g)
Sweet potatoes (300g)
Thyme (20g)
Yellow pepper (1)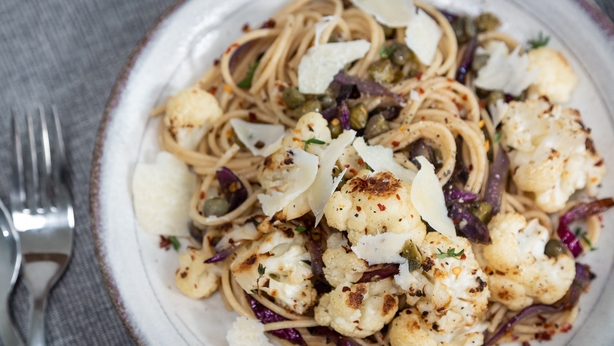 Fresh Produce
Butter (30g)
Cheddar cheese (70g)
Eggs (6)
Gran Moravia cheese (vegetarian style Parmesan – 45g)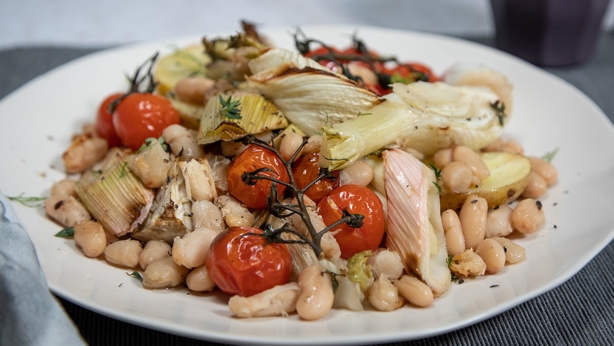 Dried Goods
Apple cider vinegar (50ml if making barbecue sauce)
Balsamic vinegar (45g)
Barbecue sauce (from a bottle or jar, or use vegetarian barbecue sauce – see recipe link)
Black beans (tinned – 2 tbsp)
Cannellini beans (400g tin)
Capers (drained from a jar – 35g)
Chopped tomatoes (400g tin)
Coconut milk (160g tin)
Dried chilli flakes (2.5g)
Dried oregano (6.25g)
Freshly ground black pepper
Ground cumin (1.25g)
Honey (7g - if making barbecue sauce)
Natural skinned peanuts (45g)
Orange juice (15g if making barbecue sauce)
Rapeseed oil (127.5g)
Reduced salt vegetable stock cube (½)
Reduced sodium soy sauce (17g)
Sea salt (if using)
Sweet or smoked paprika (5g)
Sweetcorn (tinned – low sugar and low salt - 50g) (or use frozen)
Tomato ketchup (no added sugar and salt - 100g if making barbecue sauce)
Wholegrain brown rice (100g)
Wholemeal wraps (2)
Wholewheat spaghetti (200g)