At just 27, chef Adrian Martin has already hit the milestones that some people his age would only just be dreaming up: a career in food spanning 12 years, stints in some of the most impressive Michelin-starred and Michelin-recommended restaurants in the UK and Ireland and a successful cookbook under his belt.
With his latest cookbook, Create Beautiful Food at Home, Martin aims to cross another culinary bridge, translating the lessons he learned in esteemed restaurants for the average cook at home, making it accessible, palatable and - yes - beautiful.
We caught up with the intrepid chef, talking everything from how he would throw a dinner party for Ina Garten to what his most treasured cooking secret is.
What was the inspiration for the book?
I spent years in different restaurants and different kitchens, mainly in fine dining. When you're training you're kind of limited to what you're allowed to do creatively.
When I worked in such a restaurant you'd come up with an idea of how to plate something up differently to the way the restaurant normally does it or the head chef would normally do it. And you'd always be told no, you've got to follow the pattern, keep the consistency. I used to get all these ideas through the years, so with this book, it's kind of like that blank canvas for me.
For instance, in restaurants, we would have always cooked breads on a half-steam, half-roast oven but I don't know anybody that has a half-steam, half-roast oven at home! A way of doing that was putting a little tray of ice cubes into the bottom of the oven, and what it does is it creates steam so that your brown bread becomes lighter, that you get this nicer crust on it.
Secrets to fine dining - is it all about butter, like Anthony Bourdain once said?
The secret to fine dining is the ingredients and that you cook with the seasons. People don't know this but an ingredient like blood orange is only available for three to four weeks, so we would pick that ingredient, we'd get it when it was at its best, it's cheaper to buy it at its best, and the flavour you get is natural flavour. Anything regarding food tastes so much nicer when it's in season.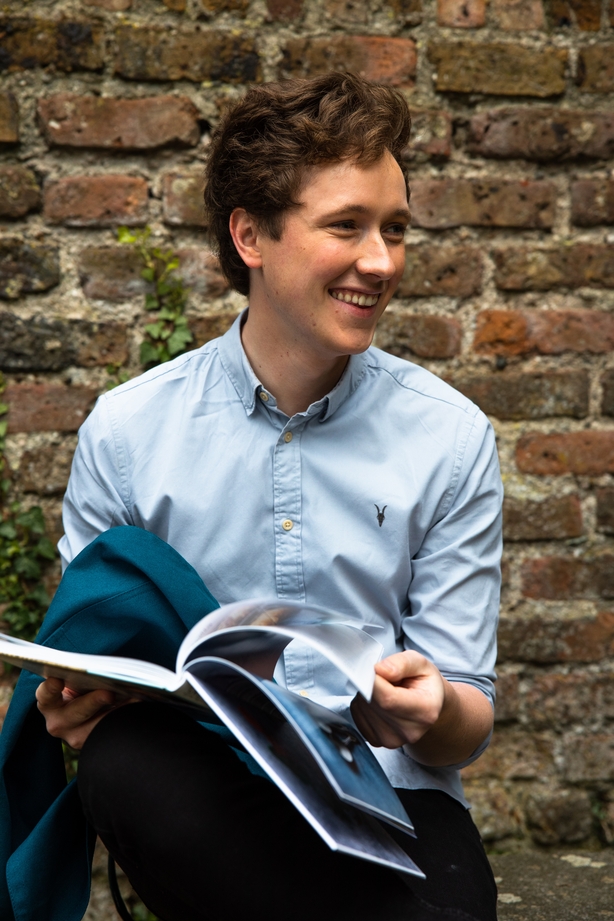 Butter, yeah, let me be honest with you, we do use a lot of butter. I remember even going to Gordon Ramsay's restaurant and Claire Smith in there swearing by Irish butter. Places in the UK swearing by the providence of our butter.
Any behind-the-scenes tricks from restaurants that stuck with you?
Most people have an understanding of home cooking anyway, so with this, it's like take the average home cook and take them on another level.
There are lovely simple recipes in there. There are bread recipes, there's how-to's, there's starters, main courses, there's chocolates. If you take one recipe and you break it down and you look at it, you can see it's not overly the hardest thing to do. It's simplified fine dining for somebody at home that's really into food.
We were always taught to taste as we go. A lot of people make a dish, they don't even taste it until it's on the table.
I have a Thermomix in my kitchen, it's like the ultimate blender and every kitchen has one. It's like this blender that you can purée your vegetables and it makes it silky smooth, or you can knead bread in it, you can peel garlic in it. You can make soups in it.
Are Irish people still very into restaurants?
There are a lot more trends gone towards "one-item places", so one item and specialising in that item. So you'll notice in Dublin at the moment there's that obsession over a burger. There are places in Dublin that just physically do burger and chips but to be honest with you it's just glorified McDonald's. It's still fast food. People are going on dates to these places, which I think is a bit nuts.
What's a good foodie date spot?
Just a nice restaurant. If you don't have a massive budget there are some lovely places that do lovely Thai food. If you're into spending a little bit more, I would recommend going to the likes of Glover's Alley in town, the Greenhouse. Then you have the classics, Chapter One, L'Ecrivan that are still there, still doing it, but they're on an accessible level.
They really treat food with respect, they really look after ingredients. You have chefs inside those kitchens that are working from around the clock. We should be a little bit more appreciative towards these places.
What do most people struggle with when recreating fine dining dishes at home?
Plating up. I'd say just take your time with it. It's art at the end of the day, so it's like giving yourself a blank canvas. I love it, it's the artistic side of me has always done the plating up in restaurants.
At home, if you're doing it, just take your time. The thing about this book is there's a picture for every step of the recipe. I stressed that. It's such a visual book.
There's a demand for healthier, meal prep sort of recipes. How does this book fit in?
At the end of the day, a book is like a commercial thing for a publisher, so the person they put behind it may not have had much say over what recipes go into it. This is a passion project for me. It's something that I've dreamt of doing and now it's on paper. There's no food stylist involved in this whatsoever, it's just me and a photographer. That's very, very rare. I wasn't allowed [to] touch any of my food on my first book.
I think it's different. I don't know if it fits it. It's not a bad thing.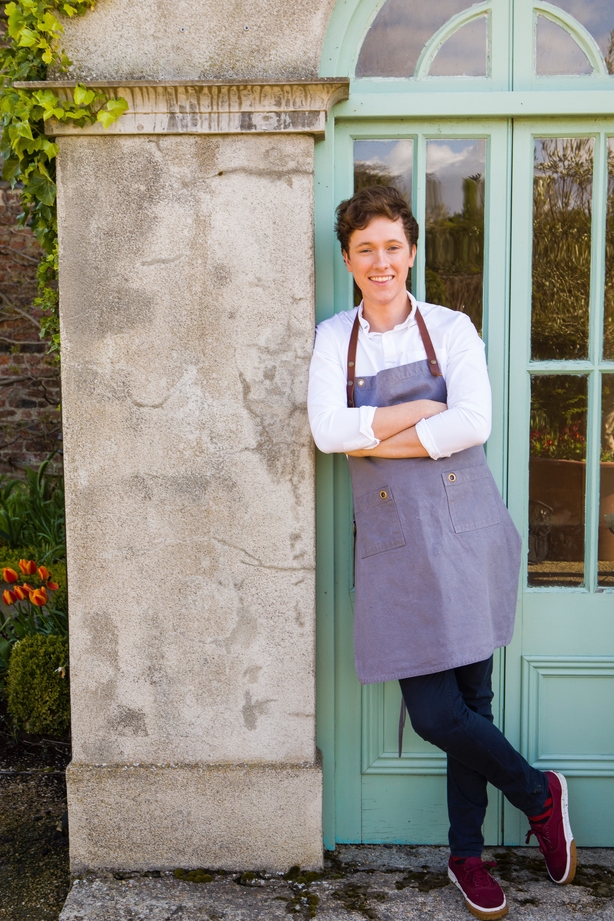 So, there's a dinner party, Ina Garten is coming, her best shirt is on and her hair is freshly bobbed: what are your dos and don'ts?
Do's are: get well prepared. So, the day before there's so much mise en place, which is just prep work, that you can do.
For instance, if I'm doing a scallop starter out of the book - scallop, black pudding, crispy Parma ham, butternut squash - the day before I would make my butternut squash purée, that's in a squeezy bottle. I'd have my scallops prepared.
Black pudding, have it sliced. All you need to do when your guests are sitting down is pan-fry your scallops, your black pudding, puree on the plate, plate it up, send it out.
Next, say you're doing the main course - exactly the same process. All the prep is done, basically to the point that you're just ready to cook that dish.
If you're doing a braised dish, have it braised the day before and you're just basting it with stock or jus as you're reheating it, so you're adding flavour.
Dessert, I love the rice pudding souffle, it's my favourite recipe in that book. You make a rice pudding mix, ordinary rice pudding with milk, cream, sugar, and vanilla. Then you boil it up to the consistency that you're able to eat it.
Then when you get it to that stage you leave it on a tray, place it into the oven and you allow all the moisture to evaporate into the oven at a really low temperature for about half an hour. Blitz it up and it becomes a creme patissiere, which is like a custard that's really thick.
Fold your egg whites through that, into your ramekin, you brush it with butter, line your ramekin with caster sugar. Into the oven, ten minutes at 200 degrees. You literally have one minute to get that to the table, so I usually serve that with passion fruit.
Create Beautiful Food at Home by Adrian Martin (€24.99) is available now from all major bookshops.