Rory O'Connell and his sister Darina Allen are back together again for the return of their popular Christmas programme, A Simply Delicious Christmas. Rory goes solo in the kitchen for tonight's programme, but the siblings will reunite in tomorrow's episode.
Tonight, Rory prepares dishes that have a seasonal flavour but which offer some relief to jaded palates: a salad of roasted pumpkin and Brussels sprouts with pumpkin seed praline and pomegranate molasses, and a cauliflower and coriander leaf soup with spiced tomato oil.
This is followed by a rustic turkey and Swiss chard tart and then poached pears with chocolate and pistachio.  As always with Rory's recipes, these are straightforward to prepare, light to eat and full of flavour.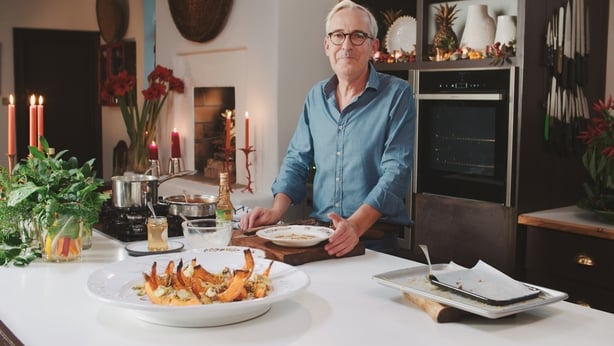 Get the written recipes for these festive dishes, below:
Watch Part 1 of A Simply Delicious Christmas tonight, Tuesday 18th December, 8.30pm on RTÉ One. 
Watch Part 2 of A Simply Delicious Christmas on Wednesday, 19th December, 8.30pm on RTÉ One.