Our favourite Cavan man is back. Neven Maguire is bringing a mouth-watering episode of Irish Food Trails to RTÉ One every Wednesday at 8:30pm.
Last week, Neven explored mozzarella in Toons Bridge and French pastry in Dublin city. This week, our host checks out sustainable farming in Rathmooney, Adare Manor's newly refurbished kitchens and one of Ireland's oldest family businesses.
Sustainable farming
The Country Crest farm produces Irish staples including beef, potatoes and onions not to mention the modern ready meal. Managing Director Michael Hoey learn about the company's sustainability goals.
Impressively, they currently generate over 50% of their power from a wind turbine and have ground-breaking plans to generate heat and electricity using vegetable waste.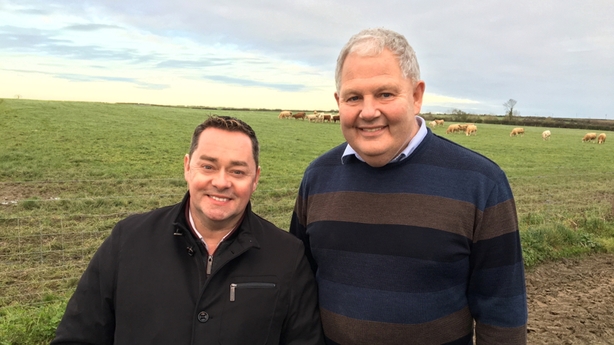 Adare Manor
Next, Neven visits the incredibly lavish Adare Manor Hotel in Co. Limerick. The five-star hotel recently underwent some huge renovations over eighteen months.
The Head Of Culinary, Loughlin Druhan, invites Neven behind the scenes to view the astonishing state of the art kitchens where 52 chefs work.
Keen to see what's on the menu, Neven speaks with chef Michael Tweedie who shows him how to make a delicious quail dish.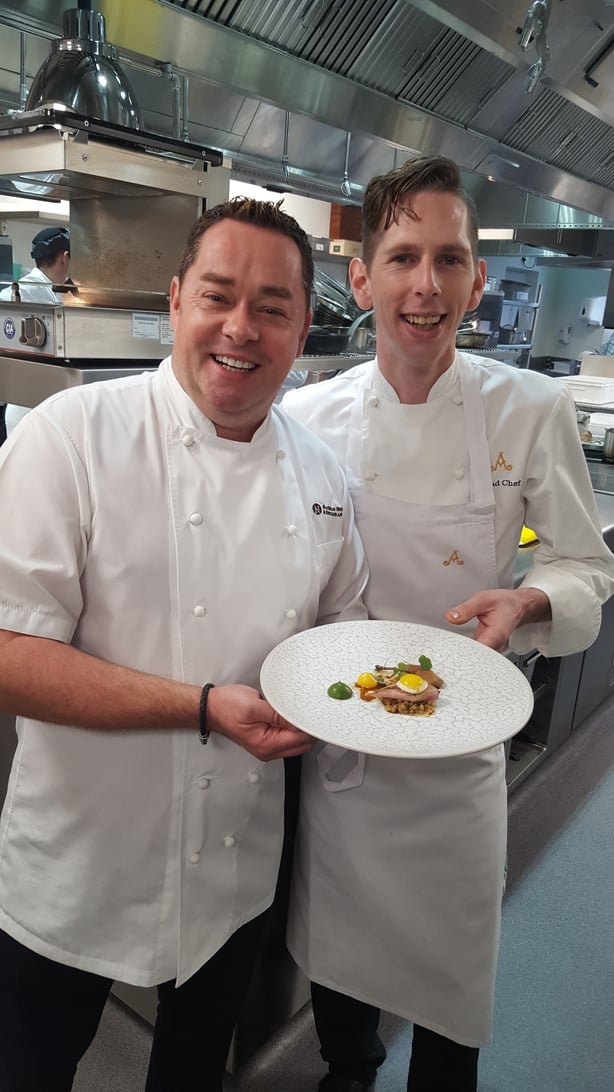 Carrot Cake in Kilkenny
Neven's next stop is Bennettsbridge, Co Kilkenny where he meets Bill and Rob Mosse of the Little Mill Company one of Ireland's oldest family businesses.
After exploring the milling process, Neven learns how wholegrain flour can be used to make a Carrot Cake in the company's kitchen.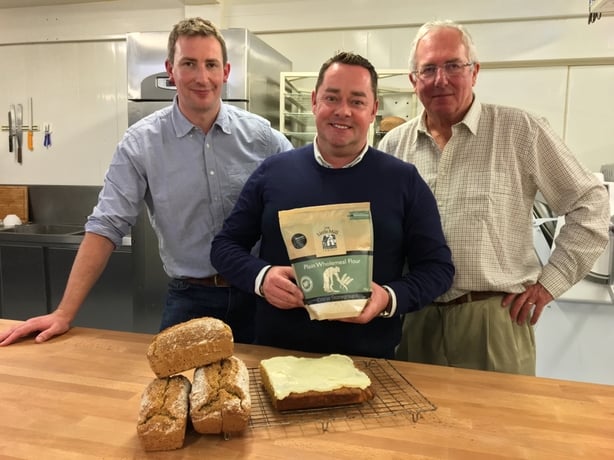 Tonight's Recipe
Heading home to Blacklion, Co. Cavan, Neven cooks up some Beef Bourguignon with Mashed Potato.
Watch Neven's Irish Food Trails every on RTÉ One at 8.30pm or catch up on RTÉ Player.
Fancy cooking up a storm? Check out these Neven recipes on RTÉ Food.