On tonight's episode of Neven's Italian Food Trails, Neven Maguire travels from Venice on the Adriatic Coast, to Sorrento on the Mediterranean, visiting Parma, Modena, Florence and Tuscany.
Neven explores every crevice of Italian cuisine; Parmesan cheese, pasta, Parma ham, Prosecco, olive oil, coffee, Chianti... is your mouth watering yet?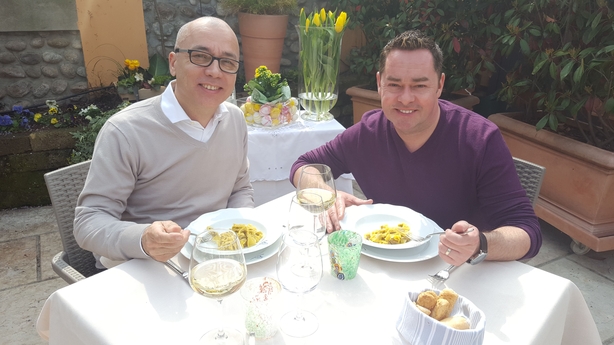 Our favourite Cavan man will learn how to cook the perfect risotto by a Michelin star chef before being taught how to make the perfect cappuccino by Italy's champion barista.
Next, Neven is introduced to the city of Parma by tour guide Amalda Cuka who explains that the region's food traditions are many centuries old.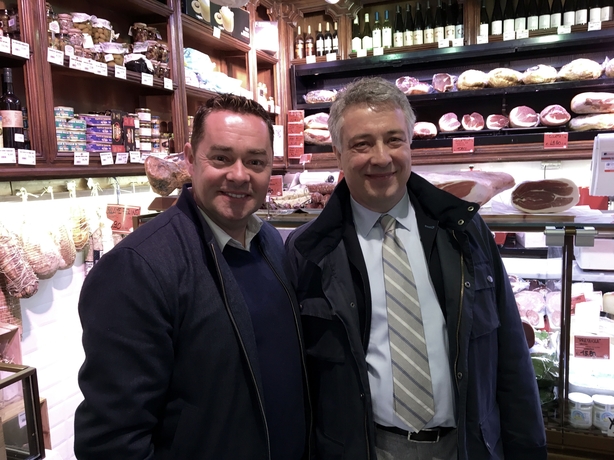 He will meet Parma ham producer Paolo Tanara in La Prosciutteria, one of the city's best-known delicatessens before taking to the skies for an aerial tour in a microlight to see the farmland and vineyards responsible for the region's famous foods.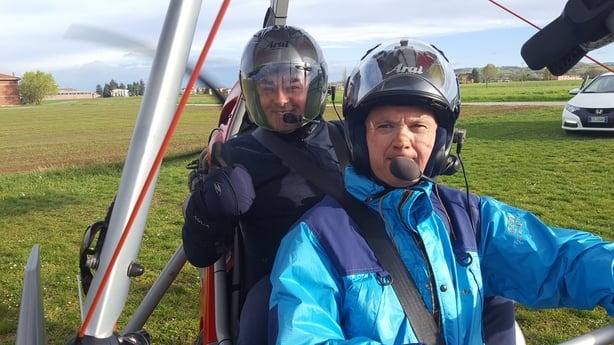 Neven then visits a farm which produces the milk used for parmesan cheese: one thousand litres of milk are needed to produce 80kg of cheese.
Of course, Neven shows off his own cooking skills throughout the six-part series by creating a classic Ragu, a Peach and Amaretti Cake, Chicken wrapped in Parma Ham, and Chocolate and Hazelnut Semifreddo.
Watch Neven's Italian Food Trails on RTÉ One tonight, Thursday October 12, at 7:00pm.