As Virginia Woolf famously wrote; "One cannot think well, love well, sleep well, if one has not dined well" and now it seems we can add 'rugby well' to that list according to the Irish team nutritionist.
With the Women's World Cup in full swing in UCD, we caught up with Irish team performance nutritionist, Marcus Shorthall to find out what keeps the girls going as they face some of the world's toughest teams. 
Sitting on the sofa watching the Irish women in action you can't but be motivated by their strength, speed and dedication to their sport. 
So we decided to find out exactly what we should be eating to perform like a pro, or you know even just to put in a half-decent performance when we eventually embark on our maiden gym session of 2017!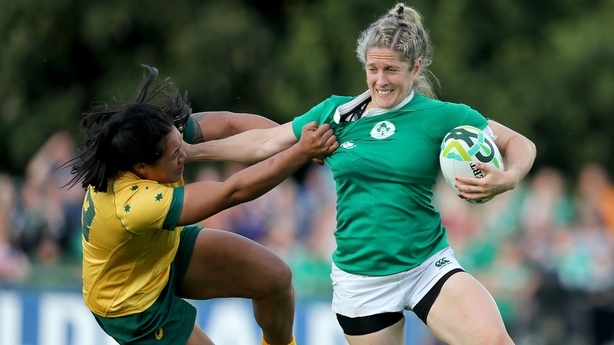 According to team performance nutritionist, Marcus Shorthall, there are a number of differences between the fuel required for athletes at the top of their game and those of the armchair variety.
After yesterday's clash with Australia,from which the Irish women emerged victorious, the players will be focused on eating for recovery he explained. 
"Today is just focused on refueling depending on how much game time there was, so the girls who played a little bit more would have there would be a little  bit more focus on some carbohydrate type foods and their lean proteins".
"The girls that didn't play as much or weren't named in the squad they'll be more focusing on lean meats and more of a vegetables and less carbohydrates", he added.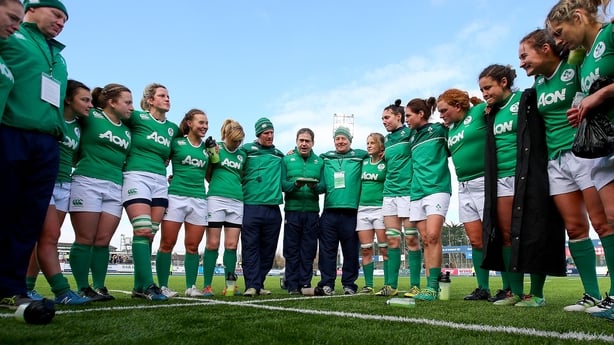 According to Marcus eating for any level of performance means effectively managing our protein intake. 
"For a normal woman exercising the focus should be on a protein rich diet. 

"Generally for girls starting off, and the players were much the same when they started off with their nutrition, that their protein was a little bit skewed throughout the day" Marcus explained. 
"They had a little bit with breakfast maybe some cereal and a little bit at lunch maybe like a small sandwich and a big protein serving at dinner.
"We worked on spacing it out evenly over the course of the day and this would apply to you general recreational exerciser as well" he said. 
As high-performance athletes the girls in green evidently need more food with higher nutritional value but Marcus shared his top tips on what the rest of us can do to get in shape. 
"Focus on getting a lean protein source at every meal the reason for that is it helps keep you full and if you're more full you're you're less likely to snack throughout the day", he said. 
"Number 2 would be to imagine your plate in front of you that at most meals, lunch and dinner predominantly your plate should be half vegetables" Marcus explained.
"Number three would be just to take time and plan out your day I think that a lot of people get put off track when they don't plan ahead", he finished. 
So before you try the treadmill, feast your eyes on the healthy offerings from the fridge - it seems that getting fit starts with your stomach!