Tastes Like Home – your new RTÉ what's it all about?
It's about what a 'taste like home' is to six families with loved ones living abroad. Six families were selected from across the country and I met with them first to be introduced to their family dish and be taught how to make their Taste Like Home dish. Then I visited the family member living abroad and attempted to recreate that familiar taste for them so that they can recreate it themselves forever more.
Along the way we visit some of the foodie hotspots in the adopted homes of the participants, giving the series that travel show element giving the series another dimension. I really believe it is going to be a great watch.
What did you most love about making this series?
Witnessing firsthand the connection people have with the food they grew up with and the emotions stirred with the fond memories it evoked. A familiar smell, a voice, a taste – it can throw you right back to sitting in your mother's kitchen and for people living abroad, the emotion is even stronger because they have that physical distance from home.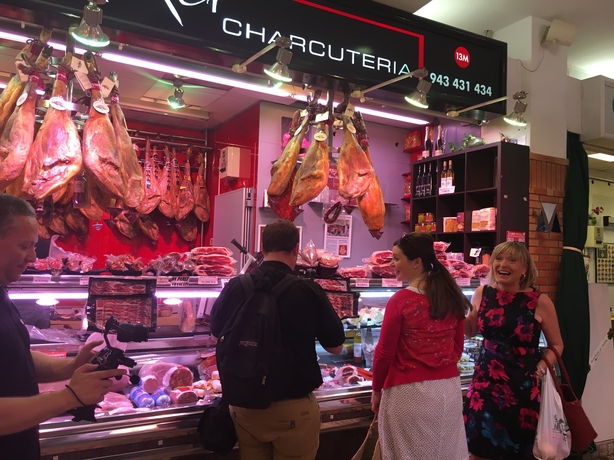 How many TV series have you made to date and what are the best/worst things about it?
Catherine's Italian Kitchen, Catherine's Roman Holiday, Catherine's Family Kitchen, two series of Lords & Ladles and now Taste Like Home.
Making a TV series is always fun and with this series the best thing was the food journey, seeing what the participants' food life is like now in the country they live in.
The hardest thing was holding back the tears when you see the emotional responses and reactions from the participations as they get that taste of home and the nostalgia comes flooding back.