1. Mooney's Millionaire Cake
First up is Mooney's Millionaire Cake which Dermot O'Neill brought to the table courtesy of his Grandmother. Click here for the really beautiful sounding traditional recipe.
2. Arun Kapil's Christmas Cake
Next up is Arun Kapil's popular Christmas Cake – he spared no time in preparing every aspect of his cake and warning: this may make you hungry. Click here if you dare or have something sweet to hand!
3. Simple Christmas Cake
Learn how to make your very own Christmas Cake with this super simple guide – see recipe here.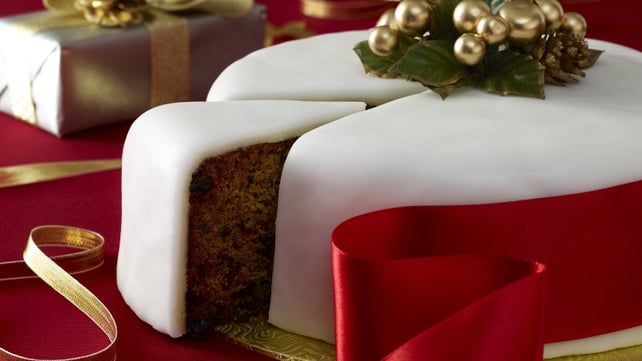 4. Louise Lennox' Christmas Cake
Louise is the queen of all sweet treats and her Christmas cake won't disappoint – see why here.
5. Christmas Chocolate Ganache Cake
Looking for something a little different? Louise brings us a rich chocolate ganache cake that is perfect for a grown-up Christmas treat! Details here.
6. Richie Wilson's festive Christmas Cake
A gorgeous little twist on the traditional Christmas cake – Richie brings his own style to this festive favourite. Click here for more.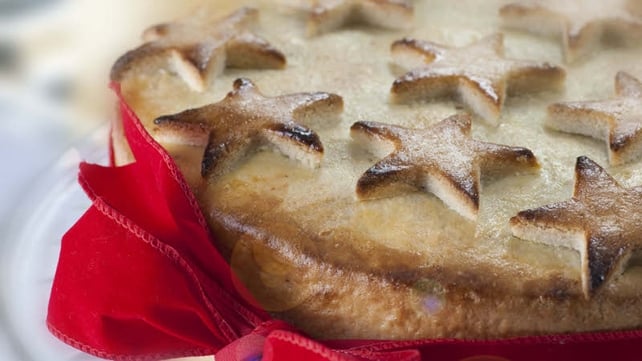 7. Stack it Up!
In this version, Edward Hayden has stacked two cakes on top of one another. He has used a 9-inch square and a 7 inch square on top but says you should feel free just to just make one cake in the same manner. Get the deets here.
8. Apple Strudel Cake
Donal Skehan shares a little treasure that he brought home from his Christmas Special visit to Austria. Click here for more.
9. One of Neven's Christmas favourites...or his twins!
Baked Alaska is Neven's twin brother David's favourite dessert. Whenever he comes to the restaurant, he always makes this for him and it often even graces the table at Christmas. Click here for recipe.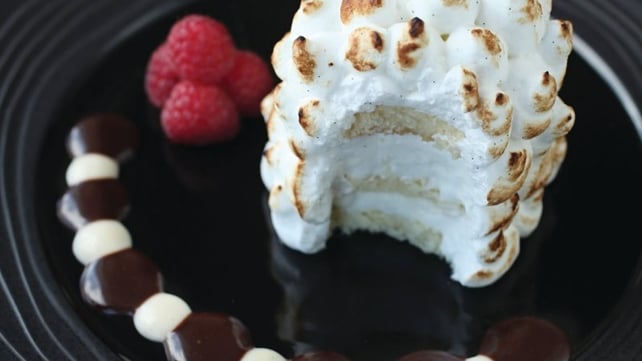 10. What about the children?
Here are some gorgeous mini Christmas cakes with star filled tops to finish it off. A delicious festive desert – click here for more.
11. Red Velvet Cake
Fancy an alternative to traditional Christmas Fruitcake? Why not try a Red Velvet Cake. This Siúcra recipe creates a luxurious cake layered with delicious cream cheese icing. Click here for what some think is a must-have on every festive dinner table.
12. Ballymaloe mincemeat crumble cake
This is a lovely Christmas dessert that Rachel Allen and co make at their Cookery School. Rachel believes that this is a satisfying cake, full of flavour and texture: the mincemeat keeps it firmly festive, while the layer of sponge is delicate and light and the crumble topping good and crunchy. Click here for more.
13. Plus Rachel has these gorgeous mincemeat muffins with eggnog (see, it is good for something!) icing - deets here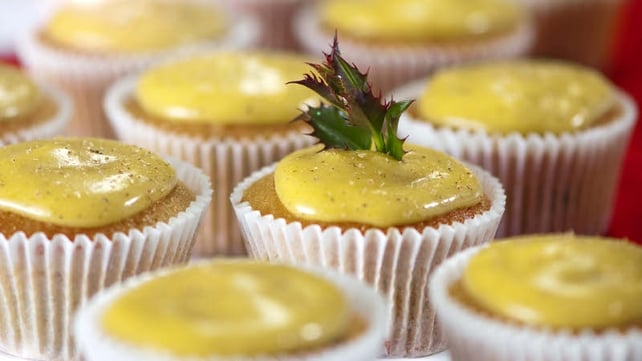 14. Catherine Fulvio's Chocolate Panettone
Catherine used to think of panettone as a very dry Italian Christmas cake until I tasted one that had been freshly made in Sicily. She was totally converted and wants to share why with us all – click here for more.