What is your food product?
Every day In The Butler's Pantry our chefs and bakers create a range of handmade dishes including soups, starters, main courses, desserts and breads.
How is it made?
Everything we make in our kitchens is made by hand and from scratch, We use the finest ingredients, sourced locally from like-minded artisan growers and producers.
We cook our product as you would at home in small batches with no additives or preservatives, the result being great tasting food.
When and how did you first come up with the idea for the product?
The inspiration behind our menu is that food lies in good ol' mother nature. Ideas for new products come from what's in season. We are passionate about sustainability and working with nature which drives our menus. We develop our recipes and at time remaster many of the great classics.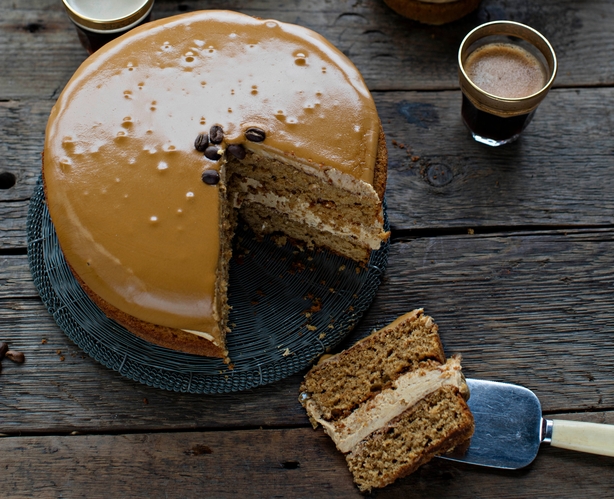 Who buys your products?
Our customer is a discerning foodie who is short on time and is looking for a quality home cooked meal replacement. This could be for family or for entertaining friends, we can do both. Our shops are located at the very hearts of communities enabling us to get to know our customers very well. In the true Butler style we provide an exceptional level of service in our shops thus bringing our customers back time and time again.
Where do you source your ingredients?
After 29 years we have forged very strong relationships with local growers and producers. We source our ingredients locally in keeping with our strong views on seasonality and sustainability and supporting like-minded artisan producers
Does your product carry the guaranteed Irish label?
We are a wholly owned Irish company with all our fresh produce sourced and made in Ireland, something we hold very dear and of which we are very proud. Irish and proud!
Other than your own, what's your favourite product?
In a moment of comfort it would have to be chocolate, 70% bittersweet
In a moment of indulgence it would have to be Lobster grilled with seaweed butter with a chilled dry white wine.
What is your view on 'organic' produce?
Organic gives the consumer the comfort in knowing that there are fewer chemicals in the product they are buying. Personally, I am very conscious of what I buy and what my family are eating on a day to day basis. There is no doubt there is a link between fresh seasonal produce produced ethically and wellbeing and good health.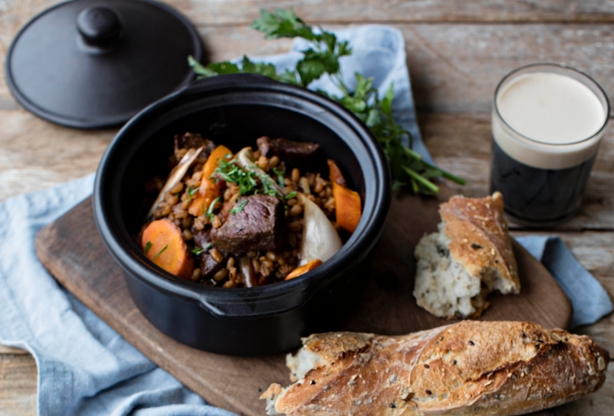 Many food producers are very passionate about their products – have you a message you would like to share with your customers?
In the great old Irish houses, the butler's pantry was the room in which the prized ingredients were kept. Today you can have your own butlers pantry. You can trust us to always use those prized ingredients, to have an exceptionally tasty product made by hand.
Is there salt and/or sugar in your products? If so, how much and why?
We only use organic sea salt and have started to use seaweed as a seasoning. Both of these gives depth in flavour and so less is needed to give the dish the required seasoning. We do use sugar in our baking along with honey and maple syrup.
In our savoury dishes we find carrot great for adding a little sweetness where required to balance a flavour. Olives and anchovies a great alternate to salt for savoury dishes.
What is the shelf-life of your product and how come?
Our shelf life is short and we are proud of it. Typically 1 to 3 days on our foods as we do not use any preservatives to extend the shelf life.
What would your death row meal be (aside from your own products!)?
I hope I never have to order one, but if I did it would be scallops to start with aged rib-eye, béarnaise sauce, asparagus tips and rocket salad for main and warm chocolate brownie with vanilla bean ice-cream to finish (and a last minute pardon after I'd eaten!).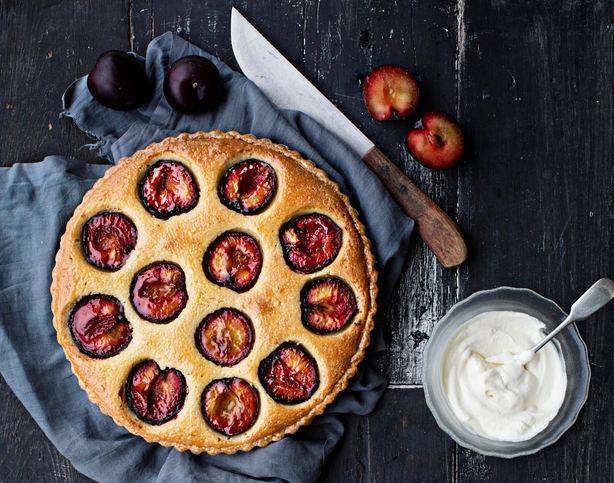 Where can people buy your food?
We currently have 10 locations - Clontarf, Castleknock, Sandymount, Rathgar, Donnybrook, Mount Merrion Avenue, Temple Hill Blackrock, Sandycove, Greystones and here in our kitchens in Bray.
Where can we find you on online?
Find us on our website, Facebook, Twitter and Instagram.
If you would like your Irish food product or company to feature here, we'd love to hear from you: e-mail at rtelifestyle@rte.ie or on Twitter, Instagram or Facebook!