Born from her hit blog NaturalBornFeeder.com the cookbook is very accessible for those who want to choose healthier options but are a little nervous about where to start. Natural Born Feeder is exactly what is missing out there – a modern, Irish, healthy, family-friendly, non-budget breaking accessible guide, in a warm, honest and welcoming tone with 170 recipes to choose from.
 
How do you feel when you look at Natural Born Feeder on bookshelves, as it tops the Irish Bestseller list?
Happy, there was a huge amount of work and creativity put into this book not just by me but the whole team from Gill Books to Jo Murphy the photographer and Jette Verdi, it was a good team effort! 
 
It's funny as it's still a little surreal that I have a book out. I felt really proud. 
Can you believe that three years after launching your blog naturalbornfeeder.com that you are launching your book? How does that feel? What's next?
It really shows the value in sharing your passion, I really enjoy blogging and it's so great that this has turned into my future career path, I really don't take that for granted. And the book, well I'm just lucky Gill Books saw something in the blog and I just want to use the book platform to showcase a balanced approach to enjoying healthy food.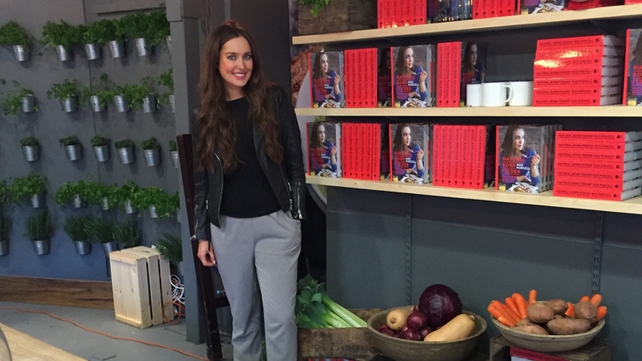 Your key message is' Use whole foods for a whole life'...
It's a simple philosophy I live by and something which I think is very sustainable. We constantly hear of all these new diets and trends but really these are predominately short term fixes or hard to maintain. It's important to look at the longterm lifestyle changes, achievable ones and I truly believe a wholefood approach is a manageable and sustainable way of life. 
 
170 recipes in the book – Who would you love to see reading it? Who will love it?  
Oh wow that's a tough question! I would love to see my favourite Irish foodies like Susan Jane White, the Happy Pear guys and some of my favourite chefs like Gar Mullins give the recipes a go! These are people I really look up to and love getting their feed back.
I think people who find eating healthy hard, those who have a sweet tooth and love indulging in comfort meals because this is the book for you. I really tried to create proper tasty meals and treats that's taste like their guilty counterpart!

 
You pride yourself in the recipes and the book being accessible and easy to do. The tone is warm and welcoming and has a wonderful mix of everything from quinoa pizza to sorbets to sporting treats to salmon balls to a gorgeous range of salads. Can you talk us through your choices? Did you come up with all of the recipes yourself?
I have always been into baking and cooking hits my way of unwinding I'm kind of someone who has been gathering recipes for years and since starting NBF I have been creating non stop. All my recipes are from McGiver moments in the kitchen to recreating my favourite childhood meals and comfort foods! 
 
 
Can you pick one of your favourite recipes from your smoothies/ breakfast-brunch/ Mains and simple pleasures or desserts and why you love them?

Smoothie: Natural born Fueler. This is my favourite smoothie after a gym session it's really thick creamy and importantly satisfying! It's got a hint of chocolate flavour from the raw cacao so it really curbs any sugar cravings.

Breakfast: Overnight Oats. I'm usually having breakfast on the go and these are just so easy to prepare and work with a busy lifestyle!

Main: Quinoa feta and hazelnut salad with tahini dressing. I'm not a huge salad lover and you will notice in my book my salads are mostly grain based and are packed full with different flavours and textures.
This one is probably a recipe I make regularly - it's not just my favourite it's Bressies too so it's always requested. 
Simple pleasure:
The Innocent Toffee Pops. They were something I could never resist so I had to recreate a healthy versions and you know what? These are even better!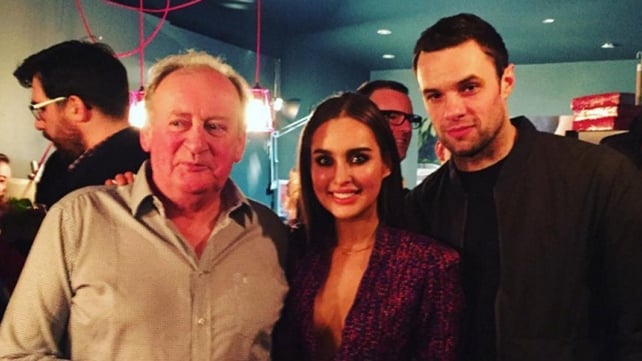 Sinless Banoffi: Just do it! You will realise why it's my favourite! 

Bread: Sundried tomato and basil loaf. Bread is one of the hardest things to give up, is important to have some healthy breads to add to your repertoire!  

Do you adopt the 80/20 rule and incorporate that into your lifestyle with the recipes in the book?
Yes. 

You have become a role model for healthy eating – your honest and personal story of how you developed a negative relationship with food has helped many people with similar struggles. 
It's an important story to mention as I wouldn't be here now without my up and down relationship with food. I think you can turn anything around and I am so fortunate I now have such a healthy relationship with food - an Unbreakable one. 
 
How does it feel to have had your own pop up shop? Would you like to have a permanent restaurant?
Well I definitely have huge respect for anybody who works in kitchens and own their own cafés. I started work at 5am and only left the shop at 8pm each night - we opened 8am-3pm. The prep, organisation and cleaning call for long days. And still I would consider a café...Haha! I just got such a buzz out of it. 
 
As 2010's Miss Universe Ireland and as one of Ireland's most successful models, you promote a beautiful, healthy body image and sport is very important to you?
Sport is up there with food in my passion stakes, I love training! I find it really important as part of my daily routine. It's creates such a positive feeling and sets me up for the day it also ties in well with all my baking to balance it all out :) 
 
With Valentine's Day just past, do yourself and Bressie like to celebrate it or do you have date nights?
We usually don't celebrate V day. We are very busy and I think you can make any day special we usually choose another day! We do nice things for each other the whole time and I do love to feed him!