When Electric Picnic started 11 or 12 years ago, I looked after all the food, the retail and the charities. I don't do that anymore, this is my first year not doing that because I've just opened a couple of shops. My love of food means that I still want to do the Theatre of Food.
Where it all began
The brain child of Vanessa Clarke, she told RTÉ LifeStyle that: "The Theatre of Food evolved because we became known for having interesting and eclectic food at Electric Picnic and taking a different slant at it.
"It was born out of that because we had chefs and restaurants contacting us to ask 'What can I do?' and 'How can I get involved?' and we decided one year that we would create a space for the food because it had grown so big.

"We are now in our fifth year and we have a fantastic tent in the Mindfield area and we have a very interesting food collective with every single different aspect of food that there is. It's very Irish focused, we have chefs from all over the country, from Dublin, Cork, Leitrim, Mayo, everywhere."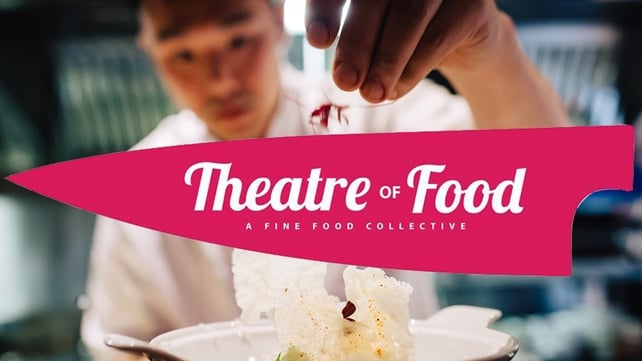 "This year we have 29 chefs, we have 16 writers, two butchers, three bakers, three brewers, four teachers, two smokers and a whole load of raconteurs, writers and reviewers. We cover all aspects of delicious food and how it's made; we look at food science, food theory, food politics, wastage, recycling and economics. Anything to do with food in Ireland, we pretty much has it covered."
Get with the Programme
This year, there are a couple of new events on the programme: "We have something this year which is really cute and I think will be great for families: A little gentle intro to food at 6pm on the Friday (September 4, Day 1 of EP 2015).

"We have a demonstration on how to make Mexican paper decoration flowers and I know that doesn't sound like it's directly related to food but food decoration in this way is very popular in Mexico and we will be getting children to help us dress the tent in this way over the weekend."
She added: "One of the things that we're doing this year that is very food-focused, is a series of workshops. On the Friday again kids can come down and get involved in a cheese making workshop. Then over the whole weekend the cheese is being made, processed, cured and they can come back on Sunday and taste it. That's being done with Silke Cropp - a renowned cheese maker here."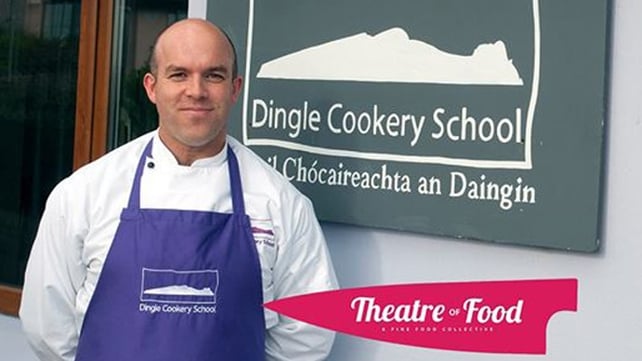 EP Numbers are going up but people are eating less
There is a lot of talk about the extra tickets that have been sold this year, with reports that about 50,000 people could be EPing this year. How do the traders work out how much food to bring to the EP? "That has always been incredibly hard. Even when we started and we had new people, artisans coming down and I was very aware that they would be spending their hard earned cash on produce to come down and sell.
"They didn't want to sell out and they didn't want to go home with wastage and it's a really hard science to work out.
"I have to say though that over the years it's changed dramatically because people don't eat as much at festivals as they used to. In the old days of EP we would assume that people would eat one meal and two snacks a day each and we would take that down a little bit because some people would have brought their own food but you have to allow for maybe a meal each as many more people are bringing their own food and are much more self sufficient. They're much savier, there's a different dynamic."

On a budget? That's Taste-y
If you are interested in food, the Theatre of Food are making it very easy for you: "We have what we call Taste Slots everyday – just look at the programme and pop into us at one of the Taste Slots which are on three or four times a day and you can get delicious tasters of all the lovely food that has been cooked by most of the producers who are involved with us. It's a great idea, especially if you are on a low budget. It's great fun too!"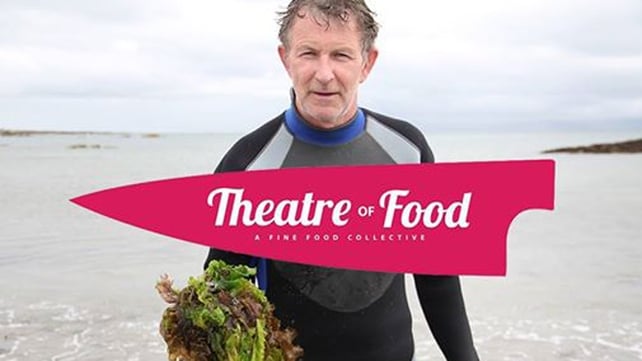 Kevin Thornton will present a workshop using Irish seaweed and other Irish homegrown produce

Best on Offer?
Highlights wise, Vanessa said: "I was looking through the programme and I have a number of things on every day that I wouldn't miss. On Saturday [September 5] at 12.30pm there's The Science of Food with [Radio/TV presenter] Jonathan McCrea and it's a live show looking at the science and culture of food. You can sample a meal on stage and discover how our eyes and ears help us enjoy our food and how our genetics divide us into tasters and super tasters.

"Then we have the Happy Pear at 1.45pm with owners, twin brothers David and Stephen Flynn and even though I've known these guys for years and they've been traders on nearly every event I've worked on, I've never seen them live doing a demo. This is their first time at Theatre of food and I'm very excited to see what they do. They're so much fun.

"Then we have the Dingle Cookery School at 2.40pm doing a class on fermentation which I think is very interesting, as it's more and more up and coming as it's a super food, good for our guts and good for everything. I'm dying to see what that's about.

"Then on Sunday [September 6] we have a food waste discussion with Journalists Joe McNamee and Dee Laffan about how it can be curtailed and making a meal about leftovers.

"We also have a cooking demonstration on Sunday (1.45pm) with seaweed with Kevin Thornton, who is passionate about it, foraging and Irish food produce that we have here and how to use it. He's a genius that man, an absolute culinary genius and I'm dying to see what he's going to do with seaweed. He never disappoints."
We Want More
"There are so many more things on and the Theatre of Food programme is on the Electric Picnic website here and it's also on the Theatre of Food Facebook page here if they want to like that and on Twitter. We have a huge big menu board down there too saying what's on over the weekend."
As involved as Vanessa is in the festival and as much as she loves it, she's much less involved than in previous years but she has a pretty impressive excuse. "About two years ago I opened a little shop on Serpentine Avenue in Ballsbridge called The Good Food Store. I've opened a second shop which is absolutely beautiful, if I may say so myself, on South Great George's Street. It's lovely, fresh and bright. We only opened [recently] so come on in and see us! Check out the pics on the Good Food Facebook page."
Victoria isn't flying solo on the Theatre of Food as Sally McKenna [of McKenna Food Guides] is also very involved as the festival programmer and she also does a lot of the MCing at the event. A lot of food talk by a lot of people who are very passionate about food – what's not to love.
Taragh Loughrey-Grant