RTÉ Radio 1's Louise Denvir has relaunched their multi-media Allotment Diary which comes fresh from their fruit and veg plot each week.
You never know who you'll find checking out the vegetable patch - so watch this space!
If you've ever caught a glimpse of the Fair City set through the trees surrounding RTÉ in Donnybrook, chances are you've spotted CountryWide's allotment too. Nestled behind the foliage, it directly faces Carrigstown. It's a quiet space for planting, but occasionally the silence is broken when drama unfolds outside McCoy's on the Main Street!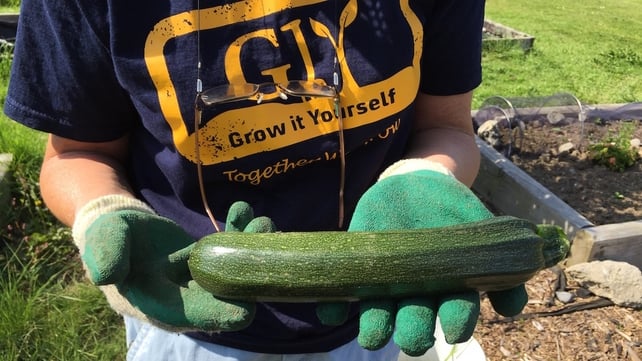 Impressive...
The allotment was originally set-up by the Gerry Ryan Show team, but for the past few years, CountryWide on RTÉ Radio 1 and Grow It Yourself (GIY) Sandymount have carried on its productive tradition with seasonal fruit and veg.
This week, Louise and the GIY team have a glut of courgettes in the harvest - check out her multi-media report here.