I'm Rory and I'm the man behind Eat Drink Run Fun. The mix of content is eclectic but with a heavy emphasis on food and drink. I've spent the last eight years studying part time a broad range of subjects; everything from Art History to Psychotherapy to Project Management. I was academically exhausted and wanted to explore my creative side which includes my love of food and drink. I was also sick of missing out on nights out and events and so decided to concentrate on fun stuff – eating and drinking, and I somehow ended up running a lot too. Prep for my first marathon consisted of drinking and running – not such a great combination after all it would seem!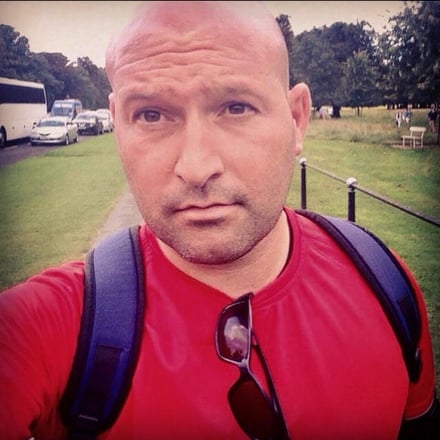 As a child my Sundays were all about roast dinners. Bone dry roast beef, blackened on the top like shiny patent leather is not, in fact, the best way to cook a roast beef. I knew no better back then. I think my culinary journey began about ten years ago when I was having the most expensive lunch of my life in the Al Muntaha restaurant in the Burj Al Arab with my friend Carolann. I'd never heard of beef carpaccio and while ordering it - I followed up with an immediate "and I'll have that well done please". With much amusement (and probably a little mortification on my behalf) our lovely waiter discreetly whispered in my ear 'I'm afraid that is raw beef sir'. Thankfully since then my palate has evolved; so too has the food scene in Dublin.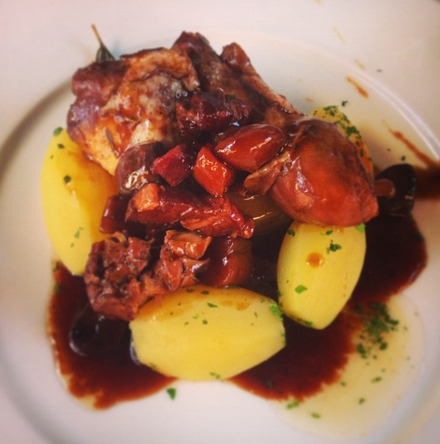 There has been culinary revolution over the last few years. We have seen the city have a love affair with all things BBQ. Everything from brisket to pulled pork and ribs taking pride of place on menus. A whole host of places I've eaten in like Bison and Smokin Bones are serving up BBQ goodness. There has also been a Mexican food explosion with burrito bars popping up on every corner. Margaritas in 777 are now considered a food group by many and most recently I've visited Taco Taco, a Mexican Pop-up in Dame Court. There are some places of course which I tend to visit time and again. The Vintage Kitchen on Poolbeg Street is one. The quality of food is exceptional. The service is excellent and I've never been disappointed.
Dublin has also seen the humble farmers/food market rise to a new level of stardom. Farmers selling fresh produce out of the back of their vans in a local church carpark has given way to artisan producers selling top quality offerings in popular markets such as the Merrion Square Market which I've visited many times. It's run by Irish Village Markets which operate in numerous locations both at weekends and lunchtimes. There is still plenty of scope for improving these markets and the rumoured permanent market ear marked for Smithfield is a positive step in that direction.
There are also some really exciting and innovative food and drink events happening across the city. Recently I was at the launch of the Dublin Wine Fest in Ely CHQ. It ran for a week and had over thirty restaurants and bars take part. The group behind it Great Irish Beverages also have a Gin & Tonic and a Cider Fest planned for later in the year.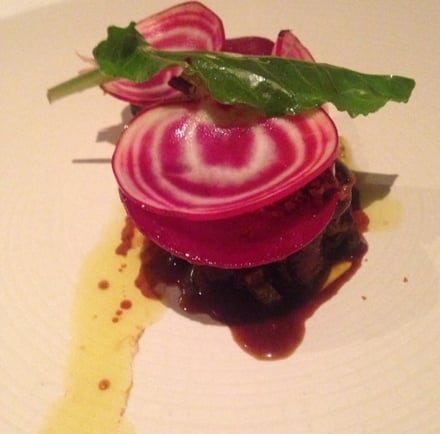 I've also become quite interested in the stories behind some of the food and drink products I buy. Coming up on my blog I have a Meet the Producers series. Running over a few weeks I'll be giving readers an insight into a range of producers I have had the pleasure of meeting. It's all about putting a face to the product and getting an idea of the work that goes with it. The first in the series will be Lilly O'Brien's who kindly gave me access to their chocolate factory for a morning. Following closely will be Dan Kelly's Cider who took me on a tour of their orchards in North County Dublin. I find it thrilling to see first-hand what goes on behind the scenes and hear about the challenges each producer faces to stay competitive in today's ever expanding markets.
For cocktails in the city I'm all about Fire or Peruke & Periwig. I still can't choose between them so luckily they are across the road from each other. Both these bars are pushing the boundaries of cocktail making far beyond anything I've seen before and the level of skill and talent seems to be limitless.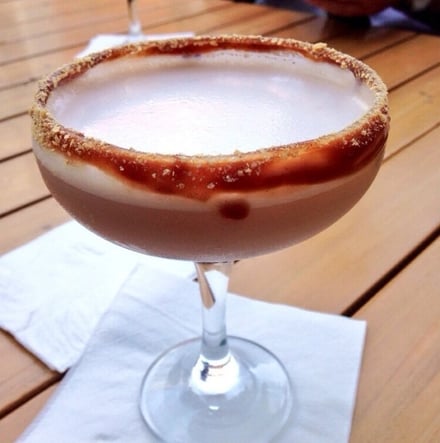 When I'm not working my day job in Trinity College I try to visit as many places around the city as I can. There is so much choice right now that my list of places to try is ever expanding. My culinary journey is well under way and the more I learn the more I want to learn.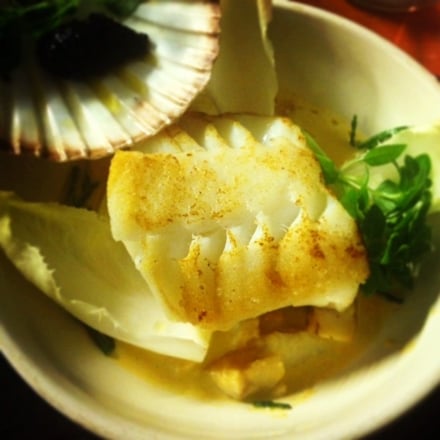 Dublin is an exciting place to be in right now and I look forward to sharing my adventures with anyone who wants to read them.
Check out my blog at www.eatdrinkrunfun.com, follow me on Twitter @EatDrinkRunFun, Instagram @eatdrinkrunfun or find me on Facebook.