The restaurant has welcomed chefs Yannick Van-Aeken and Louise Bannon from the double-Michelin starred Noma in Copenhagen, which is sure to herald innovations in the offerings.
Yannick said: "It's great to be a part of an established business that has stood the test of time for nearly two decades, that doesn't want to rest on its laurels and is still willing to innovate".
The restaurant is concentrating on light and healthy food, using sustainable and organic produce where possible, purchased from Irish producers and farmers.
There is no deep-fat fryer in the Nede kitchen, instead there is a custom-made induction cooker which is fully visible from the dining room.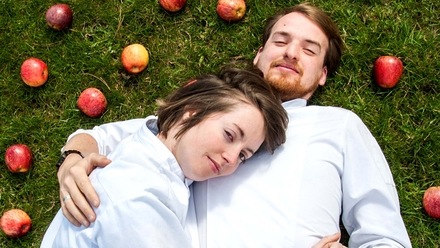 The evening menu consists of approximately 12 dishes priced from €7.50 - €22. There are dishes such as oysters with horseradish snow and cucumber, Dublin bay prawns with bacon mayonnaise and sour-dough toast, smoked asparagus with Irish ham, cured beef with shallots and wood sorrel.
Customers can also treat themselves to a special lunch of a main course, dessert, glass of wine and a coffee for just €15.
Nede is open for lunch and dinner Wednesday- Saturday and brunch Sunday.
You can book online by visiting www.nede.ie or by phoning 01-6705372.