We here at RTÉ Food are learning more and more about the great produce of Ireland and how to cook it every day. Though we are swimming in recipes, engaged with products and thinking of food daily, we're not chefs by any means. However, when SuperValu launched their 'Great Irish Event' we just had to jump on board and run with it. We were kindly given a week's shop from SuperValu to test out how far it would go and how we adapted and enjoyed it.
The Irish family-run retailer, who happily report that 75% of everything they sell is sourced or produced in Ireland, launched their 'Great Irish Event' earlier this month. Rolled out in 195 stores nationwide, the initiative aims to show that a family of four or less can eat solely Irish ingredients from SuperValu for a week on a budget of €100.
A disclaimer bears noting at this stage. I don't live in a family of four as I live with my partner and two friends, so it's more of a house of four adult-looking children than a standard home of two parents with two kids. Keeping that in mind, what I find may slightly differ to that of a modern Irish family, portion-sizing for example.
On a wet and windy Thursday in March, I received my mountainous shop at my front door. The volume (and weight) was astonishing but the choice given was somewhat more of a shock. Putting everything away, the cogs of the brain sped up thinking of how to mix and match all the different ingredients into meals. 21 meals lay ahead, with a few niggly snacks along the way, and at that point the week ahead seemed really exciting.
----
SuperValu have a handy chart on their website which details a week of meal ideas, broken down by item cost and further so by cost per serving. A breakdown of my week in meals looked something like this:
Day 1
Breakfast: Flahavans porridge (1.5kg) made stove-top with water and served with SuperValu honey.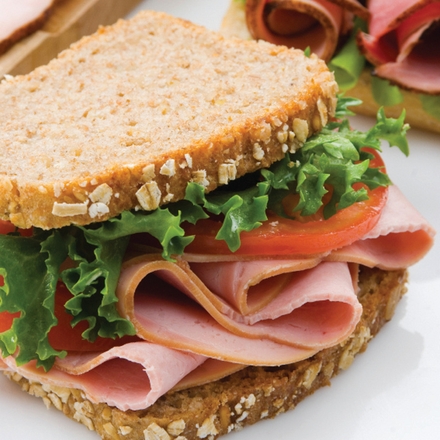 Lunch: Salad sandwiches on SuperValu Daily Basics Brown Sliced Pan (800g) – a mixture of ham and cheese, egg mayo, and cheese salad.
Dinner: Whole roast chicken, with a leek and potato gratin (including onion and garlic). As we ate for two, one good lunch portion was left over for the following day (or for two meals for children).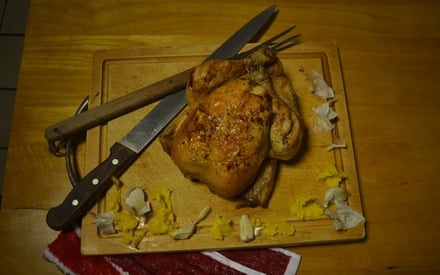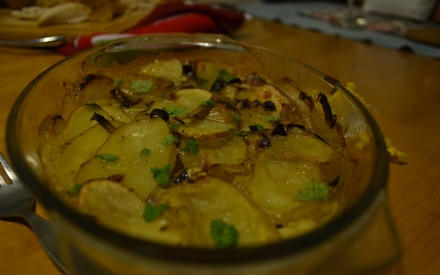 Day 2
B: Country Kitchen Bagels (5pk) with SuperValu butter and Folláin Strawberry Jam.
L: Spanish-style frittata with eggs, bacon pieces, potato, leftover leek, onion, garlic and cheese.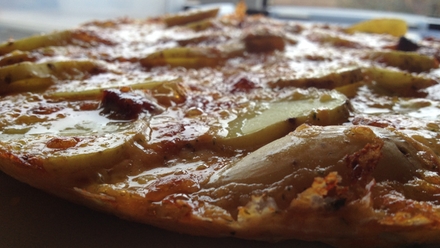 D: Boxty with black pudding and lightly fried mushrooms. The recipe I used for boxty (flour, baking powder, potato, milk and egg) made about 500g and I fried half and kept half for the next day.
Day 3
B: Boxty (leftover) with a plain egg omelette
L: SuperValu baked beans (420g) with chicken goujons and lettuce on the side - Just three ingredients.
D: A large pot of hearty, thick vegetable soup, made with vegetable stock, potato, swede, carrot, garlic, onion and parsley.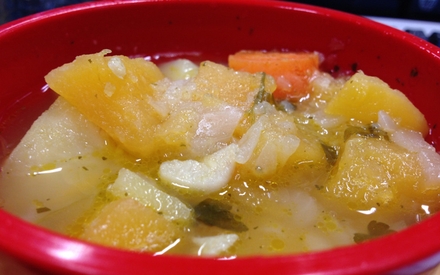 Day 4
B: Flahavans Porridge with Folláin Strawberry Jam (as above).
L: A lunch on the go of Tayto (from a 12 bag family pack), yoghurt (SuperValu own brand, 4pk) and cheese toasties.
D: Ham in Tanora (cupboard item, Irish) with roasted carrots, parsley mash and caramelised onions. A bit of a take on Nigella Lawson's Ham in Coca-Cola recipe, using a 900g SuperValu unsmoked bacon joint which was boiled and then slow-roasted. There was enough for one hearty lunch the day after (or two meals for kids)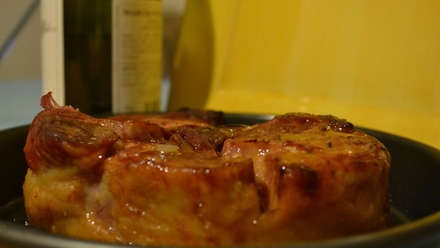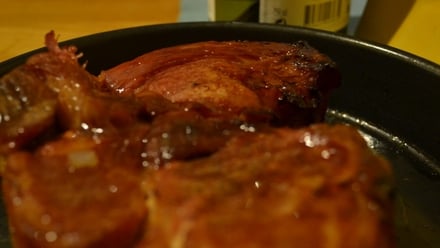 Day 5
B: Country Kitchen Bagels with honey and/or Folláin Strawberry Jam.
L: SuperValu Fresh Cheese and Onion Quiche (400g) with SuperValu coleslaw (225g) and a little lettuce.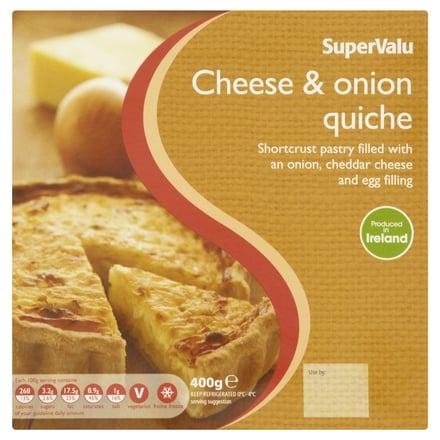 D: Brinner, or breakfast for dinner! Not everyone's cup of tea but a great way to use up bits of ingredients and stock up on energy during the mid-week slump. Included Butcher Style Pork Sausages (8 pack), Mild Cure Rashers (4 pack), Supervalu beans, eggs and toast.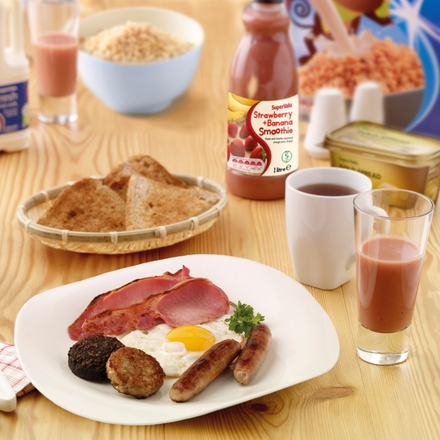 Day 6
B: Flahavan's porridge with Folláin Strawberry Jam
L: Leftover breakfast item hash. Fried pieces of black and white pudding with sausage and cubes of potato. Scrambled egg and Ballymaloe Relish on the side.
D: SuperValu Pork chops (2) with a butter, white wine vinegar, Highbank Orchard Syrup (cupboard item) and mustard (cupboard item) sauce, with potato cubes.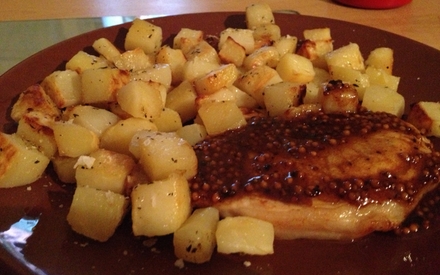 Day 7
B: Toast with poached eggs on top. Only three ingredients (eggs, butter, toast) for the final breakfast.
L: Savoury pancakes with cheese and Ballymaloe Relish
D: Cheese burgers and hot dogs (using Daily Basics Burger Buns and SuperValu own brand burgers and sausages)
----
The biggest thing missing from my shop in my eyes was an abundance of fresh vegetables. Maybe this was only eye-opening to me as I try to buy as much vegetables as possible to cook at home. This is mostly because I enjoy the act of cooking and creating from scratch, but also I feel better knowing you are in (almost) complete control of what's inside your meal.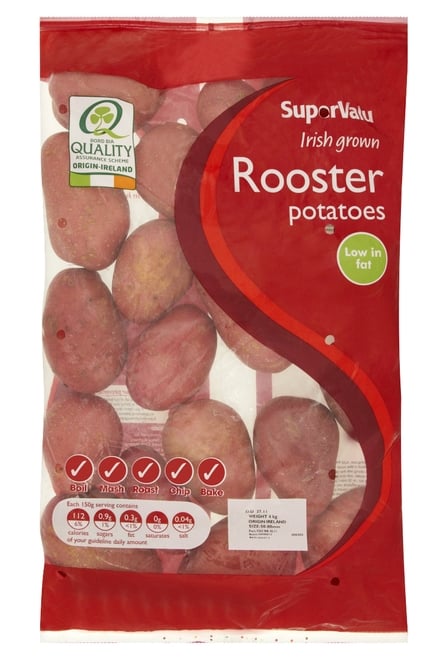 Now I did receive a huge 4kg bag of potatoes, as well as some carrots, mushrooms, garlic and some greens (spring onions, lettuce and leek), which were dutifully whipped up quickly as they bulked out meals or acted as side dishes throughout the week.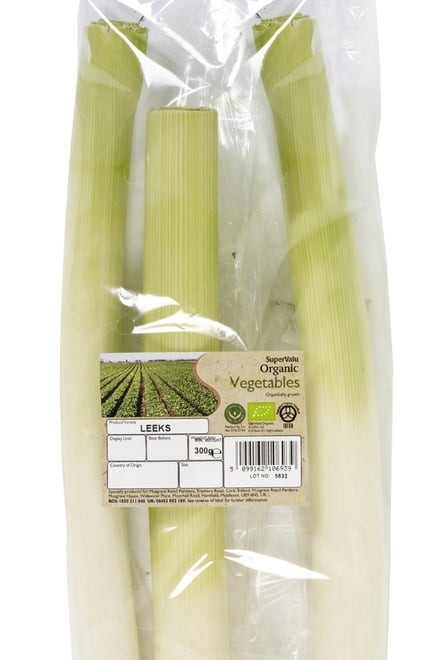 There also were no onions within the shop, which I couldn't believe. What's more, when I went to my local SuperValu, Irish onions were not to be found, having to settle for an Irish-grown bag bought in a competitor's supermarket. As a base for many dishes, especially soups, onions really are an essential kitchen item that I couldn't have gone without. It would have been nice to get slightly more vegetables, and I would have gladly foregone one of the meat or bread items in place.
When I visited a local SuperValu, I spied some lovely Irish parsnips and courgettes which would have gone down a treat. Broccoli, celery, Brussels sprouts, and cauliflower would be great too! And what about cabbage? I challenge anyone to think of eating only Irish ingredients and a dish like colcannon doesn't cross their minds. Seasonality is completely understandable though, and of course certain produce comes in earlier or later during the year, as well as varying year on year.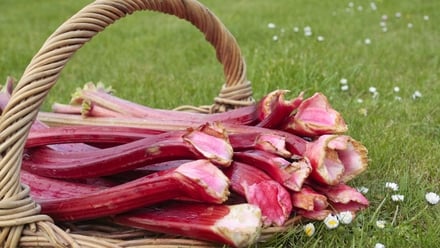 The next thing which seemed missing was fruit. Of course, Ireland is not a big fruit producer at the best of times and, if any, most fruit comes into season briefly throughout summer. There are exceptions, however, and the likes of Irish apples and rhubarb would have been a great, fresh addition.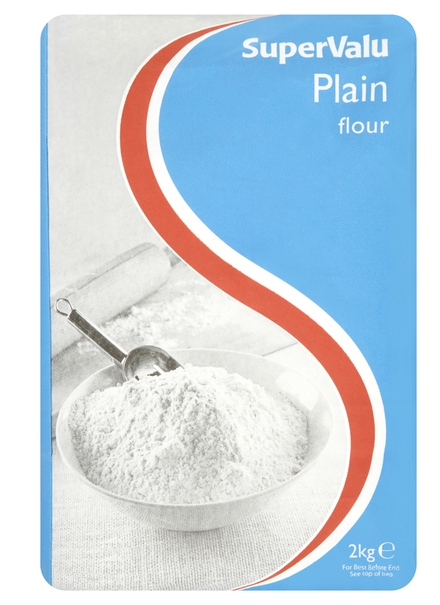 An interesting ingredient included in the goods was flour. I was given two 2kg bags of the white stuff. Everyone has it in their cupboard but when you are faced with it as a portion of your budget rather than a rainy day baking ingredient, it really does give the impetus to use it.
This opened my mind up to making fresh pasta (if I only had a pasta machine!), fresh sauces from roux, cakes and the likes of boxty or pancakes. I would have made a loaf or two of soda bread, but didn't need to as two brown sliced pans came included. I was given margarine and butter 'spread' which ideally I would have substituted both for SuperValu own brand real butter (227g for €1.49 and 454g for €2.99)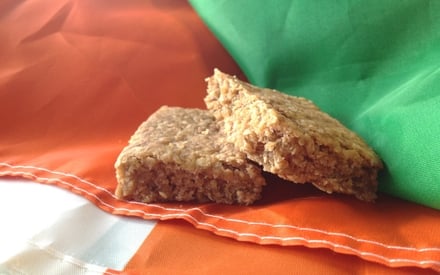 Aside from the seven days of meals, I also used up the baking ingredients to make simple oaty flapjacks (using flour, margarine, water, honey and porridge oats) and some barmbrack as snacks to nibble on. The brack was made with flour, margarine, milk, raisins, egg, sugar and some currants (some cupboard ingredients).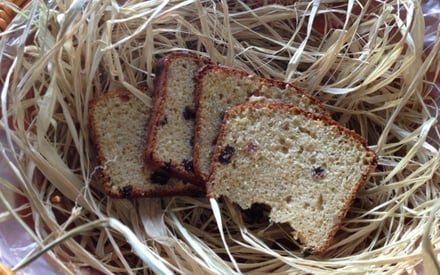 When you really look, with the eyes of a hawk, you will be pleasantly surprised at the amount of Irish produce on the SuperValu aisles and it's refreshing to think of all the Irish producers you are supporting. This especially rings true if you compare to your everyday supermarket or where you spend the bulk of your grocery budget.
The budget given was completely doable when you make smart and informed choices about what's in your basket. However, in a perfect world you would have a family of non-picky eaters who are all eager to lend a hand or an idea. As I said above, I was cooking mainly for two greedy mouths and if given half the budget it would have stretched the week comfortably.
I'm a firm believer that there is something of a mathematic equation when it comes to groceries and cooking with them. If you can imagine a triangle with three sections – one for healthiness, another for cheapness and the final segment for speed. In my experience, it's difficult and near impossible to satisfy all three portions. Two of three is usually attainable. If you're choosing something cheap and quick, it's often not the healthiest. If you want something healthy and cheap, it may take you quite a while (possibly cooking from scratch) and if you want something quick and healthy it usually comes at a premium (for example healthy, pre-made items).
There are some exceptions to my rule but what I've found is that budgeting and meal planning ahead of time work well towards satisfying all three. Idle snacking is decreased with structure and for the family who have time on their hands, healthy and cheap meals are definitely viable.
We should all be aiming to include a good heap of Irish ingredients in our diets and our shopping baskets. In a global age where we are spoiled with exotic fruits and sometimes rare worries about carbon footprint, it's often too enticing to choose imported ingredients. However, with SuperValu and other Irish retailers offering you a helping hand in supporting local, you really have no excuse not to have bellies full of the bounty of bia that's on offer around us.
-Patrick Hanlon