Come along and bond together in the kitchen as Catherine Fulvio and her team of dedicated staff bring you on a romantic culinary journey of exotic food and stories.
This cookery masterclass is a combination of demonstration and getting stuck in, allowing each couple to have a hand in creating their own romantic Valentine's dinner which will be enjoyed by candle light in Ballyknocken House.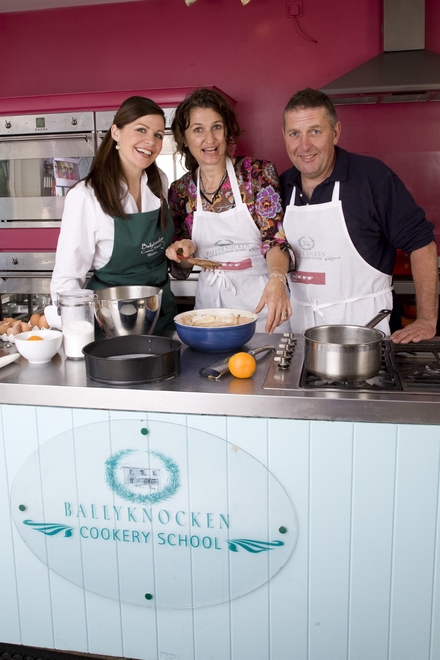 Couples will sizzle together in the kitchen, followed by a meal full of exotic flavours and local produce including Irish Smoked Salmon & Mango Salad, delicious Red Lentil & Red Pepper Coconut Soup followed by a choice of beef or haddock. The real treat is no cooking experience is required and neither party has to do the washing-up.
Tickets are now available for meal only at €79 per person.
For more information call 0404 44627 or logo onto www.thecookeryschool.ie.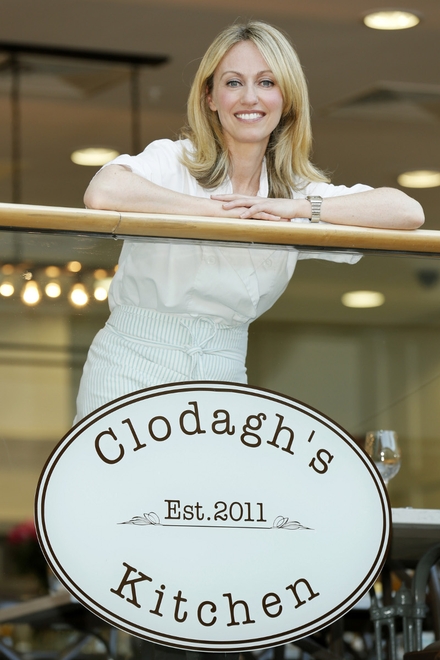 Pick up some expertly-flavoured, unique cupcakes from Clodagh's team as a unique Valentine's gift.
Between Tuesday Feb 12th and Thursday Feb 14th, Clodagh will launch her Valentines Pop-Up stand on the ground floor of Arnotts Department Store. The Pop-Up will supply customers with a selection of Clodagh's new Spring Cupcakes, with sumptuous flavours like Valrhona Chocolate, Passion Fruit, Rosewater Vanilla and Salted Caramel available to tickle tastebuds.
Each cupcake comes gift-wrapped and inscribed with a heart but shoppers can also request personalised messages on their cupcakes.
The one for choco-lovers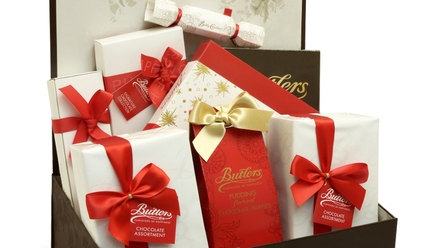 For those skipping the meal and heading straight for dessert, or those looking for edible gifts, try the Butlers Chocolate cookery class, taking place on February 9th. Visit the Butlers Chocolate website for more information on their various courses.
A great Grill outside the city centre
Outside Dublin City centre, The Grill at The Castle has a great value Valentine's dinner deal, for €59.95 per couple. Enjoy a glass of bubbly on arrival before sitting down to a candlelit table and enjoying a three course dinner, topped off with some handmade chocolates afterwards.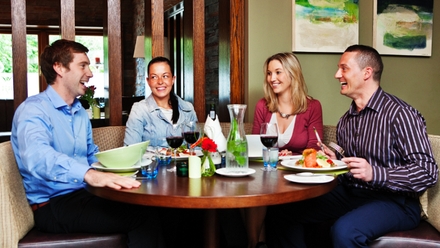 The offer is available from February 14-17th at the Fitzpatrick Castle Hotel. The Grill at the Castle is open daily from 6pm – 10pm Monday to Saturday, and 3pm until 9:30pm on Sundays. Call 01 2305400 to book.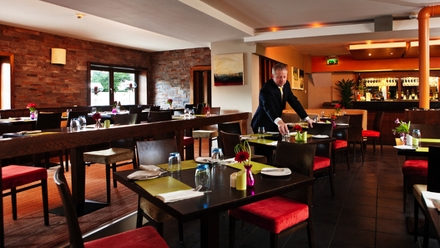 Drogheda on the Boyne
For a similar offer, head on down to WM Cairnes & Sons, the newly-opened gastropub in Drogheda's Scotch Hall area. Enjoy dinner for two, with a half-bottle of wine for €59 in total. Available 14th-16th of February. Call 041 9806464 to book.
Horse-drawn Dublin
Take an ultra-romantic horse-drawn carriagh ride around the city, before or after a meal, at one of Dublin's most beautiful locations - The Cliff Townhouse overlooking St. Stephen's Green.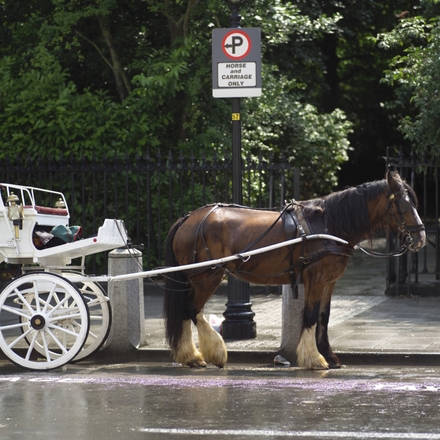 The Cliff Townhouse have a special sharing offer for Valentine's which includes a glass of prosecco each on arrival, followed by a large seafood platter to share, and a dessert platter filled with love! All of this and a horse drawn carriage ride around the city for just €49 per person. Running from 11th – 17th February inclusive.
The Cliff Townhouse are also running a normal three course menu with prosecco plus the horse drawn carriage ride for €65 per person. For further information call 01 638 3939 or see www.theclifftownhouse.com
Dine with a difference at Woodstock
Want a little extra bang for your buck this year? Head on over to the the heart of Dublin 7, Phibsboro's Woodstock restaurant. Every Thursday evening the session will be in steady flow, with great food and laid back live music provided by talented Irish singer songwriters throughout the evening.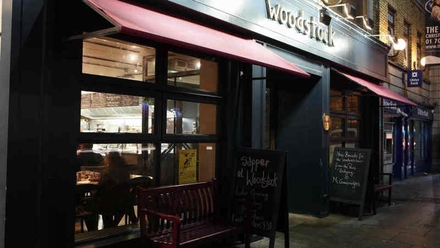 Pugwash will be performing on Valentine's night, while the supper menu runs from 5pm until 9:30pm - perfect for an after work bite or for those up early the next day.
Last minute Valentines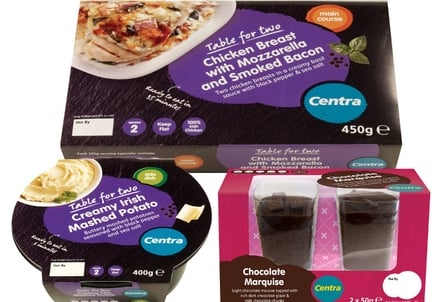 Centra are looking out for last minute lovers and forgetful fellas this Valentine's Day with a 'Table for Two' meal deal for just €6. Choose from seven mains and five accompanying sides, topped off with a free dessert.
Log on to www.centra.ie for more Valentine's Day deals and gift options.
Cocktail o'clock at The Westbury
Whether you are out with the special person in your life, or looking to grab some girlfriends and hit the town, unphased by the 'Hallmark Holiday', take a trip over to Café Novo in The Westbury Hotel.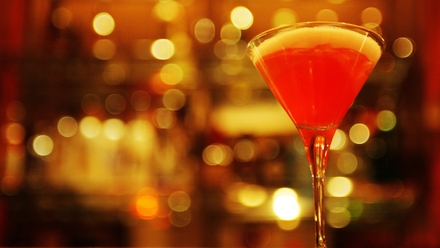 Situated on Harry St., spend your Valentine's night with love inspired cocktails, whether as a meal accompaniment or simply to sip while taking in the buzzy bar atmosphere. All the classics are present, with a modern twist of course.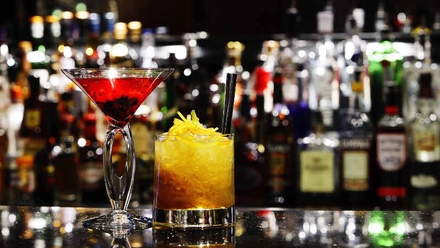 Raspberry vodka, Chambord, fresh lime juice and cranberry juice make up 'Cupid's Cosmo', while the 'Westbury Valentini' spins the traditional Martini with spiced rum, Midori, passion fruit liquor and a top up of prosecco.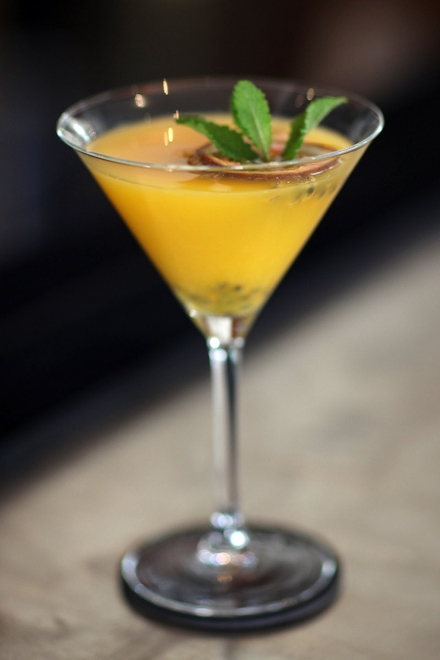 Try the 'Bitter Sweet Love', which is stirred up using Makers mark, Grand Marnier, Angostura Bitters, fresh lemon juice and simple syrup garnished with a lemon twist. All cocktails are also available in The Gallery. From €10 each, they are available between February 11th and 17th.
Tesco fizz the bill
Tesco have some great deals if you're spending the night by the fire with a loved one or even toasting to single life with a glass of bubbly.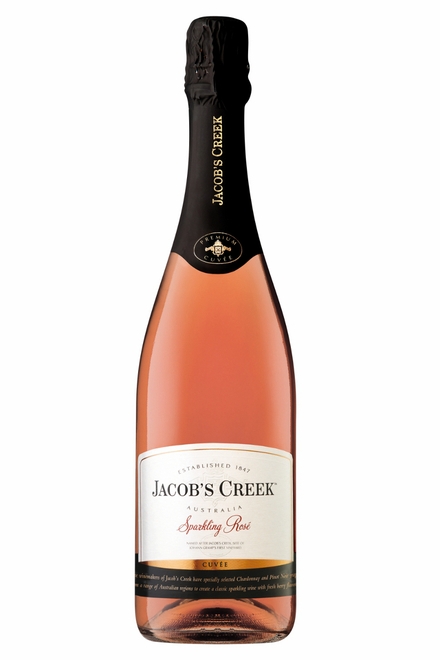 During Valentine's week, the supermarket chain will have special offers on their champagne and sparkling wine range, including Jacobs Creek Sparkling Rosé (reduced to €15), Georges D'Albot Champagne (€25), Tesco Finest Cremant d'Alsace Riesling (€10), and Tattinger Brut Champagne (€40).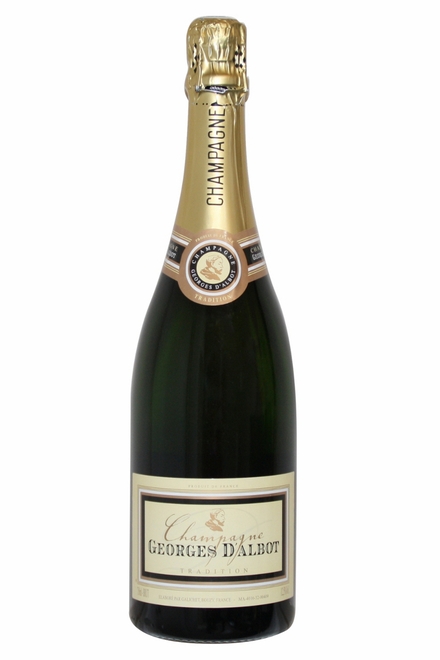 All are great as gifts or as something a little indulgent to celebrate the occasion with.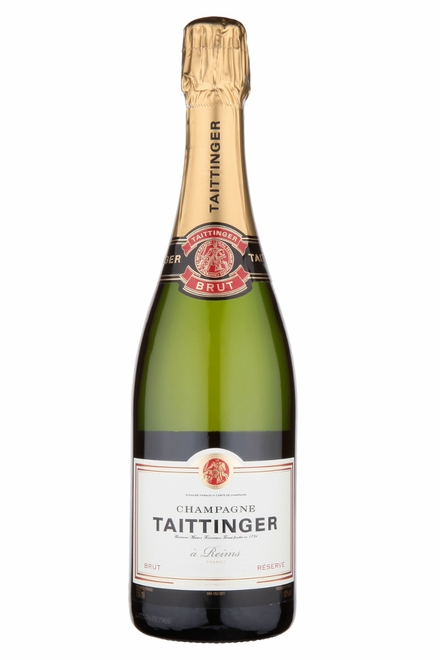 One-stop shop in Fallon & Byrne
Over in Fallon & Byrne, pick up some delicious treats, as well as some essential high-quality produce if you're cooking something special at home this year.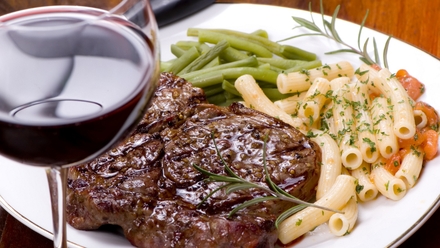 For those choosing the traditional favourite of fillet steak, pick up two gorgeous fillets at the meat counter, cook them to your own taste and doneness, and drizzle with La Tourangelle White Truffle Grapeseed Oil (€12.95, 250ml) just before serving. Pleasure guaranteed.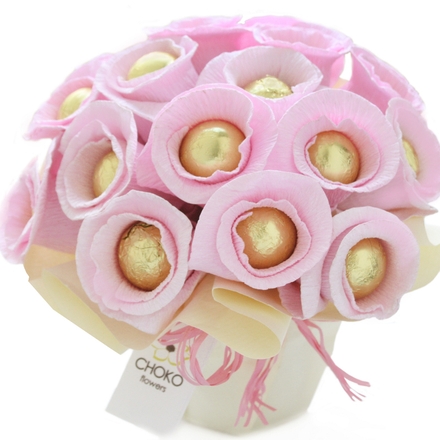 If treating someone to a unique gift, how about some Skelligs champagne and strawberry truffles, a Kerry-made chocolate experience (€6.45 for 100g) or these gorgeous little edible chocolate flowers pots, which come in various colours for €18.75.
Couples comfort at the Coda Eatery
Treat yourself and partner to a decadent meal at The Gibson Hotel, costing €34 per person in the hotel's Coda restaurant. Sip a glass of Prosecco while you begin with chicken liver parfait, or maybe poached lobster tail with saffron mayonnaise.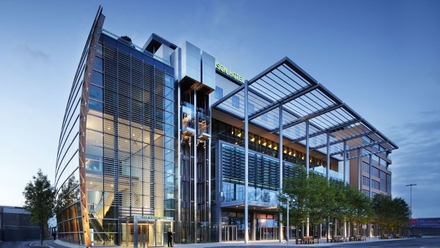 All of the classics are on offer for the main - seafood, steak, confit of crispy duck, poched chicken, and sundred tomato papardelle.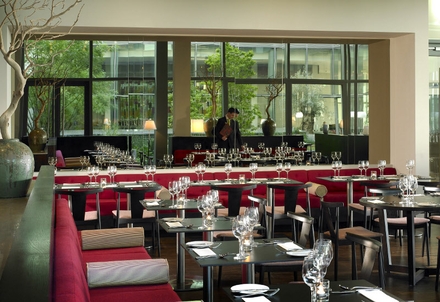 Finish with an assiette of 'Romance' chocolate, posset, or maybe some light cheesecake. A deliciously dark coffee or heady tea will conclude the romantic dining experience. To book, call 01 681 5000 (psst.. ask about their 'I Love You' Valentine's overnight package too, costing €159)
Top it all off with Moët
Finally, for the finishing touch - a bottle of pink champagne. Moët Rosé Impérial is available from all leading off licences nationwide and retails at €51.46.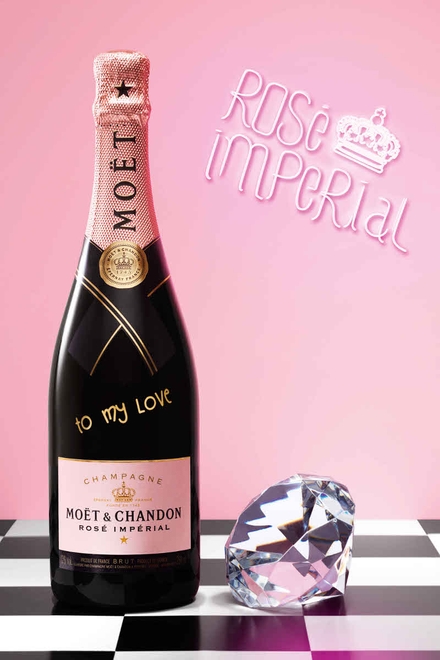 Whatever you choose to do, let us know how your Valentine's Day plans work out on Twitter, @RTEfood! Keep an eye on our Twitter page leading up to the big day for restaurant and hotel specials, as well as extra special Valentine's Day competitions.
Click over on to RTÉ Travel for ideas on where to stay, both home and abroad, as well as Discover Ireland's Valentines activity feature. Over on RTÉ fashion, peruse the gift guide galleries, for men and for women.
Patrick Hanlon