Donal Skehan, Aoife Carrigy, Imen McDonnell and Caroline Hennessy were in conversation with each other as much as with the packed audience in what was a meshing of great minds on the popular subject.
RTÉ star and one of the most high profile Irish food bloggers, Donal Skehan, kicked off the 90 minute session by speaking about his real love within blogging - food styling and photography.
Donal shot to fame some years ago with his Good Mood Food blog. Since, he has written three books, currently on his fourth, and starred in two series of Kitchen Hero on RTÉ as well as recently joining the judging panel of BBC's Junior Masterchef.
Skehan talked about the differences in food photography through the years. Comparing and contrasting what was in style in different eras of modern photography, he welcomed the recent surge in blog photography depicting a real connection with the food; people holding, touching, and tasting the food, documented with some great examples of images showing bites taken out of freshly cooked cakes and smeared sauces dripping off plates.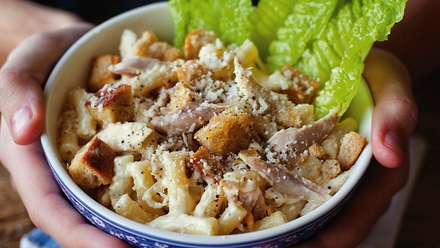 One of Donal's recipes for new series Kitchen Hero: Great Food For Less
Skehan advised the group, and any prospective bloggers within, to interact and communicate with the food in photography - bringing it alive. Skehan also touched on props, or "kitchenalia" as he lovingly calls it, disclosing his love of a vintage prop over a modern one. "Retro is always cool" he stated and that a vintage plate or cup will always be timeless and classic.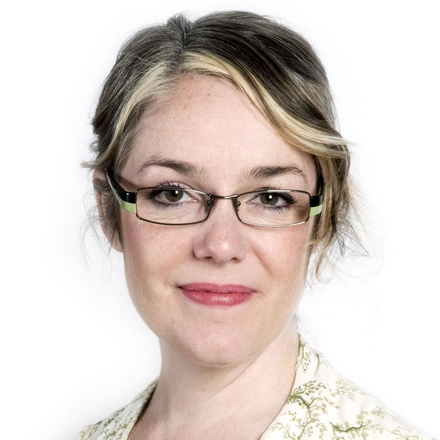 Aoife Carrigy, who runs the blog HolyMackerel.ie, presented her five top tips on editing blog posts and recipes. The former deputy editor of Food & Wine Magazine is now a freelance writer and editor dipping in and out of the food and publishing world through her blog and colourful career.
Carrigy reined back with her 'rules of thumb' for bloggers, whether beginner or not. Recounting her days in Food & Wine, she balked at the tough job of translating Michelin-style chef dishes into approachable, user-friendly recipes for readers. Carrigy stated her No.1 rule of thumb to always talk to your specific reader, listen to them and think from their point of view to be successful in the blogosphere.
Check blog posts once, then check them again; think about encorporating a house style; be aware that readers' tastes will always differ. Carrigy offered a realistic approach to blogging, advising how to tweak and polish your personal talents to make a success of your blog.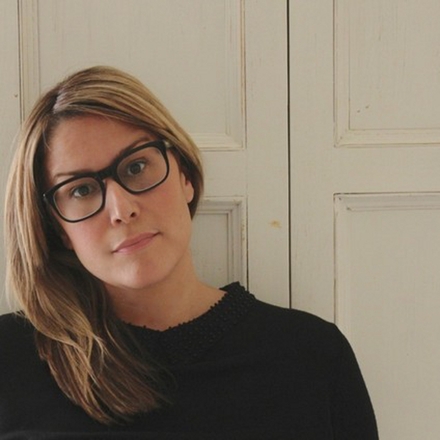 Imen McDonnell, an American city slicker who found herself married and living in the Irish countryside, runs the aptly-named MarriedAnIrishFarmer.com. Caroline Hennessy is the writer behind Bibliocook and a co-founder of the Irish Food Bloggers Association (IFBA). Both ladies joined Donal on the panel while Aoife chaired an interactive session, opening up a bit of verbal ping-pong between the panel and between panel and audience.
Questions flooded in about time management, work commitments and technical capabilities, to which the panel sung in chorus "it's a big commitment". McDonnell explained that while blogging is not a fiercely competitive trade, she does feel personal pressure to top each blog post, echoeing the adage "you're only as good as your last job" but also offering the advice that "the balance needs to be right" and that it can be difficult to make blogging your full-time job.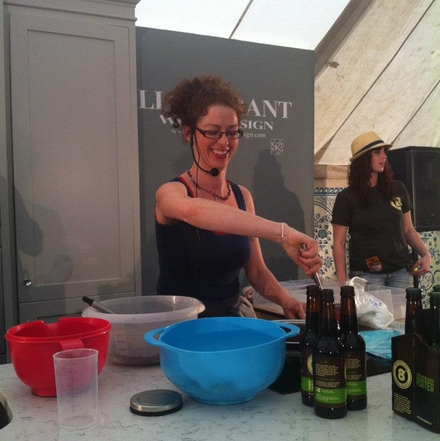 Caroline Hennessy of Bibliocook demonstrating at Electric Picnic
Hennessy, who provided wonderfully spiced cookies for the audience, talked about blogger camaraderie and applauded the tight-knit community that exists in Ireland especially. "[Blogging] is not beyond anybody's capabilities" Hennessy explained, recollecting the "dinosaur formats" she used when she began blogging. "With just a Word document and a little bit extra, you can blog" she added, championing the user-friendly interfaces of modern blogging platforms like WordPress.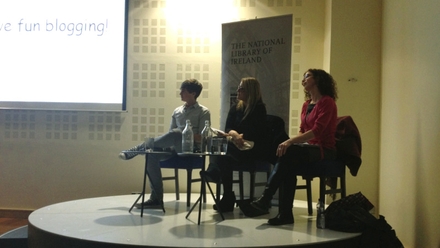 The panel answer audience questions
The panel then drove a sharp left into Career Avenue, discussing PR and the ethics behind sponsorship and "freebies", how to diversify into publishing and TV, much like Skehan has done, and whether advertising on blogs is necessary or worthwhile.
As the session drew to a close and with final questions answered, Carrigy put to the panel what overall advice they would give anyone interested in blogging, or what they would have done differently on their own blogs. Skehan advised on a style sheet and always keeping to the vision you set out with. "I was pleasantly surprised how rewarding food blogging is" McDonnell said, while Hennessy succinctly described blogging as "all about telling stories at the end of the day".
You can follow all the speakers on Twitter: @donalskehan, @holymackers, @modernfarmette and @bibliocook or by commenting through their blogs.
Don't forget to follow us on Twitter too - @RTEfood.