The competition has reached its penultimate stage as this week the five talented finalists were announced at a pop-up service in Dublin's city centre.
The public had a chance to sample the food cooked by the five young chefs, ranging in age from 19 to 24, ahead of the final taking place at the end of November.
The five finalists for the 2012 Euro-Toques Young Chef of the Year are Ciaran Elliott (of Restaurant Patrick Guilbaud, Dublin) Jack O'Keeffe (of Springfort Hall, Mallow), John O'Connor (of The Malton, Killarney), Keelan Higgs (of Locks Brasserie, Dublin) and Mark Moriarty (of The Greenhouse, Dublin).

In association with Fáilte Ireland, the Euro-Toques competition aims to search for Ireland's Young Food Heroes that can contribute to developing Irish cooking and promoting it at home and abroad.

A snap shot of the final five: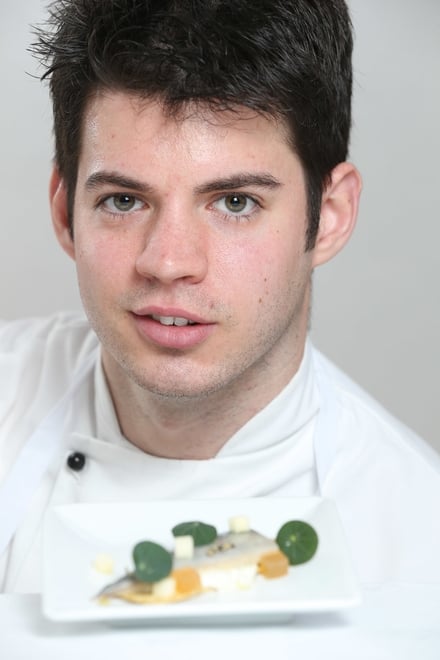 Ciaran Elliott (24) was born in York but grew up in Co. Dublin. He is currently studying in the final year of a four-year B.A in Culinary Arts in DIT, Cathal Brugha Street while also working as a Chef de Partie in Restaurant Patrick Guilbaud in Dublin 2.
Ciaran's favourite ingredient is King Scallops from Castletownbere and he cites his culinary influencers as being Daniel Humm from Eleven Madison Park in New York and Michael Viljanen from Dublin's, The Greenhouse.
When asked about how he would represent Irish cooking, Ciaran says that "restaurants in Ireland are just as good as anywhere else in the world but just need to catch up in terms of reputation, and social media can play a big part in this".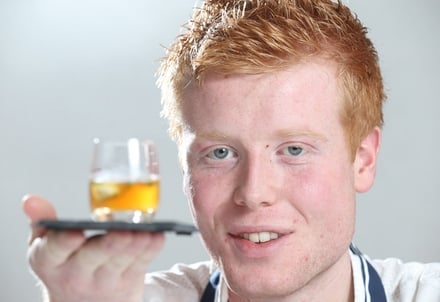 Mark Moriarty (20) is from Blackrock in Dublin. Mark is currently in the third year of a B.A in Culinary Arts in DIT, Cathal Brugha Street while also working in The Greenhouse in Dublin City.
Mark's favourite ingredient is a rooster potato from Keogh's Farm and cites his influencers as being Scandinavian chefs and Irish chef Kevin Thornton.
When asked how he would represent Irish cooking, Mark says that, "Classic Irish food ideas need to be given a few innovative twists and traditional Irish flavors need to be elevated more in order for cooking in Ireland and Irish food to be more recognised at home and abroad".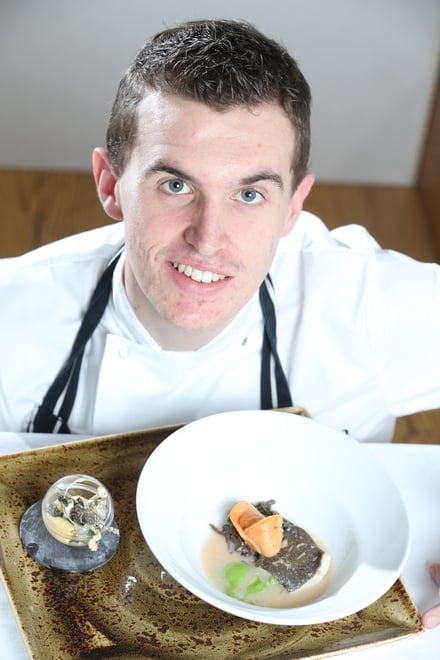 John O'Connor (21) is from Tralee in Co Kerry. John currently works in The Malton Hotel in Killarney Co Kerry.
His favourite ingredient is Dromoland Pheasant and John names his biggest influencers as being Richard Corrigan, Neven Maguire and Stephen Gibson.
When asked how he would represent Irish cooking John says that he would do this using "rustic ingredients with modern techniques, all the while making sure that local produce is always showcased as much aspossible".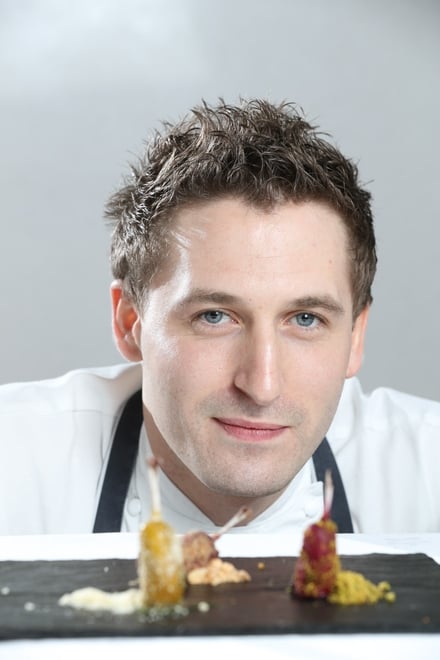 Keelan Higgs (26) is from Delgany in Co. Wicklow and currently works as a sous chef in the Michelin-starred Locks Brasserie.
His favourite ingredient is an organic beetroot from Gold River Farm in Aughrim and Keelan's biggest culinary influencers to date from Ireland are Ross Lewis, Kieran Glennon and Seamus Commons from Knockranny House.
When asked how he would represent Irish cooking Keelan says, "Irish cooking is all about classic Irish flavours with modern techniques. Technology can make things exciting but it has to be kept within what is manageable and practical in restaurants and should only be used if it tastes good and makes sense".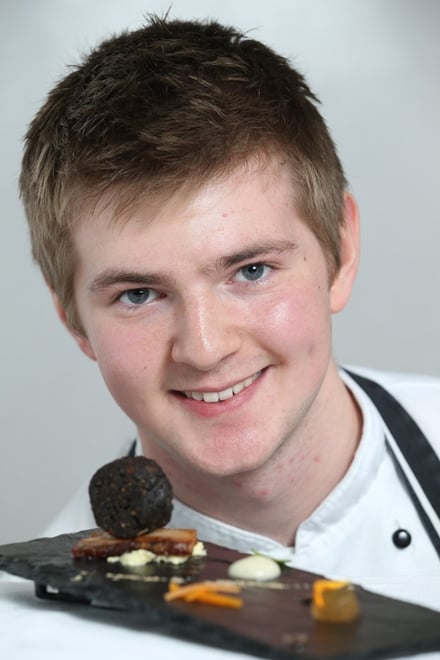 Jack O'Keeffe (19) is from Doneraile in Co Cork. Jack is a commis, starter chef in SpringFort Hall Hotel in Cork and also studying in the second year of a Culinary Arts and Business Degree in CIT.
Jack's favourite ingredient is Jack McCarthy's Fresh Blood Black Pudding from Kanturk and cites Ross Lewis and Mickael Viljanen as chefs he admires greatly.
When asked how he would represent Irish cooking Jack says that he would like to mainstream good Irish cooking by using social media more.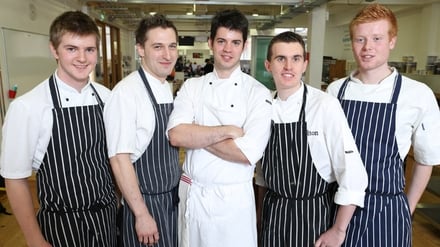 Commenting about the competition Gearoid Lynch, President Euro-Toques Ireland and Young Chef 2000 said, "In this year's Young Chef of the Year competition we are really putting the finalists out there and looking at how they interact with people and get across their passion for food and Irish ingredients".
"But in the end, it is all about their cooking talent and ability to learn" Lynch adds. "The five selected finalists have proven to have strong attributes and passion in all these areas and we are expecting a tough few weeks ahead for the panel of judges as we select the overall winner of Young Chef of the Year 2012".
The final of the Euro-toques Young Chef of the Year will take place on November 25th in Chapter One Restaurant and the winner will be revealed at an exclusive mystery event celebrating Irish Cooking that evening. Members of the public will have the chance to win a seat at this invite-only event by keeping up with the competition online at www.youngchef.ie or via Facebook and Twitter.
Judges for the final will include Dublin born guest chef Trevor Moran, Sous Chef at Restaurant Noma, Copenhagen that holds two Michelin stars and was voted best restaurant in the world by Restaurant Nagazine for three years running (2010, 2011, 2012), along with prominent Irish chefs including Michelin-starred Ross Lewis.
The Euro-Toques Young Chef of the Year will win an all expenses paid stage in a top international restaurant,amongst other exciting opportunities.