Have you ever wanted to go on a reality cooking competition, bake for a local fair or dreamed about your own personal Michelin star? While some of us may be too shy to go for the title of best chef, now you can claim the title in your own home with a quirky and innovative new board game being developed for Irish foodies.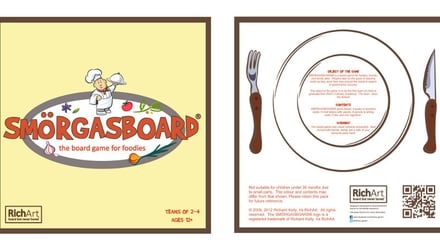 Drogheda-based Richard Kelly and Maggie Leonard are hoping to make their dream a reality. The pair, along with their trusted quality control tester, 11 month-old Tom, are asking the public to aid their board game idea and help it come to fruition through the crowd-funding website FundIt.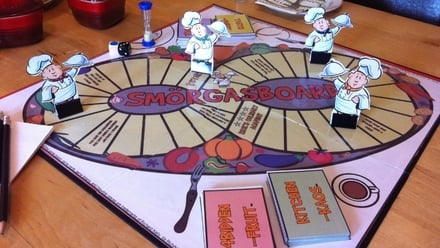 Their target is €8500 to produce and retail an innovative board game which will test food knowledge and skill, entitled SMÖRGASBOARD®. Players take on the guise of aspiring chefs as they work their way around 'Rick's Culinary Academy'. Using their wit and food knowledge, aspiring chefs must pass challenges from four different categories, which include drawing, trivia, word descriptions and anagrams.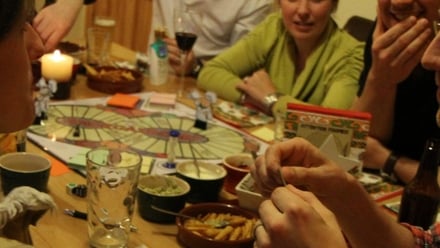 The crowd-funding website has proved popular worldwide as a way to give business start-ups a cash injection along with indication of the demand from the public. The idea of the site is that an entrepreneur must successfully raise all of their targeted amount or receive none. So far, SMÖRGASBOARD® has been funded two-thirds of the target, with just under two weeks left to pledge.
For more information, or to pledge your interest, log on to smorgasboard.ie or find them on Facebook and Twitter.