There's no doubt that charity shops play a big part in creating a sustainable lifestyle but, for some, this can be a daunting task. Where is the best place to start? And what should we be looking for?
Stylist Corina Gaffey joined Claire Byrne on RTÉ Radio 1 to share her top tips for second hand shopping.
"I think the stigma of second hand being dusty cast offs, dated or dirty has kind of been eradicated," says Corina.
With climate change and sustainability at the forefront of so many people's minds, Corina says that buying pre-loved items is becoming the norm, with even the Love Islanders wearing second hand items from eBay on this year's show.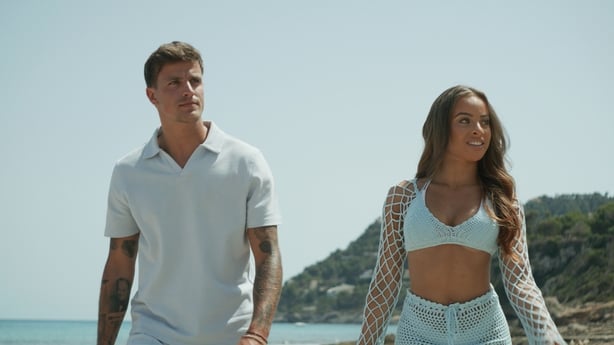 In a bid to slow down ultra fast fashion - the habit of buying new clothes without a second thought - Corina says that rummaging through charity shops can help shoppers to make the most of their wardrobes.
"You do need a little bit more time to shop but what you can do is save money, buy a hidden gem that no one else has, and help the environment in a sense."
If you're shopping for a specific occasion, like a wedding or work event, Corina suggests renting a dress from a boutique or looking online to sites like Depop.
"You can go on and look for specific brands, key words, look for stuff in your sizes, and even filter it down to 'Dublin' or 'Ireland'. If you're looking for something specific, you're better off doing it online. Then, for charity shops and vintage shops, I think you need to have a little bit of an idea of what you're going in for, but you can have a bit more of an open mind."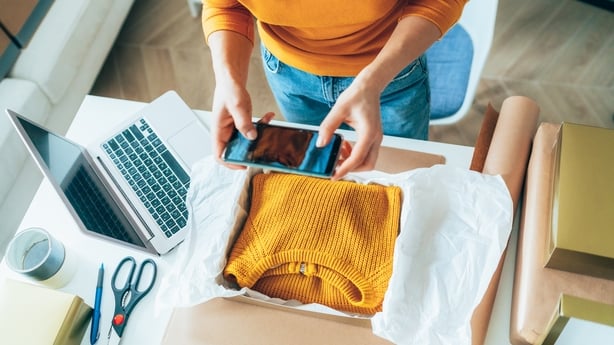 If you do buy new clothes, Corina says it's important to really consider each purchase and think about how many wears you can get out of it.
"On average, we wear something seven times before discarding or getting rid of it. That's not enough times to be wearing something in your wardrobe. There's a stylist called Orla Sheridan on Instagram and she champions the 30 wears, it's all about trying to get as many wears as possible."
According to Corina, we only wear 10% of our wardrobe day to day. A handy trick to battle this bad habit when shopping is to only buy items that you can style in at least three ways with items already in your wardrobe.
The blue shirt she wore while in studio, for example, could be paired with her blue jeans, white jeans, or her pink skirt.
"That's three different ways that I can wear it and I have those three different items in my wardrobe already. I know that when I bring home that shirt, I can wear it more than once."
We need your consent to load this Instagram contentWe use Instagram to manage extra content that can set cookies on your device and collect data about your activity. Please review their details and accept them to load the content.Manage Preferences
If you do have clothes that you want to get rid of, the Stylists asks listeners to avoid adding them to a landfill. Instead, she recommends entering them into the circular economy by donating them to a charity shop, passing on to friends or re-selling online.