It's proven to be one of her most controversial looks in recent years, and now Kim Kardashian's Met Gala outfit has drawn criticism from the designer who helped create it for Marilyn Monroe.
Bob Mackie, who sketched the original design for Monroe's iconic 'Mr. President' gown said that allowing Kim Kardashian to wear the dress to the Met Gala earlier this month was a "big mistake".
The designer – who has been responsible for some of the most dazzling ensembles over the last few decades, including for Cher, Elton John and Diana Ross – spoke to Entertainment Weekly about the decision and didn't hold back his frustration.
We need your consent to load this Instagram contentWe use Instagram to manage extra content that can set cookies on your device and collect data about your activity. Please review their details and accept them to load the content.Manage Preferences
Kardashian stepped onto the Met Gala red carpet wearing Monroe's original 1962 Jean Louis gown, featuring a form-hugging silhouette, 6,000 crystals and a slinky train. Her look required everything from multiple fittings at Ripley's Believe It or Not! – which owns the dress – and a three-week diet, to a police escort to the Gala and a replica gown for Kardashian to wear for the rest of the night.
As it happens, Kardashian only wore the original gown for the few minutes it took to walk the carpeted steps, before changing into the replica. Still, her look stole headlines around the world, and has continued to divide opinions.
"I thought it was a big mistake", Mackie told Entertainment Weekly. "[Marilyn] was a goddess. A crazy goddess, but a goddess. She was just fabulous. Nobody photographs like that. And it was done for her. It was designed for her. Nobody else should be seen in that dress."
He also highlighted how removing the dress from the archives, where it was kept in strictly controlled conditions to preserve it, could have caused irreparable damage to the iconic gown.
Also speaking with Entertainment Weekly about the sartorial scandal was TCM host Alicia Malone, who spoke with Mackie as part of the network's forthcoming Follow the Thread series. She added: "There are all the issues with the actual preservation of the dress and things like oxygen can affect a dress.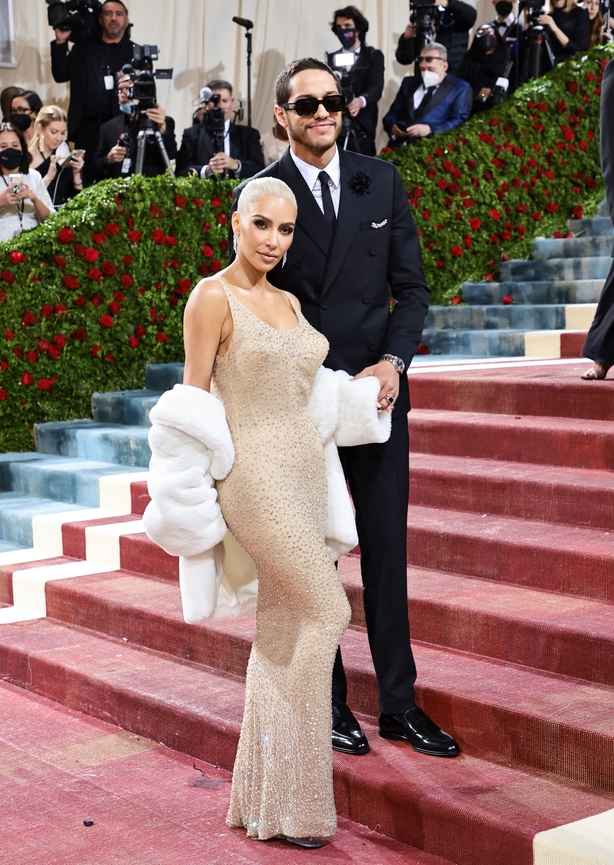 "Usually, these outfits are kept very much in controlled environments and we see that with the Met. The Costume Institute is so careful about how they are handling these historic items. So, it was quite alarming that she was able to wear it. I personally wish she wore a replica instead of the real thing."
Malone also drew comparisons between Monroe and Kardashian, as many other commentators have done, citing both women's ability to change beauty standards and manipulate public narratives on their lives. She called Monroe a "mess of contradictions".
"She's not easy to place in a box and that's why she has that appeal. I don't know what Kim Kardashian sees in Marilyn herself or how much she knows about her history. But definitely now, Kim will be tied to that dress as Marilyn is — so it'll be the Marilyn Monroe dress that Kim Kardashian also wore to the Met Gala."