Eighteen months of staring at your tired, stressed, LED light-bleached face will do a number on you, that much we now know.
In a year that saw what must be record numbers of candles, incense burners, skincare products and loungewear bought, all in an attempt to create some self care, it's perhaps no wonder that 'tweatments' and cosmetic surgeries skyrocketed in popularity, too.
That's according to Liz Dwyer, former Beauty Editor of Image magazine and co-founder of Future Beauty, an expo show for consumer-orientated aesthetic and clinical beauty, that she created with her sister, Nikki.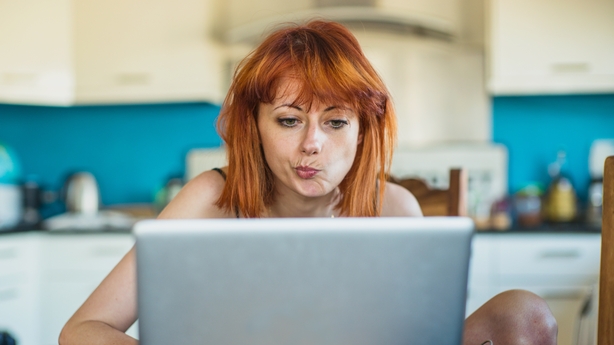 As well as launching the next expo, taking place 29-30 January next year, she's been seeing the effects – good and bad – of the "Zoom boom", which has seen people seek out cosmetic procedures in record numbers since the start of the pandemic.
"The pandemic fueled the aesthetic industry", she tells me at the launch of Future Beauty this week. "They actually call it the 'Zoom boom' because people were looking at their faces nonstop on Zoom for the guts of 18 months, suddenly seeing all these things we didn't even know that were a concern.
"Jowls seemed to be a big concern among women all of a sudden, and in America, plastic surgeons said there was a huge uptake in people getting their ears pined back because suddenly people were paranoid about their ears because of mask wearing."
So we entered a new phase of 'tweakment' popularity, with many men and women seeking out non-invasive procedures to enhance their appearance. But, as Dwyer notes, "they say after pandemics that people are a bit more likely to take risks", so in short, people are just going for it.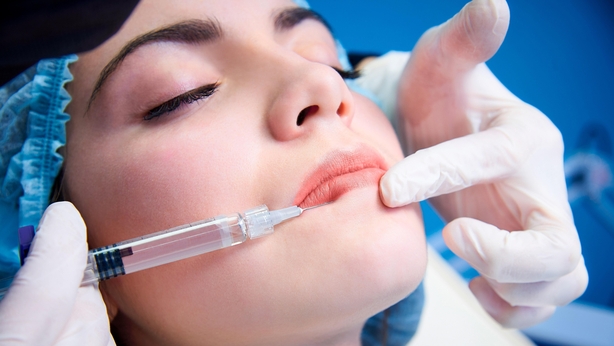 As a prominent voice on cosmetic work, Dwyer has seen this both from friends, colleagues and people she barely knows, but who know her area of interest. It also helps that she runs a consultation service with Nikki called Aesthetic Advice: "We were informally doing it for years anyway, but we kind of put a structure on it this year", she says.
"People were ringing us in and they were saying like, I have €10,000 saved, I want a facelift now. These weren't the typical people you would assume it would be, these were like farmers down in west, west Cork."
She said this was a shift from the "logical" pattern for most people, which is starting small with Botox or filler and building from there. Now, many are saying "Let's just go for the jugular now", Dwyer says.
Nowhere is this more clear than with certain millennials, who have much more fixed ideas about how they want to look.
"Surgeons in America are saying millennials are coming straight in and saying, I want surgery straight way, I'm not going to bother with Botox", she says. "Getting permanent facial surgery in your 20s, you really need to weigh that up, because your face will change over the course of many years."
Top of that list? The "fox brow" – a surgery that involves making an incision high on the temple and lifting the brow internally to create the "snatched" look that supermodel Bella Hadid has become known for.
We need your consent to load this Instagram contentWe use Instagram to manage extra content that can set cookies on your device and collect data about your activity. Please review their details and accept them to load the content.Manage Preferences
On the one hand, she can see why people have become more gung-ho about getting bigger procedures done: "Chasing your 'tweakments' can become costly." On top of this, skincare can only do so much, if it isn't targeted, clinical-grade products for skin conditions like acne or rosacea, she says. "But in general for skin sagging, you need to work on the underlying structure, not the surface."
It helps that "everyone has become so much honest in the last two to three years" about their cosmetic work, Dwyer adds. She says people she barely knows will freely talk about their doctors or procedures, "whereas before it would be a much slower opening conversation".
"I think also as well there's kind of a sense of like, who are you kidding?" she adds. And she's right: after a year of having too much time to a) oogle celebrities with their perfect skin, hair and figures, and b) endeavour to get the same effects without a celebrity's salary, many of us have grown tired of ignoring the silicone elephant in the room.
There's also been a crucial shift in the dynamic when it comes to trying to emulate celebrities, which is where most of us get our inspiration for fashion, hair, skincare and even lifestyle routines: while once the facials, peels, treatments and surgeries celebrities were allegedly getting were out of reach for the average person, now they're much more obtainable.
This is a double-edged sword, however, Dwyer says: "There are clinics popping up on every corner around the country and all over the world, which is great in one respect at the same time, it's not, because people still forget that these are medical treatments.
"It's not a beauty treatment. It is much more extreme. And if things go wrong and you're in the wrong hands, you're in so much trouble."
She adds: "I think we're on the cusp of people becoming too flippant about the whole thing." Her go-to motto is "pay for the people, not for the product", and is a reminder to only pay for the best treatment you can possibly afford.
"We're in somewhat uncharted waters with deregulation", she says. "It's a medical treatment and you should have medical professionals doing it."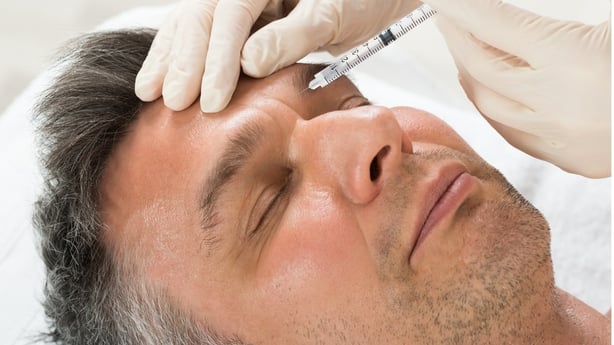 Aesthetics, as Dwyer says, is an art and in the wrong hands your masterpiece can end up looking like Monkey Christ. "Selling things like Botox 'per area', I just think that's a disaster", she says. "Like the face, it isn't area one, area two. It's a symbiotic relationship with all your muscles working together."
She's seen enough bad jobs to know, as she tells me "half her calls" to Aesthetic Advice are botched jobs. A recent call saw a client left with lesions on her neck from a poorly done thread lift.
The industry, Dwyer says, is moving increasingly towards the "beautification" of the face, rather than the "freezing or filling" of it. But central to the Zoom boom is more conversation with experts in the industry, and that's certainly one benefit of people being more upfront with their procedures.
"When we're all pretending we're having lasers, no one's going to know this. Let's be honest. And then that'll actually moving on a whole lot more."