In her first Irish TV show, Maura Higgins hosts make-up artists demonstrating make-up magic, but as she tells Claire O'Mahony, she has some serious cosmetic sins in her past.
Beauty is big business – just ask Rihanna. The Barbados singer recently became a billionaire but it wasn't on the back of her music. Rather, it is Fenty Beauty, of which she owns 50%, that has contributed to the majority of her fortune.
Within the beauty industry, make-up artists are the taste-makers and trend-setters with some of them, like Charlotte Tilbury, Pat McGrath, Patrick Ta and Gucci Westman, almost as famous as their celebrity clientele.
It's to be anticipated then that the competition on Glow Up Ireland will be intense, as ten of the country's best amateur make-up artists (MUAs) demonstrate their artistry and skills in a series of challenges, as they compete for the title of 'Ireland's Next Make-Up Star'.
Industry professionals Cathyanne Mac Allister and Emma O'Byrne are the judges who the contestants need to impress, and the show's host, Maura Higgins, is an already familiar face. A TV star and influencer, Maura has enjoyed a steady climb to success and fame since finishing in fourth place in 2019's Love Island.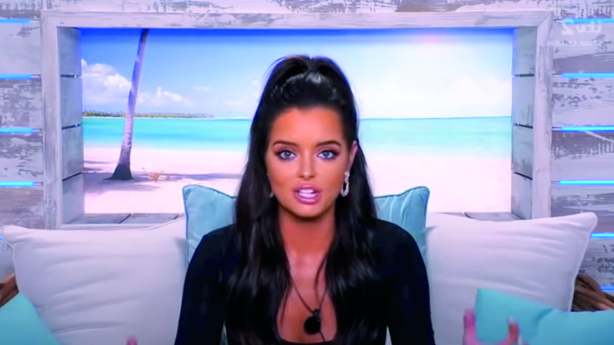 Before appearing on the reality show, the former hairdresser from Ballymahon in Co Longford worked as model and as a' ring girl' at boxing matches. Capturing viewers' hearts with her frankness, her likeability and her killer one-liners, after the show she went on to appear on Dancing on Ice, launched her own podcast and collaborated with brands including online fashion retailer Boohoo and lingerie giant Ann Summers.
As comfortable as she might seem to be in front of the cameras, she admits to being both excited and a bit nervous about making her Irish TV presenting debut.
"I actually find it hard to watch myself, but I'm very excited to see how I come across," she says. "It was so different for me. Presenting was something I've never done before and I was literally just thrown into the deep end, but it's such an incredible opportunity, and especially to do it back in Ireland was just insane."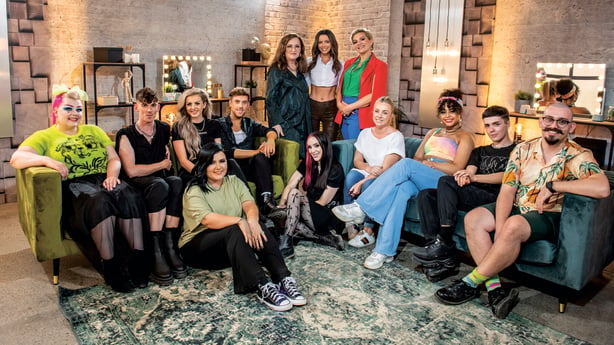 What were the biggest learning curves for her on the show? "I'd say learning my scripts. Obviously, we didn't have an autocue or anything like that so everything I had to say, I had to learn. And also learning all the contestants' backgrounds. I'm very, very bad with names so on day one, I was like, oh my God, I need to remember ten make-up artists names and try not to screw that up. I think that was the biggest learning curve for me."
The contestants' drive impressed her, as did their skills and individuality. "They were all so unique and so talented. I could not believe the talent that I was witnessing." As an Irish woman now based in Essex, she hasn't noticed any major differences in beauty trends and make-up looks here and in the UK. Age rather than geography is more of a determining factor, in her opinion. "
I think when you're younger and you start off experimenting with make-up and it's very different to when you get older and you learn how to do your own make-up; you learn what suits your own face." This was her experience, as she remembers her early adventures with panstick. "I used to plaster that all over my face and it honestly looked so terrible, and that's probably my first memory of make-up."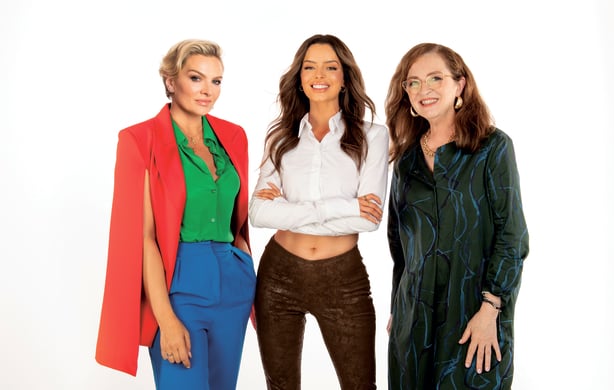 These days, she's a lot more skin savvy and slightly more restrained. "When I was younger –actually, I'm saying younger but up until about two years ago -–I never really looked after my skin, which is really, really bad. I always used face wipes to take off my make-up and slept in my make-up all the time."
In contrast, she now has a proper skincare routine which involves cleansing, toning, moisturising and face masks and never committing the cardinal skin sin of going to bed with her make-up still on. "Being 30, I think it's very important to look after your skin. And make-up wise, that has drastically changed because obviously I went from using a very dark panstick on my face to now using a lighter shade make-up and I very rarely put on a lot of eye-shadow. It's more features like a wing liner, mascara, lipstick and blush."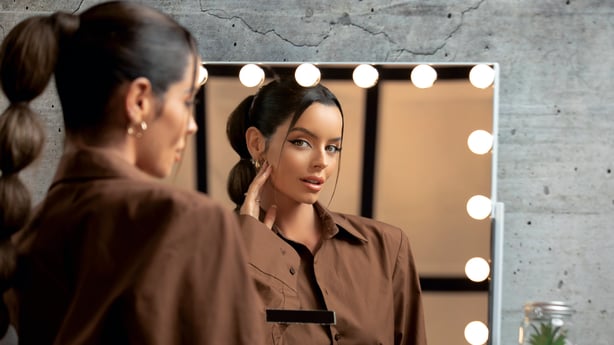 While she'll never deny the mood-elevating properties of applying cosmetics ("Make-up makes you feel so much better on the days when you're feeling a bit slumped"), she's never shied away from posting pictures on Instagram of the days she goes make-up free or, during lockdown, displaying her grey roots, all of which won her plaudits for being relatable. Beauty for her is defined as confidence from within. "I feel like, if you love yourself, you're going to be confident. It's not about what you're wearing or what size clothing you are, or anything like that."
Her relationships have been deemed off limits in this interview, but her followers will know that earlier this summer, she made her romance with Strictly Come Dancing star Giovanni Pernice Instagram-official. Social media plays a role in career but Maura maintains she's not a massive fan.
"When I'm out for dinner with the girls or whatever, I'd rather just enjoy it than spend my time filming and all the rest. But then in another sense, I have to use it and it's my job and everything else. I would consider giving it up in the near future; maybe when I have a family, like kids, I might like to delete it."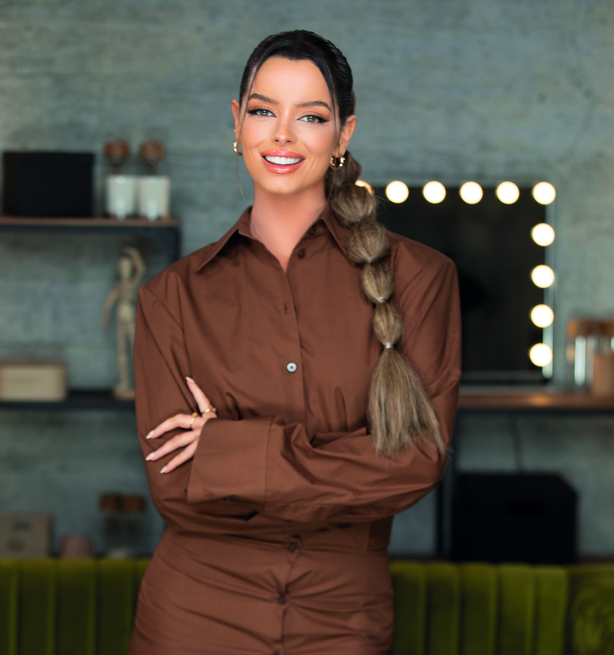 Even before Love Island, she'd worked with lots of celebrities throughout her career and appeared in former One Direction singer Liam Payne's music video for his single Get Low in 2017. But the person who left her the most star struck is the aforementioned beauty mogul Rihanna.
"She just knows how to do it in my eyes; everything she does is right. She looks fantastic, just everything about her really and she's just very, very empowering." Maura met her idol in Dublin several years ago. "She had done a concert there and I did a meet-and-greet," she recalls.
"I don't know what age I was, I was pretty young at the time, I think I was 16 and I genuinely could not get one word out of my mouth when I met her. All I did was cry; I just cried straight into her face. And yeah, that was the 'meet'. I would probably be the same now, because I love her so much."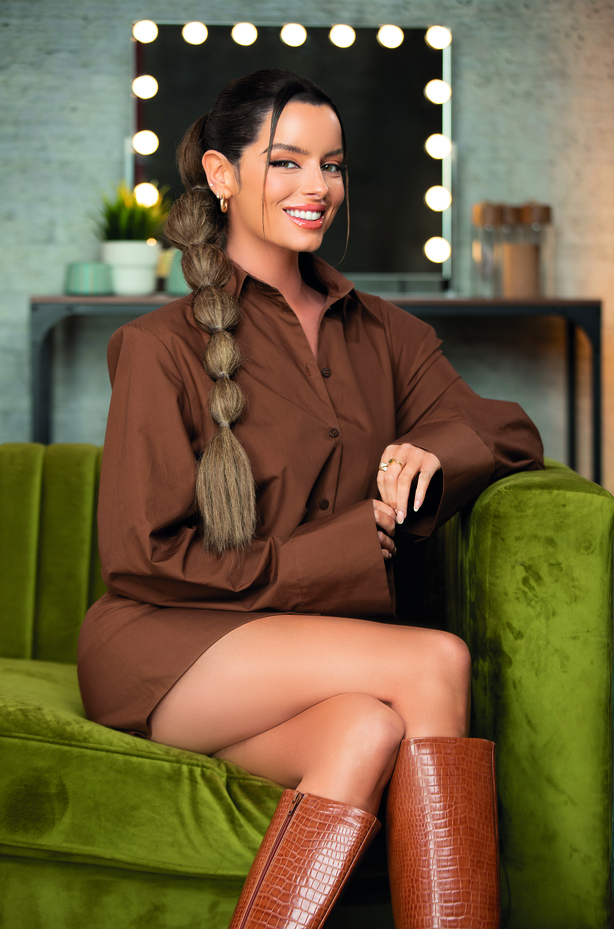 Delving into the lesser known aspects of Maura's life, is there anything her fans would be surprised to learn about her? "I am an adrenaline junkie, but then again, I've never done a sky dive because I'm too scared."
She also used to drift cars, which is a high-octane style of driving where you intentionally oversteer and lose traction on the road.
"In Ireland, there's actually drift shows you can go to, and it's a lot of speed and it's very, very dangerous," she says. "I literally was obsessed with cars. I remember we used to go on the back roads and put cones out and do number eights around the cones. I was like a boy racer growing up."
Watch Glow Up Ireland on Thursday, 2nd September, on RTÉ2 at 9.35pm.