Providing a glimpse into the origins of vintage fashion while examining motivations to shop sustainably, Sarah Gill speaks to two Irish vintage shop owners – Valarie Keogh of Ripe Vintage and Gracie Collier of SPICE Vintage – to etch out the vintage shopping scene here in Ireland.
It is believed that the term 'vintage' entered the fashion lexicon in 1950s New York, within the walls of a Greenwich Village apartment thanks to a group of prosperous bohemians (read: hipsters). Sue Salzman, a woman fascinated with '20s style, lamented the loss of the once grand racoon skin coat, which were then being hacked up to create Davy Crockett inspired racoon skin caps.
Luckily for Sue, one of her dinner guests just so happened to have a whole bale of those shabby yet chic furs in storage, and by the end of the week they were all cutting a dash in what would later be described as 'divinely seedy' garments in various 'state[s] of magnificent disrepair.'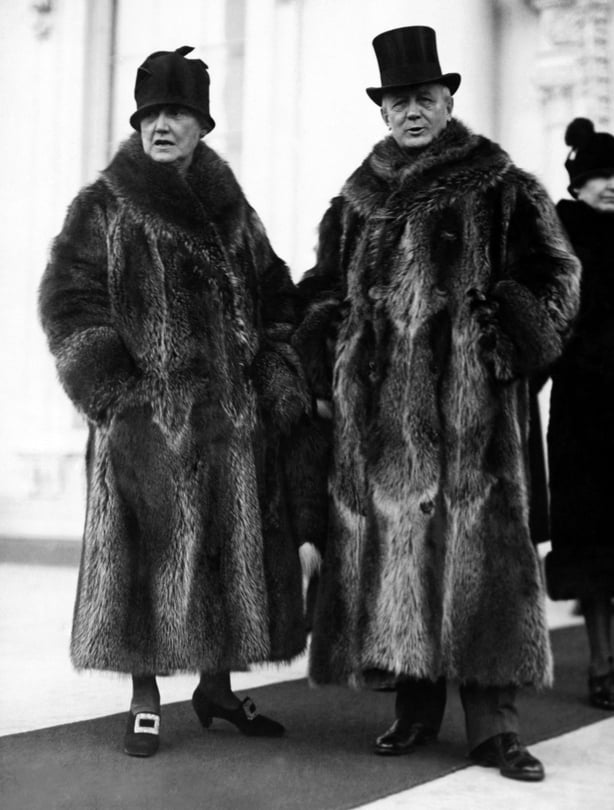 Setting off a chain reaction throughout New York City, it wasn't long before all major department stores were advertising coonskin coats, complete with heavenly holes that achieve a certain 'snobby seediness'.
Within the year, a word reserved for winemaking, old automobiles and fine furniture transformed the perception of second hand clothing from old, used and outdated to emblems of days gone by that will never go out of style.
In their heyday, these furs were regarded as the height of fashion for Ivy League men but once the Great Depression hit, sporting these seemingly frivolous status symbols became tasteless, hence the remaining stockpiles over 20 years later.
Fast forward to a mid-'90s Ireland, where babies were being born, children were being raised and teens were coming of age in a booming economy, thoroughly flourishing under the watchful eye of the Celtic Tiger. Branded clothing, high street shopping and a commonplace pretension surrounding second hand anything became the norm.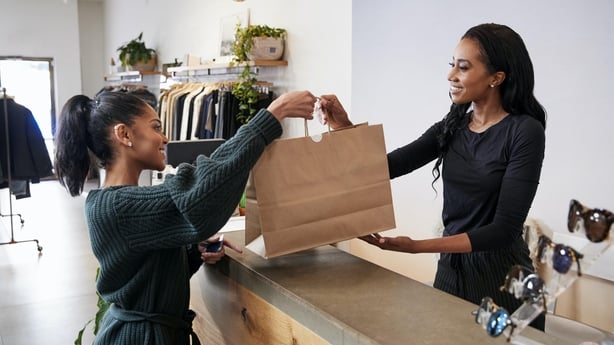 Charity shops were for charity cases, hand-me-downs were a source of embarrassment and being frugal was for fools. Spoiler alert: that didn't last long. When the big R word hit in 2008, attitudes inevitably shifted and there was a swift return to repairing, reusing and regretting the purchase of that damn trampoline.
Over the past decade, people have been slowly becoming aware of the perils of fast fashion, with many citing the 2015 documentary The True Cost as a turning point. Responsible for 8-10% of global carbon emissions and 25-30% of microplastic flows into the ocean, the majority of the industry is made up of fast fashion brands that refuse to pay garment workers a living wage and whose products – for the most part – end up in landfill.
In today's society, our vernacular has expanded to encompass sustainable style and up-cycled clothing, each of which refers to what has become fondly known as pre-loved gems and it's those babies, kids and teens of the Celtic Tiger that are at the helm of this new era of vintage shopping.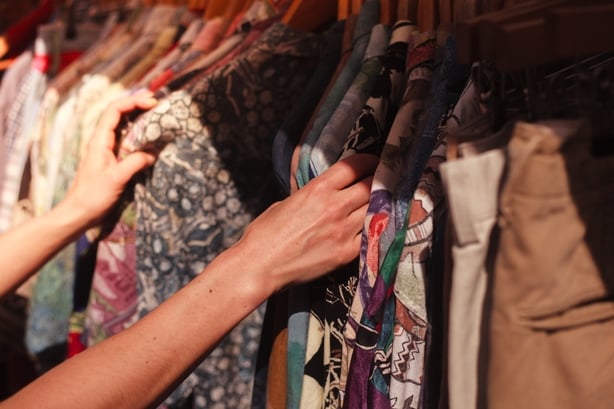 Starting out on Depop to aid in a post-college closet clearout, Wicklow native and Galway based Valerie Keogh set up her online store RIPE Vintage a little less than a year ago and has already gleaned her fair share of insider knowledge.
By building hype on Instagram for weekly stock drops, pretty much everything sells out within the hour and Val puts that down to the glaringly obvious change in consumer attitudes. With a demographic of late teens to early 30s, this store owner believes that the perception of what's hot and what's not has flipped on its head.
"People are aware of the environmental impact of their choices and yes, they buy the clothes because they're cool, but more than that, it's a lifestyle change," Val tells me.
"The demand is coming from college students; shopping in charity shops and boycotting fast fashion is second nature to them. There's a new wave coming from this younger generation pushing the movement and it's amazing. Wearing vintage has become a symbol that says 'I'm with the times'."
We need your consent to load this Instagram contentWe use Instagram to manage extra content that can set cookies on your device and collect data about your activity. Please review their details and accept them to load the content.Manage Preferences
A veritable veteran of all things vintage, Gracie Collier of the incredible SPICE Vintage has seen her almost four year old business undergo many changes since lockdown began. Closing the doors of her Limerick store for what she thought would be two weeks, Gracie utilised the online community she had created from chats on the shop floor by building her very own website and seven consecutive stock drop sell-outs later, she realised online was the way forward.
"It was a combination of accepting where it was going and acknowledging what I had created," Gracie says. "I have 1,000 people on the website come Friday evening, whereas I wouldn't get that many people through the shop in a month."
While certain that motivations stem from environmental awareness, ethical reasoning and the quest for individualism, this now Offaly based store owner believes it's a good old Irish craving for social acceptance that spurs us on to shop sustainably.
"Irish guilt plays a massive role in making people become more conscious with their purchases. In my opinion, sustainable fashion should be something that's expected of us as part of the human experience, but whatever the logic, buying vintage is always going to be positive."
We need your consent to load this Instagram contentWe use Instagram to manage extra content that can set cookies on your device and collect data about your activity. Please review their details and accept them to load the content.Manage Preferences
Looking at the Irish vintage scene from a bird's eye view, both store owners put the success of their online offerings down to their ability to curate and style their stock in unique and eye-catching ways, helping their customers to put outfits together with ease.
For the SPICE mastermind, it's all about bridging the gap and building trust with the person who can't manage to piece together a look with their second hand bits; "Not everyone can go into a charity shop and come out with a good outfit themselves – I want to be a source of inspiration for those people."
Bringing their personalities to the fore on their Instagram feeds, it's paramount to both Valerie and Gracie that authenticity remains key. "You're buying into that person," RIPE's Val believes, "rather than a shop. People are interested in the whole story and want to support that."
Second-hand shopping in Ireland 10 years ago was an entirely different ball game to what it is today. While the big day trip to Dublin for a waltz around the vintage shops will always have its appeal, accessibility and availability both online and in more rural Irish towns has bloomed.
"There's so much more choice out there now," observes Gracie. "There are style specific shops and era specific sellers, so whether you want '80s or y2k, corsets or designer vintage, it's there and there's enough room at the table for all of us."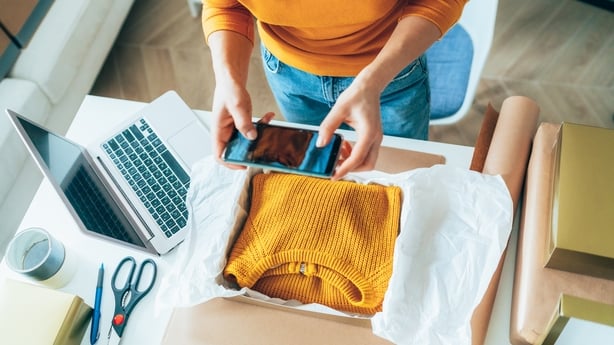 With more and more online vintage offerings popping up by the day, Valerie sees this influx as a source of huge reassurance, bolstered by the strong network of small business owners that support and encourage one another.
While big name brands will continue to sail swiftly past the point by aging up their brand new fabrics to achieve the allure of vintage, it's safe to say that the realm of retro fashion is in safe hands with these small business owners.
Through their authenticity and commitment to the trade, both SPICE Vintage and RIPE Vintage are illustrating that shopping sustainably is the exact opposite of a trend. I'm sure the folks at that 1950s dinner party didn't think we would still be feeling the effects of their fashion fads, but here we are. Who's to say we're not making history ourselves?