It may be six degrees here in Ireland but, as always, the fashion world pays no heed to practicality. While we were preparing for Christmas and wrapping up in wooly jumpers, the world's top designers were pressing on with a new season of trends, offering up tropical prints and sheer dresses before spring has even sprung.
Yesterday morning, Brown Thomas Fashion Director Shelly Corkery showcased collections from the world's top designers in her carefully curated Spring/Summer fashion show, highlighting the biggest trends for the season ahead.
"A new decade, a new look, new trends, and new themes running through so many collections. We had 88 looks here today at Trinity College and I thought each one of them threw up something different, which is lovely," Shelly Corkery told RTÉ LifeStyle.
#BTSS20 opened with a sheer polka dot dress from @DriesVanNoten pic.twitter.com/3k1XQEX5Rv

— LifeStyle on RTÉ (@LifeStyleRTE) January 15, 2020
70s Elegance
Paco Rabanne and Victoria Beckham have designed ladylike silhouettes through a 1970s lens. In layman's terms? Get ready to see a lot of pussy-bow blouses, stand-up collars, wrap necks, voluminous sleeves, and mid-line silhouettes.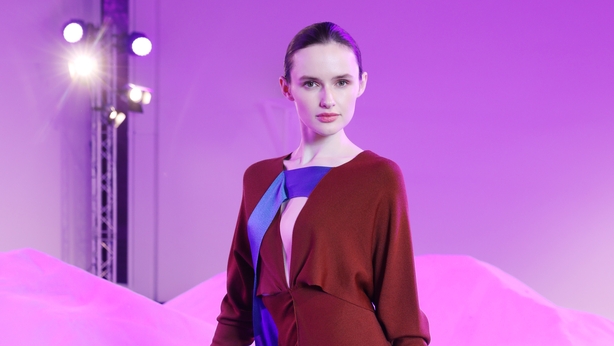 "I think, still, it's a very feminine season. Very easy, very relaxed and I thought it was lovely to see very feminine glamour but, again, not necessarily hourglass-shaped. There was lots of over-sizing and we saw that at the closing with Victoria Beckham," Shelly Corkery explained.
"Those three wonderful dresses - emerald green and beautiful yellow lemon - and I just thought those over-sized sort of frivolous dresses were feminine but very very very voluminous and I thought that it was lovely still to keep the femininity there. I thought she did a fantastic collection for Spring/Summer 20."
Colourful pieces from Victoria Beckham closed the show at #BTSS20 pic.twitter.com/ATmTHnHVhy

— LifeStyle on RTÉ (@LifeStyleRTE) January 15, 2020
Considered Craft
This trend is all about detail as intricate lacework and embroideries tale centre stage. A traditional approach to workmanship is hugely important for this theme.
Interestingly, Irish design heritage is seen in Alexander McQueen's collection where fabric, inspired by damask linen tablecloths, was woven by Thomas Ferguson - the last remaining damask linen weaver in Ireland.
Clean Future
Marie Kondo would be all over this trend; it's all about sparking joy with minimalist neutrals. Textured linear patterns appear at Loewe and The Row while Bottega Veneta, Jil Sander and Mugler showcase a palette of barely-there nude tones paired with silk blouses and dresses.
Exuberant 80s
Say hello to strong shoulders, vibrant pastels, and macro prints. Oversized 80s silhouettes are nipped in at the waist at Balenciaga and Versace, while Richard Quinn made heads turn with explosive florals and latex. An 80s Working Girl-style silhouette was all the rage at Versace with tailored dresses and shirts.
"I think the over-riding theme was a very nostalgic feeling. I think the 70s and 80s came through very strong which was absolutely fab. I'm a big lover of that powerful shoulder and cinched-in waist - I thought that was really strong and really emphasised today," says Shelly.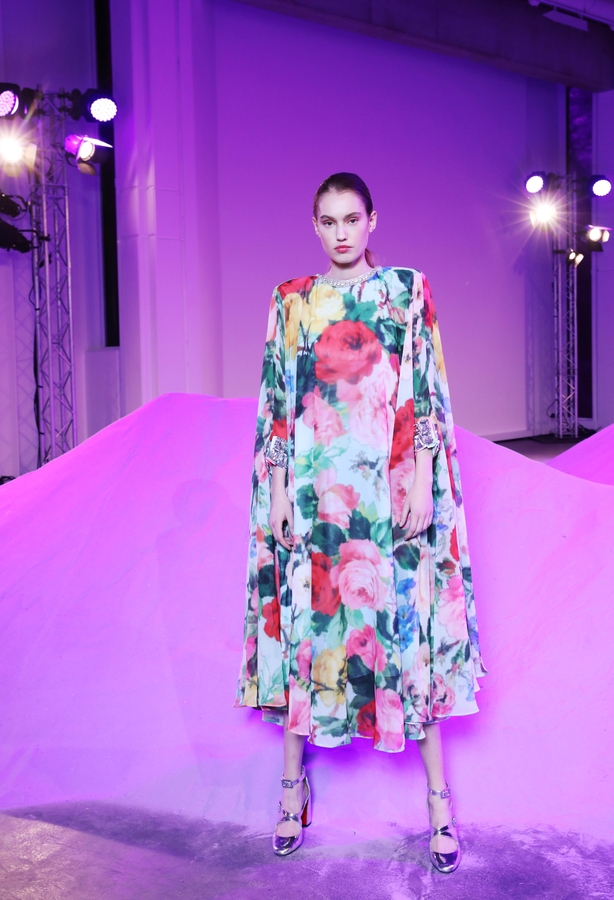 Neo Victoriana
Go big or go home. Neo Victoriana is all about maximalist proportions - we're talking big sleeves and skirts topped off with deep flounces and ruffles. Dries Van Noten lead the way for this trend with a special collaboration with Christian Lacroix, showcasing puff sleeves on original jacquard.
"We opened up the show with Dries Van Noten which looked fantastic, all those beautiful embellished coats were beautiful and oversized. I think his collaboration this year with Christian Lacroix really stands on its own, that beautiful archival fabric," Corkery explained.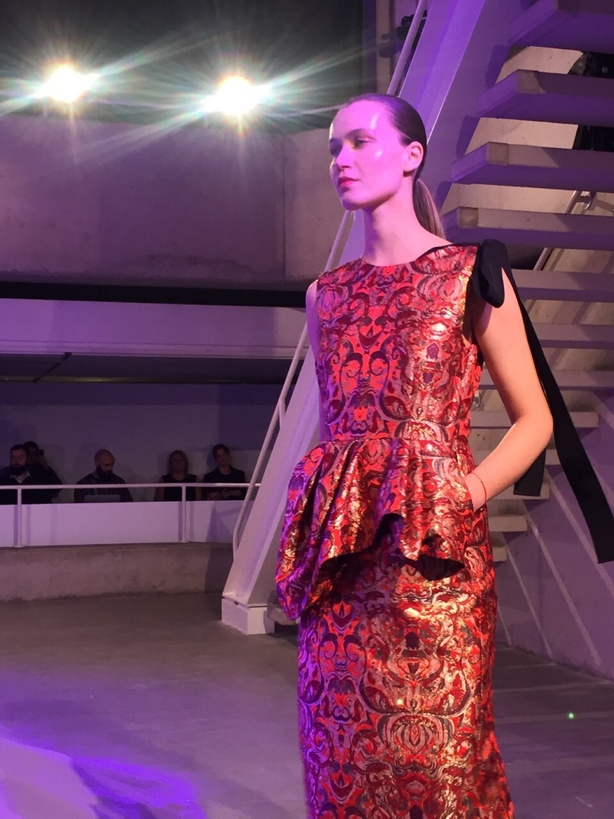 Modern Utility
Modern inspiration fused with relaxed utility dressing - think oversized pockets and relaxed silhouettes. Bottega Veneta and Prada were all over this trend with utility-inspired shirts and detailed cotton dresses.
"Bottega was so beautiful, all that fabulous tailoring was so lovely, all those sloppy trousers but yet still very feminine but very clean. Stunning shapes and gorgeous splicing through materials, I thought that was particularly beautiful," says the Fashion Director.
Paradise Island
Remember JLo's revival of THAT green dress at Versace? Well, that look encompasses this trend perfectly thanks to its jungle hues and tropical tones. This holiday-inspired trend is all about oversized silhouettes in bold colours but Valentino, Dior and Dolce & Gabbana are all putting their own stamp on it.
"We saw Dolce & Gabbana coming out with all that jungle print; it was colourful, it was feminine, it was averse to that clean trend yet it gave us a lot of fun, a lot of colour and a lot of over-riding things to be talking about," Shelly smiled.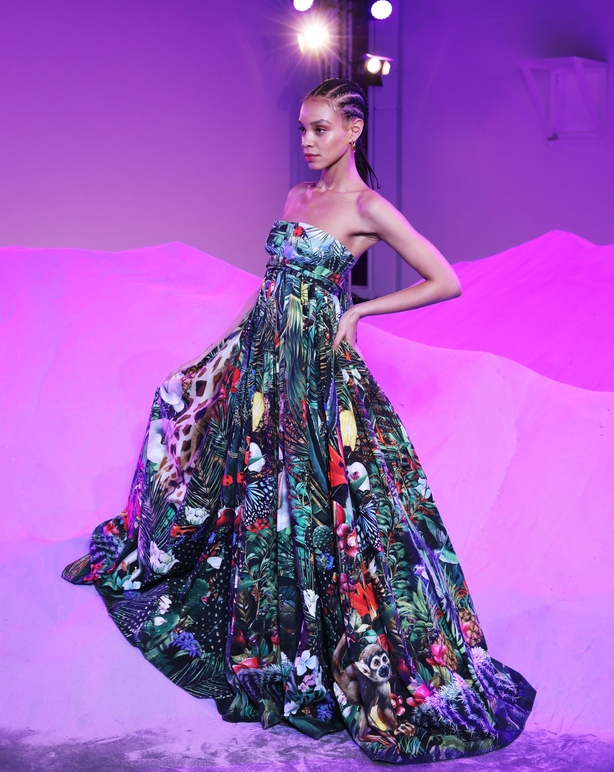 Watch the video above to see Fashion Director Shelly Corkery discuss upcoming S/S trends.