Last night, Gal Gadot attended the 2018 Critics Choice Awards at Barker Hangar last night in Santa Monica, California.
Not only did the Israeli star stun on the red carpet in a beautiful Prada dress but she took home the incredible #SeeHer Award.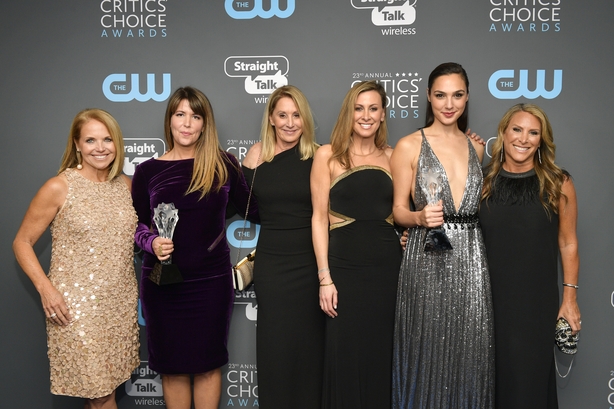 Presented by the Association of National Advertisers, the #SeeHer Award "recognizes a woman who embodies the values set forth by the #SeeHer movement".
A movement which aims to push boundaries, challenge stereotypes and "recognize the importance of accurately portraying women across the entertainment landscape".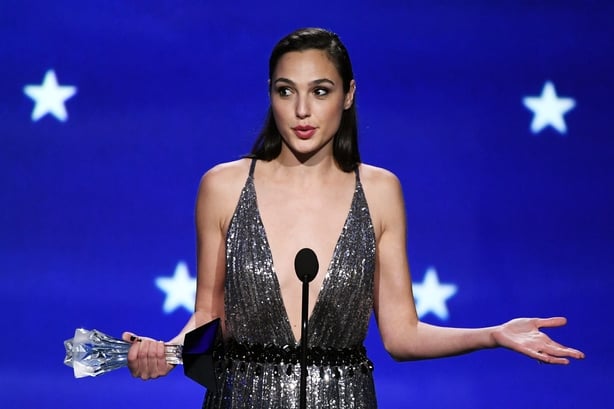 Gal has gained global fame for her portrayal of the iconic DC hero, Wonder Woman. Off-screen, the actress has used her fame to fight for gender equality.
The award was presented to Gal by her Wonder Woman director, Patty Jenkins, who gave her a rousing introduction.
"She didn't do it for the glory. She didn't do it for the fame. She's not here for the money. She did it for us. She knew the great importance of this character and what she could mean to the world if well done."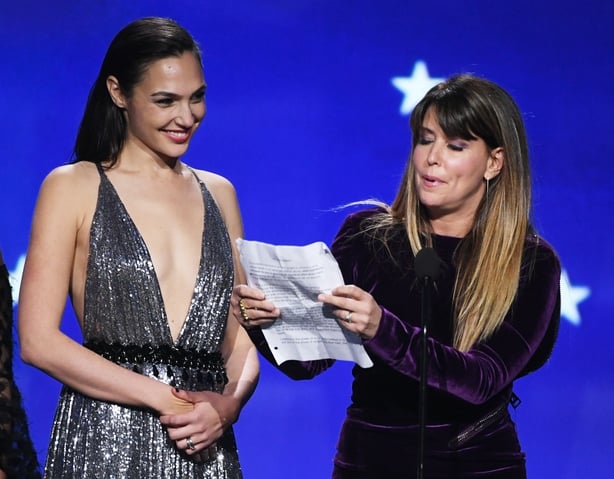 The 32-year-old actress gave an inspiring acceptance speech which congratulated the industry for taking steps in the right direction with the #MeToo and Time's Up movements.
"We've been witnessing a movement in our industry and society and I want to share this award with all the women and men who stand for what's right."
She added the powerful promise: "My promise and commitment to all of you is that I will never be silenced and we will continue to band together to make strides uniting for equality."
However, she recognised that there is still a long way to go towards gaining gender equality and ending sexual harassment in the workplace.
"So although this is progress, there is still a long way to go."
Check out our red carpet gallery of the 2018 Critics Choice Awards here.