Christmas is starting to creep on us which means its time to take on the high-street. From Kris Kindle presents to Christmas day clothes, there is so much to be done in the month of November.
Believe it or not, it's already time to make the Christmas cake!
What are the most popular toys for 2017? And what will kids be wearing on Christmas day? We spoke to Arnotts' Children's Wear Buyer, Jenny Erwin, to find out. You can watch the interview in full above.
"Quite a lot of emphasis on STEM learning this Christmas which is science, technology, engineering, and maths so it's all about teaching as well as boys and girls having fun.
"For boys, there's a fantastic thing called Arckit which is an Irish brand and it's like a different kind of Lego but you can make your own houses, make your own cities, make your own bungalows and swimming pools and bits and pieces which is really quite cool.
"Irish Fairy Doors is still very high on the list, and they've got a whole lot of Worry Plaques still coming through and they've got a fantastic letter to Santa with a fairy for your tree.
"For girls, the Jo Jo Doll is flying off the shelves so she is the hot products for girls at the moment."
Shipping pressies off to the US or UK? Don't miss the postal deadlines. We've got the full list here.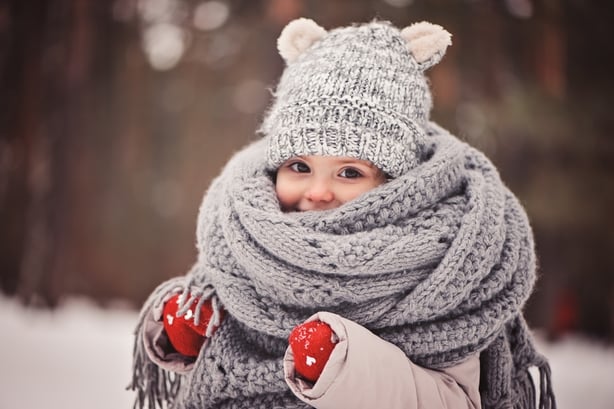 When it comes to clothes, Jenny says that boys are all about their brands.
"For boys, it's all about brands. They're looking for Boss Kids, they're looking for Lacoste, they're looking for Gant and Ralph Lauren.
"Girls, they still like a little bit of fun so they're still going for Billieblush, they're looking for the tutus that have got sparkles inside them. Dresses with unicorns are massive, everything you see a unicorn on.
"We've got a really cool brand called Courage and Kind and it's a Disney brand so you've got Tinkerbell dresses for the girls and then really funky Minnie Mouse bits and pieces and then for the boys we've got the coolest Superhero t-shirts".
These outfits are all categorized into 'boys' and 'girls' but, of course, parents can shop any outfit for any child. We bet we'll see many a girl rocking an Iron Man t-shirt with their tutu this Winter.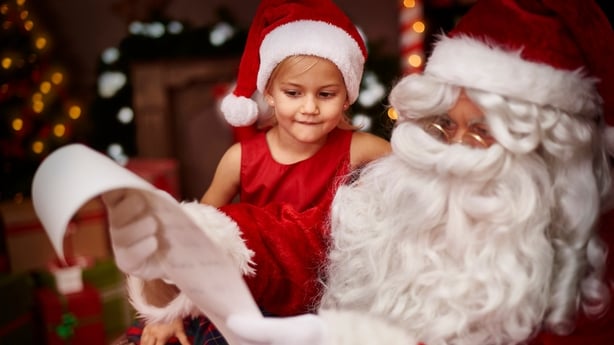 Finally, Jenny recommended some brands that will weather the rough and tumble of snow fights and make the kids feel very grown up on Christmas morning.
"For Christmas day for girls, it has to be Rachel Riley. She has dressed Princess Charlotte and Prince George so, beautiful sumptuous velvets and check and braids and an awful lot of tartan about so you'll see tartan throughout all collections, boys and girls. There's even a touch of tartan trousers for boys.
"For boys, again, it's all about branding. It's very smart shirts; you've got Boss, we've got some really nice, cool, Lego Star Wars with the Star Wars movie coming out.
"Disney Princess dresses. So, these are absolutely gorgeous dresses but are made in beautiful fabrics, they're not your everyday sort of dress up - they retail at about €40 to €60. The Snow White dress is red with sumptuous velvet and the Cinderella is blue with a fur collar, it's absolutely gorgeous.
"For rough and tumble wear, Losan is our go-to brand. It's a Spanish brand with really, really, good price points.
"They've got fantastic puffer coats for €32 or €35, they'll keep you really warm and cosy and they come in sets. So, if you're buying something you're getting value for money."
If you need help with your Christmas budget, check out our podcast with The Money Doctor.