Playboy founder Hugh Hefner passed away whilst surrounded by family at the grand age of ninety-one. Here's a look back at the house, the clubs, the marriages and, of course, the robes.
Already, water-cooler debates are awash across the world as to whether Hefner was a trailblazer helping to spark a sexual revolution in 20th Century society or a man constraining women to strict gender roles and American ideals of beauty.
However, for now, I won't be focusing on what Hefner did or didn't contribute to the feminist movement - that's for another day. Instead here's a look back at the infamous man's life in style.
Early Years
Hugh Hefner will go down in history as an American icon complete with captain's hat and wooden pipe. In 1953, however, he was a twenty-seven-year-old man launching Playboy magazine with financial backing from friends, family, the bank and his own $600.
The men's magazine quickly gained notoriety due to its racy centrefolds and beautiful women wearing trademark bunny ears and suits. The first issue hit newsstands in December of 1953 starring none other than Marilyn Monroe (more on her later).
The Bunny Dip
In 1960, Hefner opened the first Playboy Club and guests were invited to step into a bar where 'Playboy Bunnies' served drinks.
Subsequent Playboy Clubs opened across the world and were often filled with celebrities ranging from Julie Christie and Roman Polanski to Woody Allen and Jack Nicholson.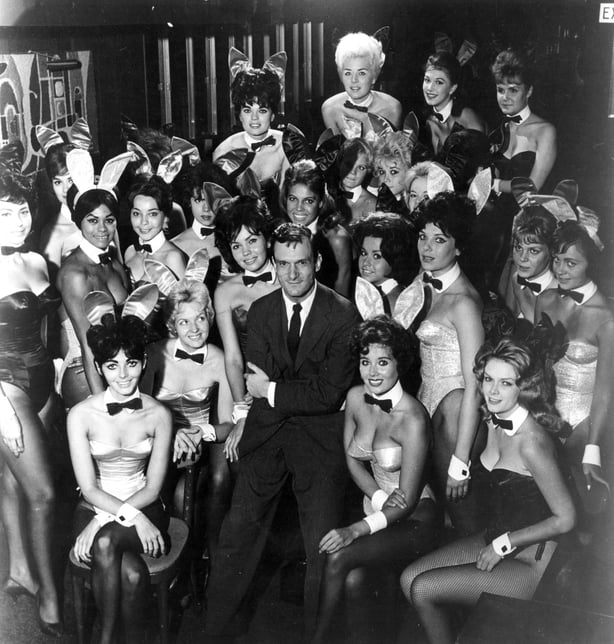 The Money
At his peak, Hefner's Net Worth was reportedly over $200 million but the magazine's worth dwindled over the years. In 2011, Vanity Fair reported that Playboy Enterprises, Inc. had lost money in the five of the six previous years and that the company's stock price had dwindled over the past decade.
Before his death, Hefner's New Worth was estimated to be approximately $43 million - this figure was does not include last year's sale of the Playboy Mansion.
The Playboy Mansion
The iconic California residence will forever be linked with indulgence, fame and scandal due to its lavish and star-studded parties. He sold the property while he was still alive
The mansion includes twenty-nine bedrooms, a wine cellar, a home cinema, a zoo, swimming pool and one very famous grotto.
According to reports, Hefner sold his home while he was alive to Daren Metroupoulos for $100 million, under the condition that he could remain in residence for the remainder of his life.
Fans of the Playboy brand were given an insight to the goings on of the household during the six seasons of the reality-TV show The Girls Next Door which followed Hugh and his three girlfriends Holly Madison, Bridget Marquardt and Kendra Wilkinson in their day to day lives.
Additionally, ex-girlfriend Holly wrote a tell-all book Down the Rabbit Hole: Curious Adventures and Cautionary Tales of a Former Playboy Bunny which detailed life in the home.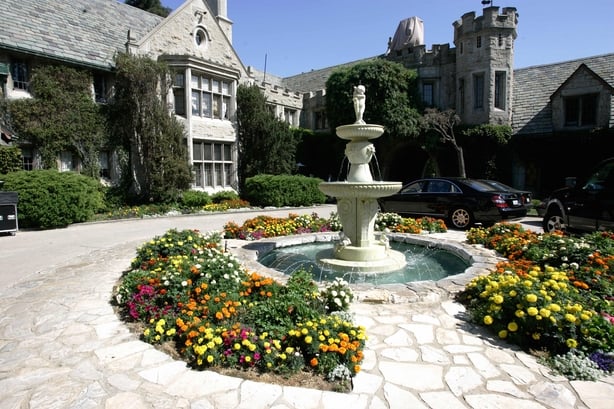 Family
In 1949, Hefner married Mildred Williams; their daughter, Christie was born in 1952 and son, David in 1955 but the couple later divorced in 1959.
Hugh didn't recite vows again until 1989 when he wed Kimberley Conrad. The two had their son, Glenn in 1990 and Cooper in 1991. The two separated in 1998 but didn't divorce until 2010.
In 2012, Hefner married Crystal Harris who he remained married to until his death.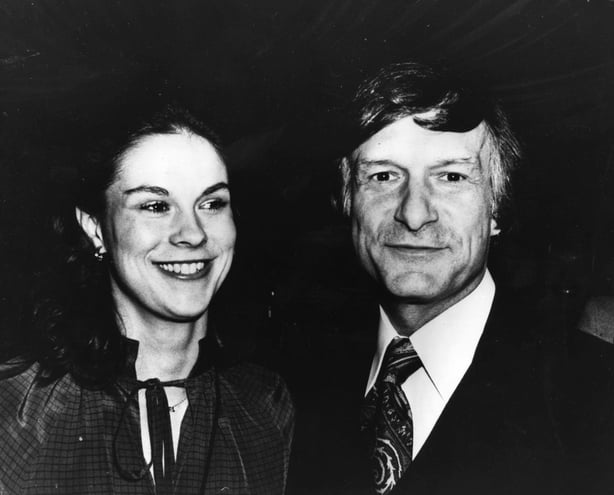 The Robes
While the bunnies had their trademark ears, Hugh had his trademark robe. In his later years and for most of his time on The Girls Next Door, Hefner could be found wearing silk pyjamas burgundy smoking jacket, slippers and wooden pipe.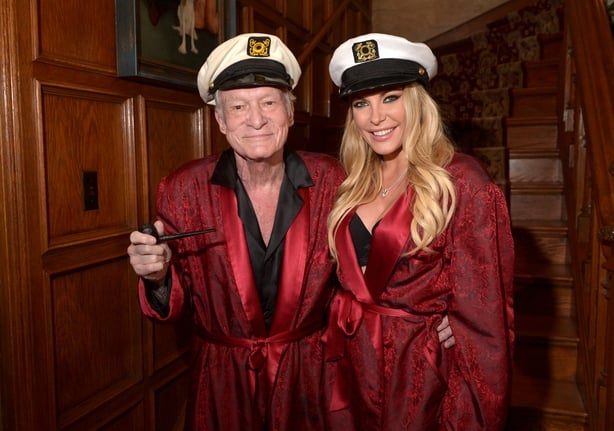 He was a man who reported to nobody, instead, spending his days as he pleased from nightclub appearances to scrapbooking and archiving his most iconic moments.
In a sartorial piece for The Daily Mail, Hefner explained that while his suits were custom made by Giorgio Armani and his smoking slippers were made by Di Fabrizio Shoes of Hollywood, his favourite ensemble was a custom-made smoking jacket and pyjamas
I have 200 pairs of silk pyjamas. I always wear black during the day – black is serious, for taking care of business.
Marilyn
Hefner has had his final resting place planned for many a year. He will be buried in the in Westwood Memorial Park in Los Angeles, in the mausoleum drawer next to Marilyn Monroe.