When it comes to the Rose of Tralee, party pieces and personalities are not the only aspects under scrutiny, so too is the stunning individual style that each Rose brings on stage.
Last night, the first contestants who made it to the television finals took to the stage in the dome in Tralee for the 58th annual Rose of Tralee festival.
We need your consent to load this Instagram contentWe use Instagram to manage extra content that can set cookies on your device and collect data about your activity. Please review their details and accept them to load the content.Manage Preferences
Aside from the broad variety of talents on display (and Dáithí's colourful antics), there was some stunningly stylish fashion in the form of the contestant's dresses.
However, it seems that it's not just the onstage style that has impressed this year's contestants - but rather their competitor's wardrobes.
"I've fallen in love with everyone's outfits, each day as we go on the style just gets better and better," said Darwin Rose Rochelle Blake.
"You see a lot of cultures coming through," she explained. "You've got your Hong Kong Rose, a lot of her clothes have been made by her mum and they're absolutely incredible, they're really traditional."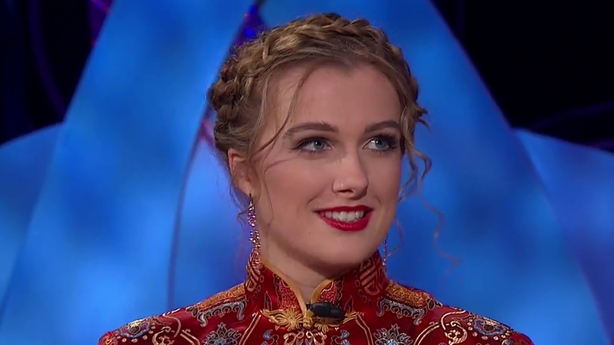 Yorkshire Rose Aisling McArdle was also suitably impressed, but wished she had more time to see her fellow contestant's outfits before they split up for the day.
"I said to a couple of the girls 'I wish we could all line up in the morning and all have a look at what everyone else is wearing'," she said.
And it seems that this year's Roses are well up for fashion first thing in the morning, with Melbourne Rose, Sinead Ryan echoing Aisling's thoughts.
"The best part of the day is actually just in the morning, when we're sitting down for breakfast and seeing everybody come in. We nearly clap each other coming in, like the style - amazing!" Sinead said.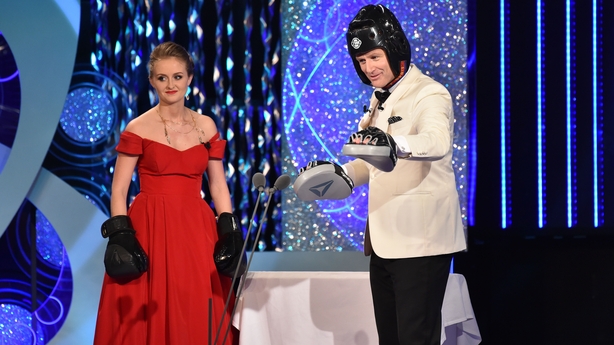 Another fantastic fashion feature of this year's festival is the number of families involved in the design of their daughter's dresses.
"My mum actually designed and styled most of my dresses, so it's been really fun to kind of honour her work as well, and I've been so comfortable it's wonderful," said Clarissa Langley the Hong Kong Rose.
- Video courtesy of Sarah McIntyre and Laura Delaney.
Dáithí and the remaining Roses will broadcast live from Kerry at 8:00pm tonight for the second night of the festival on RTÉ One. International audiences can watch the event live on the RTÉ Player. Catch up on Part 1 of Rose of Tralee here.