After hitting Wimbledon this week, our very own Amy Huberman is back on Instagram with a very trendy denim jacket...
Like many other celebs, Amy Huberman popped over to Wimbledon and it seems like she was in good company with husband Brian O'Driscoll and former England captain, David Beckham.
The Striking Out actress is well known for her fashionable style and pun-filled Instagram snaps.
As soon as she arrived home from the UK, she posted a pic showing off her latest buy. We have a feeling that there will be a few fans out there.
Over the last few years, our dear oversized denim jackets from the 90's have made their way back into our wardrobes. Amy chose a gorgeous embroidered jacket for her look and we are loving it.
She captioned her pic:
Yup. I'd be miserable in sunnier climes [sic] sippin coconuts in a visor. I think I love jackets too much. This oversized, embroidered denim situation reminds me of 90s pastimes like wishing I was Tiffani Amber Thiessen and eating Jolly Ranchers til my gums bled.
To complete your festival look this Summer, you'll need a denim jacket for that 90's hipster-chic touch.
TIP: Shop a size up for that trendy oversized look.
Amy Huberman's jacket is from Irish brand Folkster and can be found for the not too expensive price of €84.00 here.
We found some other cool numbers to complete your collection. Check them out below.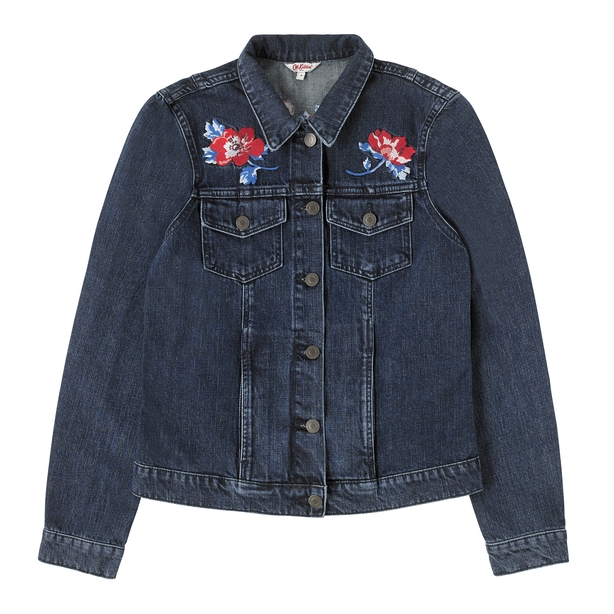 Pick this embroidered denim jacket from Cath Kidston for €78.00.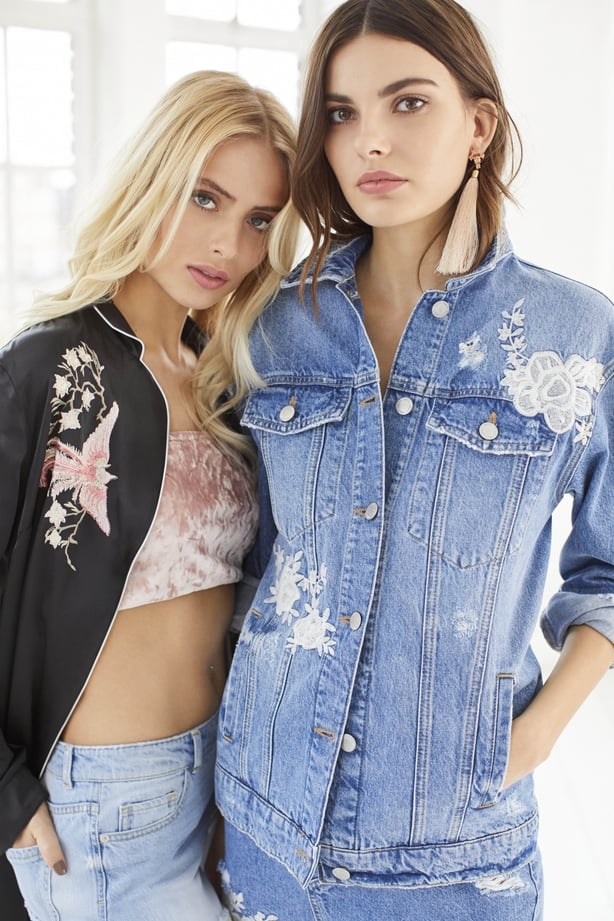 This lace embroidered denim number from Miss Selfridge is €85.00.