Wimbledon '17: Pippa, Redmayne, Cooper, Law & more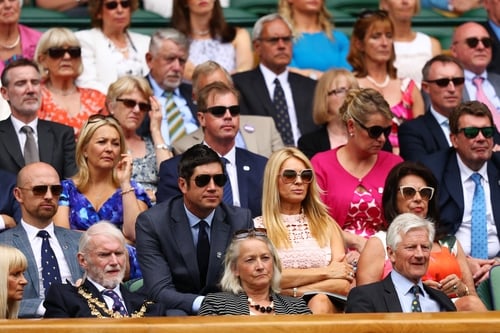 David Beckham, Laura Whitmore, Amy Huberman and many more high profile celebrities have been spotted attending Wimbledon this year.
While Kate Middleton chose the sporting event to debut her brand new haircut, sister Pippa Middleton made headlines in a pink lace dress.
Former England captain David Beckham sat in the Royal Box overlooking Centre Court with his Mum, Sandra. While attending Wimbledon, he bumped into a very familiar Irish face.
Striking Out actress Amy Huberman posted the below photo to her Instagram account with the caption:
"Ah c'mere Dave, we HAVE to stop meeting like this #wimbers"
It looked like Amy had a ball (pardon the pun) at the tennis event with husband Brian O'Driscoll. Amy wore a beautiful floral yellow dress from Sandro.
Check out the gallery above to see what the celebs have been wearing to Wimbledon.