Who doesn't love browsing the best in Irish fashion? And when it's seven amazing designers under one roof, showcasing the very best in fashion, jewellery and accessories, we're all going to be in very safe hands.
Where is it?
Fumbally Exchange, 5 Dame Lane, Dublin 2.
When?
The six-day sample sale starts this Saturday, 11th March 2017 from 10am and closes Thursday the 16th at 7pm. Plenty of time to check out the latest Irish fashion world have to offer.
Opening times:
Saturday: 10am - 6pm
Sunday: 10am - 6pm
Monday: 10am - 6pm
Tuesday: 10am - 6pm
Wednesday: 10am - 9pm (Late night shopping - woo!)
Thursday 16th: 10am - 6pm
Who will be on show?
Below are a list of the fabulous designers we can't wait to check out, including:
Creative Ties
These sample sales are a great way for the designers themselves to work together.
In an interview with The LifeStyle Show, Edge Only's Jenny Huston said that they're a great way to cross promote and help celebrate each other.
"I met Emma At Showcase, through the Crafts Council of Ireland. We were exhibiting as part of Creative Ireland. And then we both moved into the Guinness Enterprise Centre together" Huston said.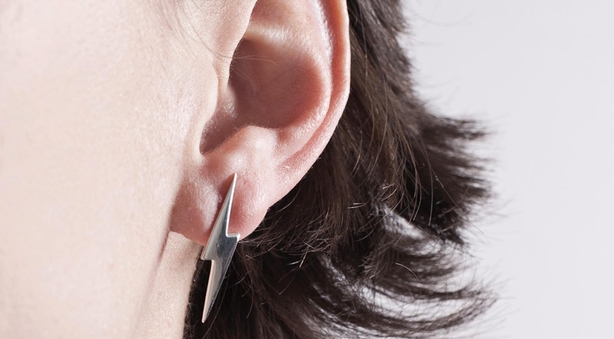 "So we were the only two designers. We instantly got along and became good friends. So, whether you're a jewellery designer or a fashion designer, you share similar things which is production, and retail and online."
"Emma organises Sample Sales. So she invited me to be a part of a Sample Sale a year and a half ago now for the first time."
"It's great when different designers get together; accessories, jewellery, milliners, beautiful bags, clothing all together under one roof. You share each other's customers and newsletters and cross-promote for each other."
Check out the Irish Designer Sample at the Fumbally Exchange, Dame Lane, Dublin from the 11th to the 16th of March. For more information click here.