On the first show, Tanya Grimson, co-founder and editor of maven46 - an interactive fashion and lifestyle magazine - gave us a look into her A/W 16 Trend Report.
You can delve into the beautiful images and Trend Report from Tanya and maven46 below and you can listen to the first episode below and also catch up on the RTÉ Radio 1 Player here
You can listen to The LifeStyle Show on RTÉ Radio 1 Extra every Saturday at 2.30pm, presented by RTÉ LifeStyle's Taragh Loughrey-Grant. Tomorrow we'll be talking to KrustBakery.com co-founder and ParkPnP start-up entrepreneur Garrett Flower. You can find out more about The LifeStyle Show on the RTÉ Radio 1 Extra website here
Back to this a/w trend episode with Tanya, who is familiar to many fashion lovers from her broadcasting work including working as a reporter on the former RTÉ show Off the Rails. We're talking about the key trends that people will be working for autumn/winter 2016. Hope you enjoy the programme, keep in touch and let us know what you think on social on Twitter, Facebook or Instagram.


maven46 Trend Report
Forget minimalism and the streamlined non-chalance of previous seasons, autumn/winter 2016 is all about over indulgence. Take your wardrobe to the extreme in the form of classic rebellious clothing such as grunge as seen at Alexander Wang, punk at Isabel Marant and general anarchy at Vetements, or play homage to the 80's icons from Prince, to David Bowie or Alexis Colby of Dynasty.
Animal print and all things feline add to the confidence of the season, while Gothic blooms and Victorian romanticism provide the darker side but in all its opulent glory from over-sized frilled cuffs, ruffles, lace and moody florals. The result is a kaleidoscope of textures, patterns, colour and showmanship, this isn't a season for the faint-hearted or the unassuming but it is a season of fairy tales, imagination and romantic defiance. It's time to take centre stage.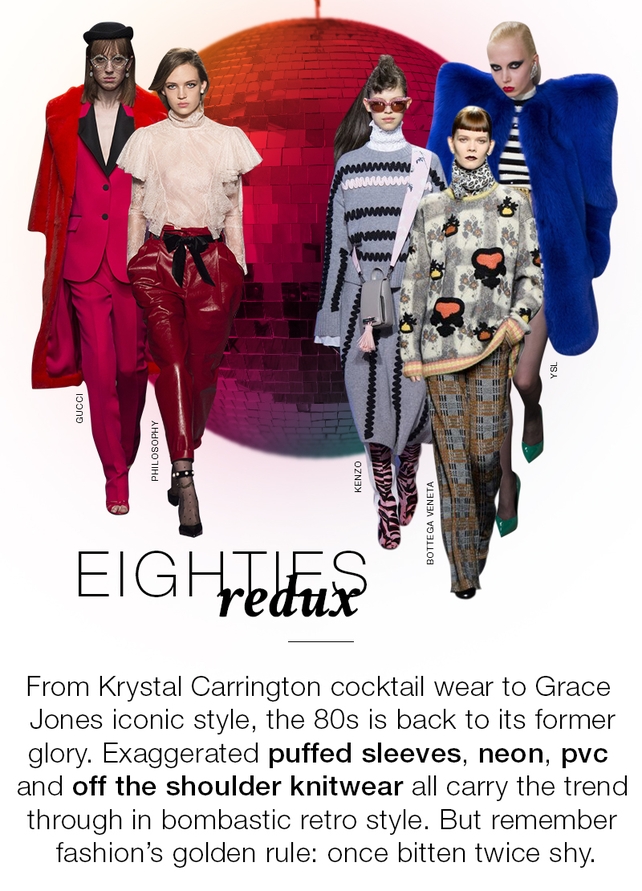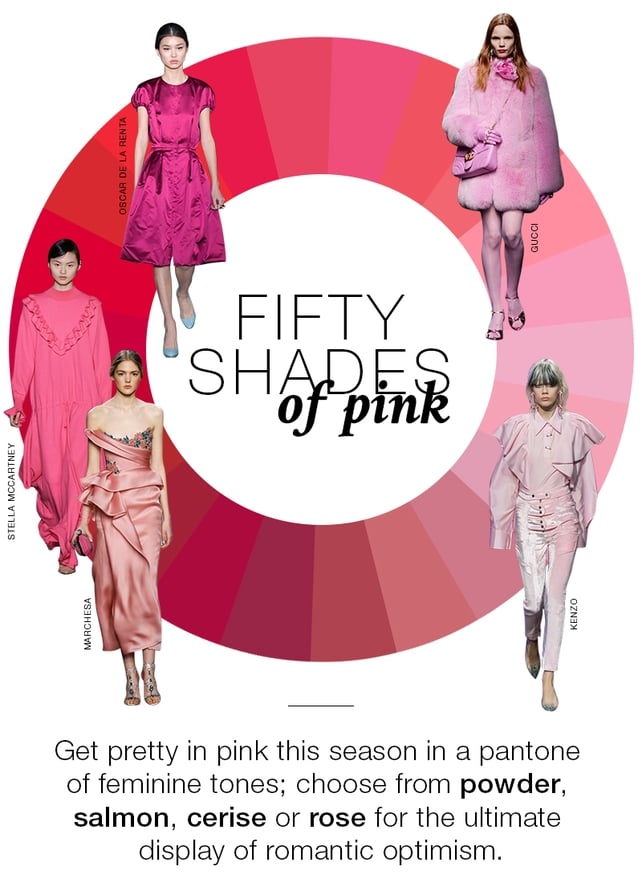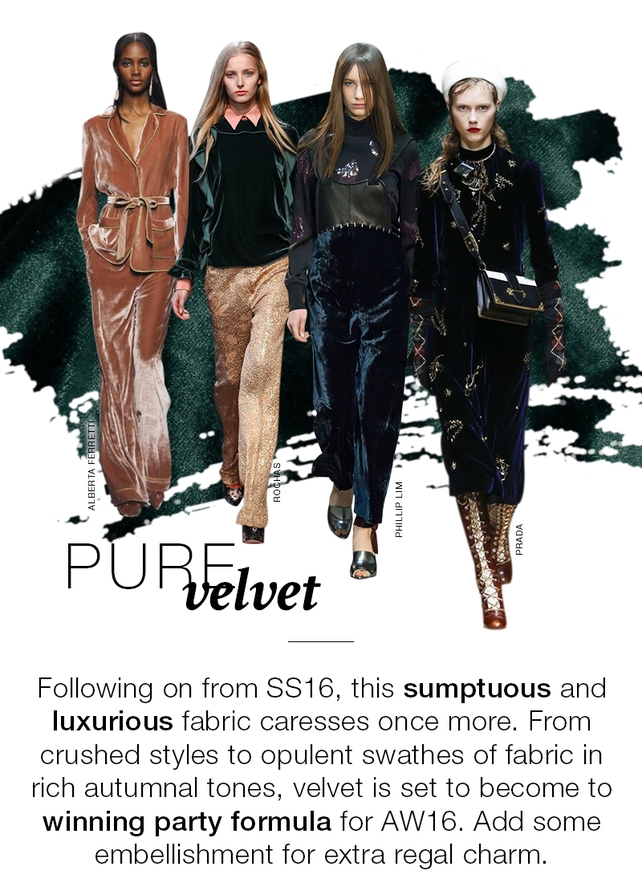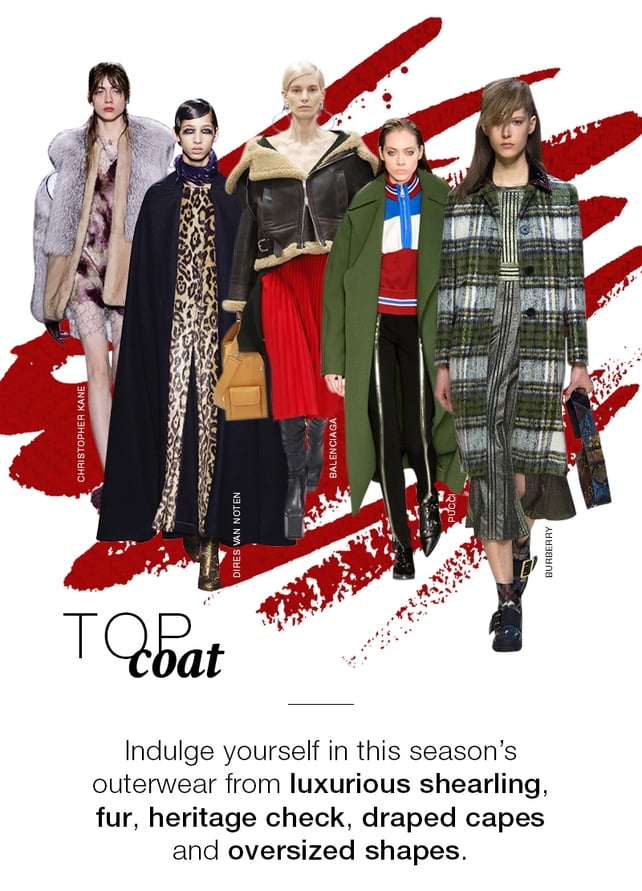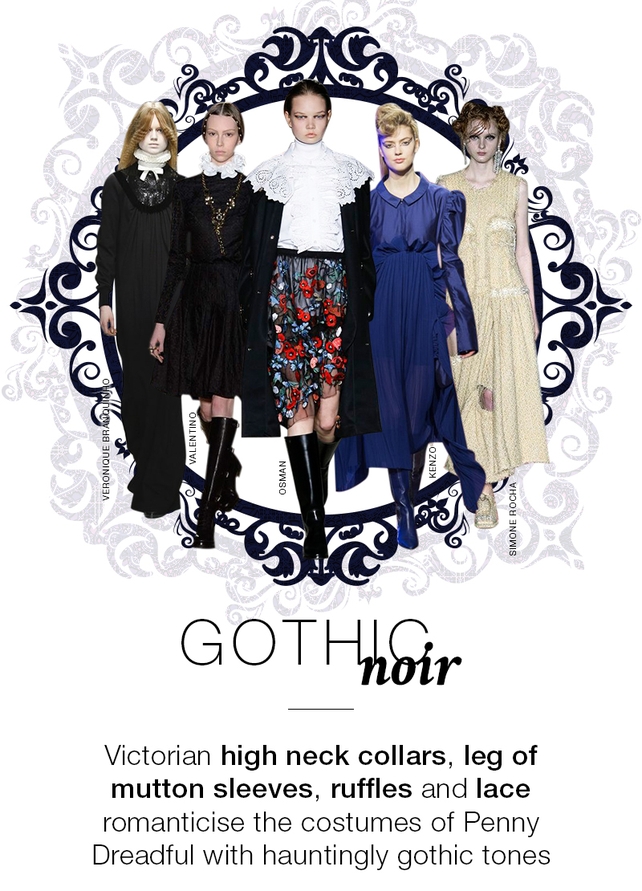 See the complete aw16 trend report on maven46.com. Follow maven46 on Facebook and Instagram!