Last night on RTÉ One, guest presenter Marty Whelan joined hosts Ella McSweeney and Áine Lawlor for day two of Big Week on the Farm, live from Gillian O'Sullivan's farm in Co. Waterford.
Looking slightly farther afield than her home county, host farmer Gillian travelled to the Netherlands to check out the world's first test tube burger and to take a closer look at some of the developments in meat technology.
Gillian met with Chief Scientific Officer Professor Mark Post who, in 2013, created his first 'test-tube burger' - a dish that cost €250,000. Now, in 2018, he is close to producing an artificial burger at the cost of just €10.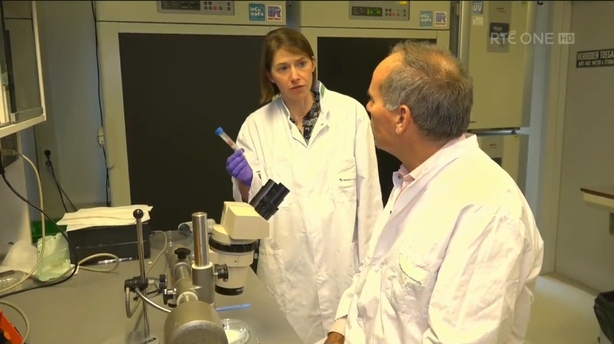 Now for the science bit...
A cow's muscle cells have stem cells within them and when they are injured, they start to replicate and form muscle tissue.
When Dr Post works on the meat, the stem cells perceive this as an injury to the muscle and begin to replicate.
One small piece of muscle could possibly result in 80,000 hamburgers meaning that the number of cattle needed for feeding the world would drop considerably.
In fact, if artificial beef took off, Dr Post believes the number could drop from one billion to just tens of thousands.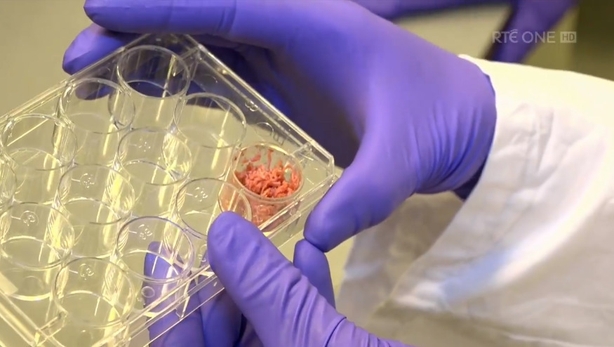 Now, here's the million dollar question: Would you eat it?
You can watch the clip in full on RTÉ Player now. Be sure to tune into Big Week on the Farm every evening this week on RTÉ One at 7pm.