The Department of Education have prepared a Q&A video with The Irish Second-Level Students Union that looks to answer some of the key questions that Leaving Certs might have in the coming days.
ISSU President Emer Neville sits down with Orlaith O'Connor from the Department to run through things like accredited grades and more as students receive their results.
If viewing via a social link click here to view the full article on RTÉ Learn to see the video!
The 2021 Leaving Cert results are available via the Candidate Self Service Portal and we want to wish everyone all the best.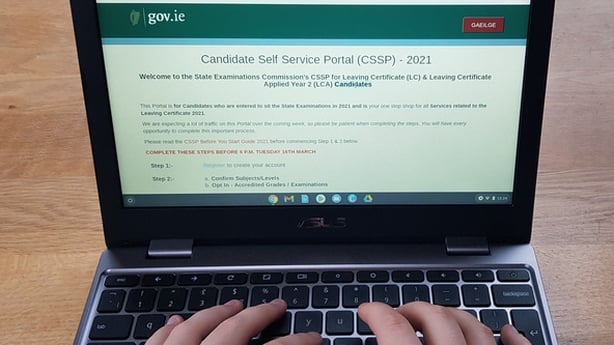 For more go to the Department of Education's website with info for students, parents, guardians and teachers too.
Click here to see the full site!
If you or your parents/ guardians have more questions you can call The National Parent's Council (Post-Primary) helpline on 1800 265 165.
It will be open from Friday, 3 September to Sunday, 5 September and from Tuesday, 7 September to Friday, 10 September from 11am-8pm.
It will provide advice and guidance for candidates and parents. It is staffed by professional guidance counsellors and is supported by the Department of Education.
Best of luck everyone and keep an eye on RTÉ for more Leaving Cert info and reaction!