Leaving Cert 2021 is here and throughout the exams RTÉ Learn will bring you first-hand reaction from young people thanks to The Irish Second-Level Students' Union (ISSU).
Over the next two weeks we will hear from different young people from all over the country on how they feel the exams went each day in their own words on RTÉ Learn and RTÉ Young People's YouTube.
Coming up in week one we will have:
Wednesday, June 9
English Paper 1 with Eva McDonnell (H) and Eiman Elsir (H)
Home Economics, Scientific and Social with Racheal Diyaolu (H)
Thursday, 10 June
Engineering with Saskia Eiffe (H)
English Paper 2 with Eva McDonnell (H) and Eiman Elsir (H)
Friday, 11 June
Geography with Matthew Morrin (H)
Maths Paper 1 with David Wright (H) and Jane Prendergast (H)
Click here to download the full exam timetable!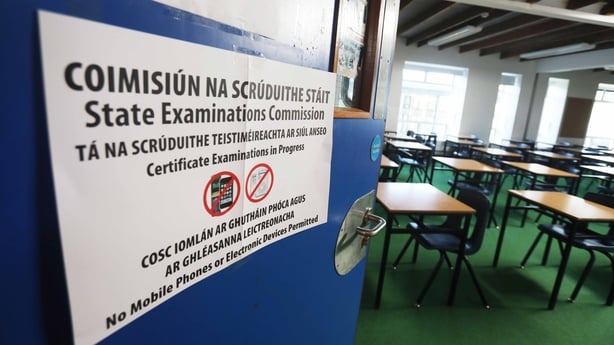 The ISSU is the national representative body for second-level students in the Republic of Ireland - it's led by students, for students. President-elect Emer Neville will be one of the students contributing to the daily diary..
She says: "This Leaving Certificate class has gone through a very difficult cycle and we welcome what is no doubt the light at the end of the tunnel for many of them. Go n-éirí an t-adh libh le bhur gcuid scrúduithe!"
Founded in 2008 and now in its 13th year, the ISSU is the longest running national second-level representative body in the country, representing over 500 member student councils.
They represent Irish second-level students on a local, regional, national and international level.
To find out more, please visit issu.ie
And you can also see their exam blogs HERE!
Check out all the RTÉ Learn Leaving Cert resources here!
And best of luck to everyone sitting the exams. You got this!