Hey everyone, why not join Team Ireland on the Road To Beijing with this new fun virtual activity to celebrate the Winter Olympics 2022!
The challenge is part of the Olympic Federation of Ireland's Dare to Believe schools programme, and will see Team Ireland calling on schools across the country to get active from 4 to18 February - you can register right now.
View the article on RTÉ.ie to see the video up top!
The Road To Beijing offers schools across the country to take part in a fun, interactive and educational journey with the Team Ireland Winter athletes. Schools and families can log their activities, 15 minutes at a time, and watch their tracker bring them across the world on the road and all the way to China.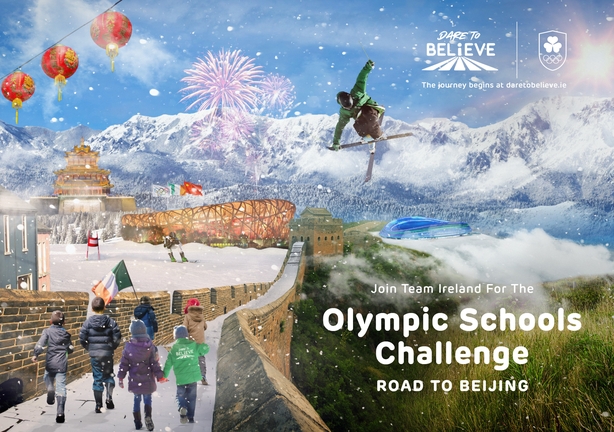 On your Road to Beijing you will unlock new videos and activities, try out fun Olympic and Chinese-themed games and learn about our athletes as they compete on the biggest stage of all!
This free 2-week challenge encourages schools to get active and learn more about the upcoming Winter Olympics! School teams will log their physical activity which will be converted to a distance which will help their team get to Beijing.
How To Take Part
Register your school and team
Get active.
Log your steps and get more information at daretobelieve.ie/olympicschoolschallenge.
Over 55,000 students took part in the Road To Tokyo challenge last summer for the games and you can see some of the highlights here...
Keep an eye on RTÉ Learn and RTÉ Kids as the journey begins on 4 February!
And don't forget you can still have fun with the Road To Tokyo activities HERE!!