We are going ape in this episode of That's Animal, the RTÉjr Radio show all about the amazing animals that live in Dublin Zoo.
Your host, Zookeeper Brendan, introduces us to his colleague Rachael Creighton who tells us about the Western Lowland Gorillas she helps to care for. They are the largest apes, they're strong yet gentle.
We chat to zookeeper Rachael and find out why males develop 'silverbacks' and learn about gorilla family life and their forest habitat at Dublin Zoo.
Tune in to RTÉjr Radio at 7pm this evening or you can listen here now!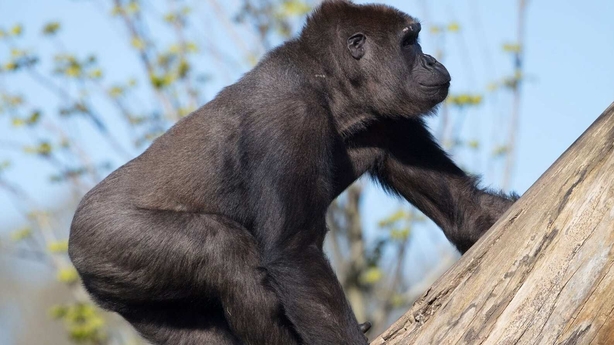 We also meet 'Bangui' and find out why is he so important? We ask, where do gorillas live in the wild? And we all agree that baby Gorillas are very cute, but how many live in Dublin Zoo?
And we learn how mobile phone recycling is connected to gorilla conservation...
To celebrate the show you could win a trip to Dublin Zoo each week!
Keep an eye on RTÉjr Twitter and RTÉjr Facebook plus RTÉ Kids Instagram for details!
Thanks to our friends at Dublin Zoo this new series will teach us more about the animals there and we get to meet the people who look after them too.
Tune in to RTÉjr Radio 7pm this evening or view this article on RTÉ.ie HERE to listen now!
AND don't forget you can subscribe to the podcast HERE or wherever you get your podcasts!