On today's Ecolution we are looking at Farming and Biodiversity for the second time.
It's Part Two of a Farming, Food and Biodiversity Special and you can listen to Part One HERE.
In this epiode we speak to Brigid Barry, co-ordinator of the Farming for Nature initiative, about the steps they're taking to help farmers improve the biodiversity on their land whilst still listening to their concerns.
The Farming for Nature initiative seeks to acknowledge and support those farmers who farm, or wish to farm, in a way that will improve the natural health of our countryside.
We head to Laois to visit John McHugh, a Farming for Nature Ambassador who has made huge changes on his farm since 2015 when he transitioned to organic farming.
According to his Farming for Nature profile: "John has a 230-acre organic dairy farm in County Laois. He moved away from being an intensive dairy farmer in 2015 when he realised that he needed to create a sustainable and resilient lifestyle that his children could carry on.

"He is a farmer that has adapted from a commodity and profit driven production system of dairy farming to one that is focused on family succession, long'term environmental goals and nature based farming"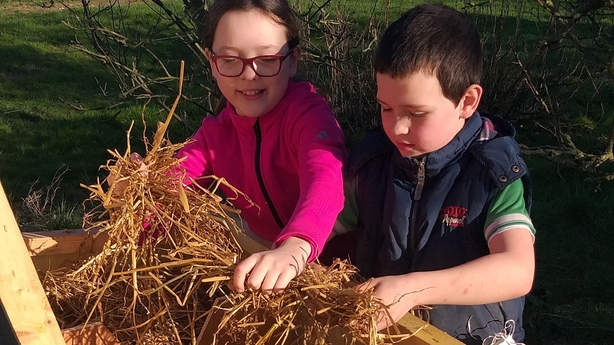 And we meet Michael and Mary-Kate, two children whose dad and Grandad run a large dairy farm in Kilkenny, to talk about what farming means to them and how they see things changing in their lifetime.
All this, plus Dr Shane McGuinness on Soil, and our Brain Trust talk about their efforts at growing food and the satisfaction it brings them.
Ecolution is on every Wednesday at 7pm on RTÉjr Radio, or you can get the podcast now, wherever you find your podcasts.
Don't forget to subscribe to Ecolution HERE or wherever you get your podcasts for updates.
Click here to read more Ecolution articles and listen back to the other shows!
And while you're there, we'd love if you could write a review. It makes a difference.
Actually, if you don't want to review, share the one thing you tried to do better for the planet this week. Thanks!