In the second episode of Microsoft DreamSpace ByteSize, Michael and Niamh introduce you and your class to the second problem solving skill used by computer scientists and coders and pattern recognition
It's time to look for patterns in problems. We are going to be practicing this skill by looking for patterns in the environment around us.
Create your very own identification key but not before we learn all about natural materials by collecting some from the local environment and finding some patterns that will help us out.
During the review, let's reflect on how we could have improved our keys and why it is important to always test out our work to see if it can be improved.
WALT: We Are Learning To Make A Key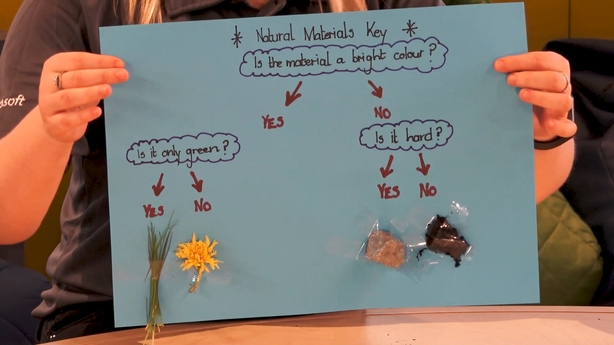 Everything you need to follow this episode of #MSDreamSpace ByteSize is here.
Download the complete handbook HERE
Download the episode guide HERE
Download the worksheets HERE
Notes
Check out the curriculum links for this episode below.
Curriculum Area: Geography
Strand: Natural environments
Strand Unit: The local natural environment
Curriculum Area: Science
Strand: Materials
Strand Unit: Properties and characteristics of materials
Curriculum Area: Mathematics
Strand: Data
Strand Unit: Representing and interpreting data