It's the last show of the current season of Maths Matters, so Julie Gould and Phil Smyth are marking it by talking about some great mathematicians. 
We really hope you enjoyed all the shows and you can listen back and read ALL the articles HERE!
Thanks so much to Julie and Phil for teaching us so much over the past few months and to RTÉ's Nicky Coghlan for production support on the show.
Julie has given us more information, so make sure to check out the show up top and read on here...
In this last episode of this season's Maths Matters, we're doing things a little differently. 
We've spent the last nine weeks talking about different mathematical tools and techniques, trying to explain them in an interesting (and often different!) way. Apologies again to anyone offended by our terrible accents...we did our best!
Maths is a tool that helps us make sense of our complex world. And at its most fundamental, it's just about pattern recognition.
But maths and all the tools it makes up, wouldn't exist if it wasn't for people. 
So, to celebrate maths, we are celebrating the people who have done it. And who still do it. And who will do it (AKA You). We've each picked three people who we think are worth talking about when it comes to maths. This wasn't an easy choice - there are many thousands of brilliant people who use maths to choose from. 
Here's a list of the people we chose to talk about, and some links so you can read more...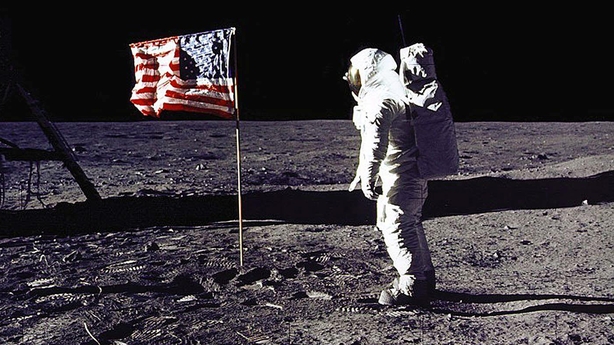 Marie Tharp, geologist and cartographer whose work was crucial in the understanding of plate tectonics.
Robert Boyle and his sister famous Katherine Jones or Lady Ranelagh. Lady Ranelagh was a phenomenal scientist and supported, encouraged and worked together with her brother on many chemistry things. 
American mathematician Katherine Johnson, who used geometry to figure out the paths for the spacecraft to orbit (go around) Earth and to land on the Moon. NASA used Katherine's math, and it worked!
Another NASA-queteer...Buzz Aldrin. Buzz was the second man to step foot on the moon. But he was also a mathematician who studied how two spacecraft could meet, and connect, in space. A space rendezvous, they call it!
Hertha Ayrton, British engineer, inventor and mathematician. She invented something called a line divider and studied how ripples are created in sand when waves move over them. Here's her paper on The Origin and Growth of the Ripple Mark.
Finally, Phil talks about several female Irish mathematicians who have had a huge impact on maths over the years!
Check out all the other Maths Matters articles here!
Subscribe to Maths Matters and all the other Home School Hub podcasts here!!