Ireland's new marine research vessel will be named after the legendary Irish explorer Tom Crean.
Due to arrive in 2022, this new national state of the art research vessel, the RV Tom Crean, will carry out a wide range of marine research activities to help us to conserve our precious marine resource, to harvest clean energy, to understand and conserve our fish stocks and to deal with climate change.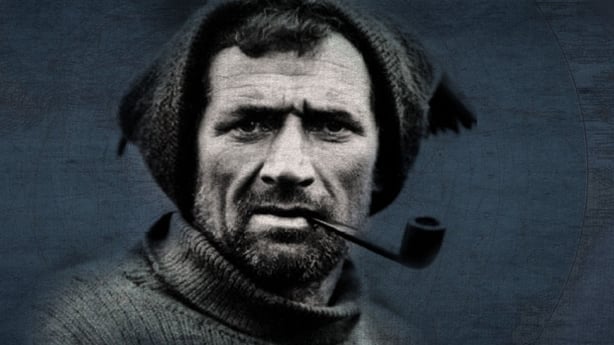 The ship is named after Tom Crean who was a native of Annascaul in Co Kerry. Crean was a renowned explorer, an extraordinary seaman and a man of tremendous courage and resilience. He also had loyalty towards his team mates, going to great lengths to help others in peril during expeditions.
You can learn more about his amazing life here: Home School Hub on Tom Crean
The new 52.8 metre RV Tom Crean will replace the 31 metre RV Celtic Voyager. The new vessel will be one of the most advanced and environmentally friendly research vessels in the world.
It will be able to go to sea for longer and operate in much harsher sea conditions than the RV Celtic Voyager.
The Voyager was Ireland's first purpose built research vessel and was commissioned in 1997. It has been vital in providing marine scientists, researchers and its crew members with many years of valued experience at sea, expanding and strengthening marine science in Ireland to help inform decisions affecting our oceans.
The two Marine Institute research vessels currently in operation, the RV Celtic Explorer and RV Celtic Voyager, are among the world's most intensively used research vessels.
You can learn more about the two vessels here on RTÉ Learn below:

RV Celtic Explorer and RV Celtic Voyager
Lots of amazing discoveries have been made in Irish waters on the RV Celtic Explorer including the discovery of many ship wrecks, cold water corals, large mountains and canyons under the water and the Moytirra Hydrothermal vent and most recently a rare shark nursery.