Home School Hub, with their friends at An Post, are going to show you how great it is to send a postcard to someone you care about this week. 
With so much of our lives online let's remind ourselves how great it is to send something in the post. Thanks to An Post's free post address, there have been loads of letters and drawings sent to the Home School Hub crew already.
And now An Post are sending free postcards to homes in Ireland so that you can write and send a special message to the family and friends that you really miss.
Tune in on Wednesday where Séamus uses one of his postcards to write to his sick pal Django. He's  Múinteoir John's dog and he isn't feeling great, so Séamus hopes this will cheer him up!
Have you sent your free An Post postcard yet!? Tomorrow morning on #HomeSchoolHub, Séamus will be writing to his pal, Django 🐶💌 Let's hope Django uses his free postcard to reply to Séamus 🤗 @MacallaTeo @johnsharpson @Postvox pic.twitter.com/aty4BdJ5MS

— RTÉjr (@RTEjr) February 9, 2021
In case you need some help check out Monday's English class with Múinteoir Ray. He taught us how to write a postcard. There's not much room, so you need to keep it short and sweet!
You can see the activity sheet for the lesson HERE!
There's loads of great resources and materials here too: An Post - Activities for Students
Here are your tips for writing your own postcard from An Post!
Write your own postcard 
Stay tuned on Friday when Seamus's card arrives at Djangos house and John's dad, George, reads the card out to Django!! 
And if you want to write someone a letter we have some tips here...
Write a letter
The activity sheets from An Post are also below in Irish
How to write a letter in Irish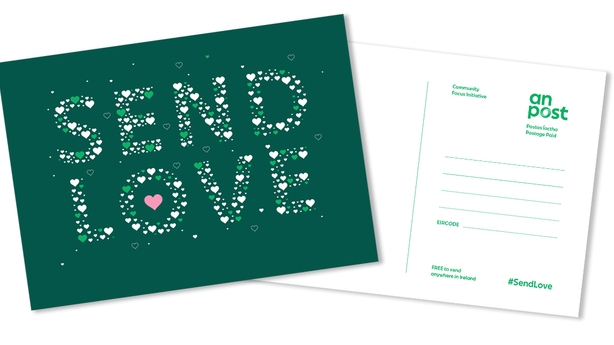 There are resources for Post Primary students too!
Post Primary - Write a postcard
Post Primary - Send a postcard in Irish