Today, Múinteoir Ray told us all about postcards.
We love getting all your post here in the Home School Hub. We've even gotten some postcards from some very famous people over the last few weeks, from all over the world!
Have a look at the three postcards below and try to figure out:
WHO wrote the postcard?
And WHERE in the world are they?
Postcard 1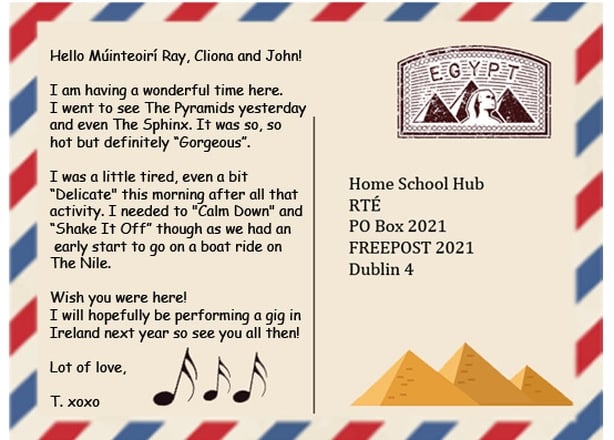 Who wrote this postcard?
Where are they?

Postcard 2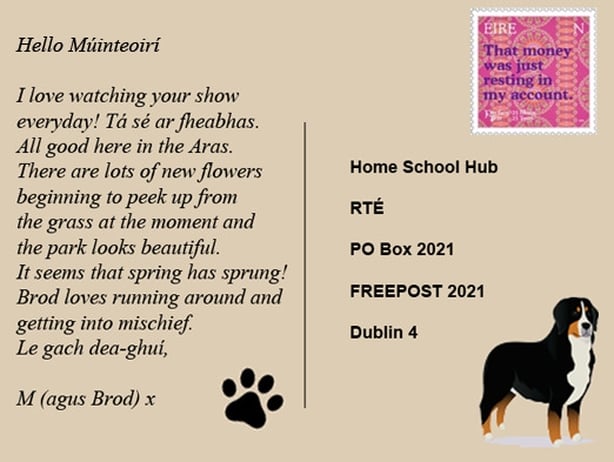 Who wrote this postcard?
Where are they?

Postcard 3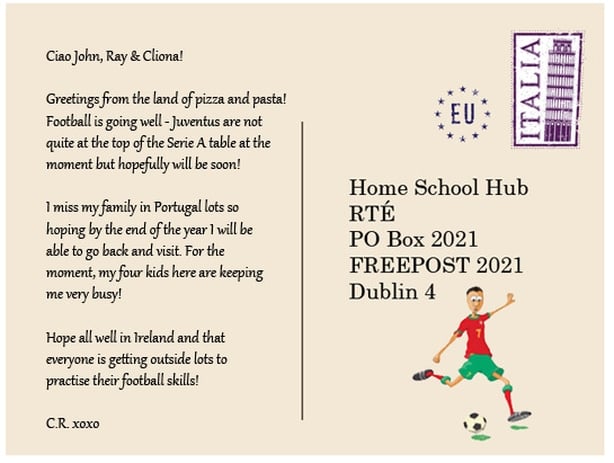 Who wrote this postcard?
Where are they?

Download the entire lesson and the fun activities here!


Design your own stamp!
Often, An Post creates special postage stamps here to mark important events or people.
There are usually specially-designed stamps for the likes of Christmas, Valentine's Day and St. Patrick's Day. At the moment, you can get stamps that feature the Irish rugby team, the band U2, important Irish women, the TV show Father Ted, space exploration and Irish wildlife.
There is a huge variety!
So, who or what do you think should be featured on a stamp?
It could be:
A brilliant invention that you think makes life easier
A hobby that you love
Your favourite musician or band
A brilliant teacher
An inspirational sportsperson
Your favourite animal
A person who you just think is wonderful - maybe someone from your family or community
Whatever you decide, have a go at drawing and colouring in your own stamp into the stamp template below!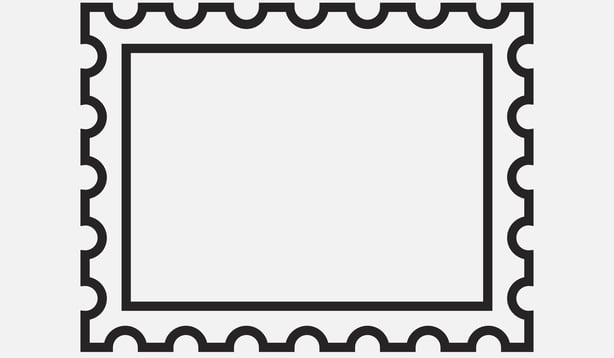 Explain why you think this person/thing deserves to be featured on an Irish postage stamp...