After School Hub only takes one day off and it's not today. That's right the Best Bits are on RTÉ2 at 10am. This show features Irish Sign Language interpreters and picks the best of what you have seen so far.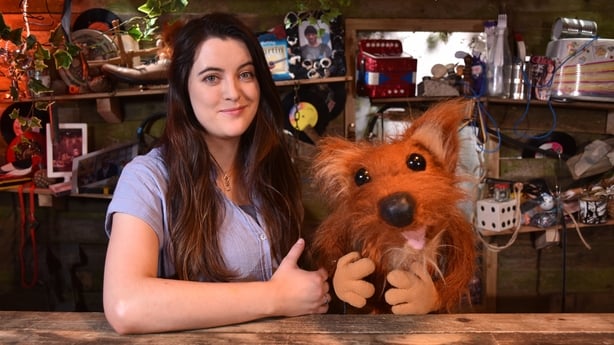 Do you remember when Martin and MC were only back from Mars? It seems like a long time ago now, but they are looking back on it and making some Mars Cakes among other things!

Martin's Shed is a great way to start the day!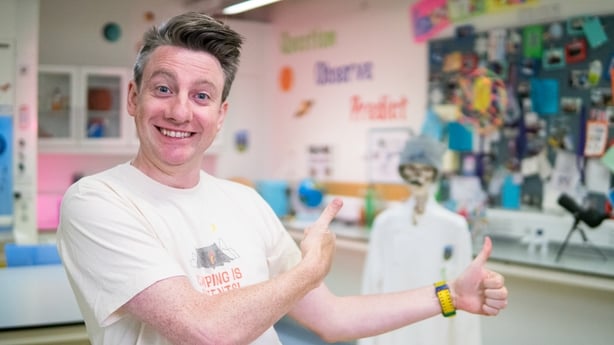 Phil Smyth is here with one of your favourite Hub Labs, it's the one where you needed to use marshmallows. It explores air pressure and ways to change that pressure and squash the sweets.
But, you will have to wait until the afternoon to try the marshmallow taste test. It could be a bit early for all that sugar! The experiment is super fun and easy to do.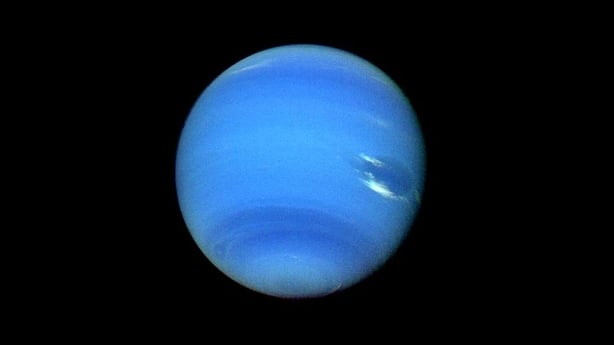 In Space Hub, Dr Niamh Shaw, brings us to the two coldest planets in our solar system called Venus and Neptune. The temperature can drop 
The reason we know so much about these far off planets is thanks to the little spacecraft launched in the 1970s called Voyager One and Two. They will actually keep travelling further and further away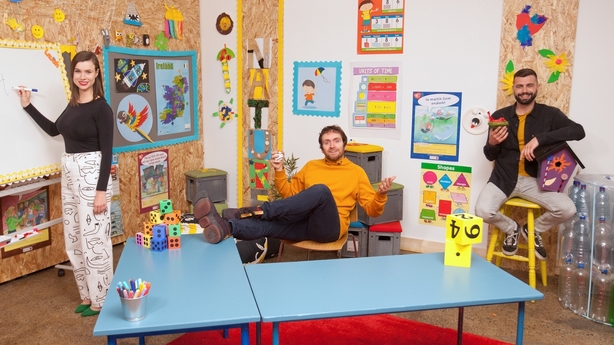 And now to the three teachers!
Muniteoir Clíona is showing us how to make a phone with two cups and a string. It sounds a bit far out there, but this is the basic way that the first ever phone call was made and this all led to where we are now with wifi and mobile phone.
Muniteoir Ray is doing his best storytelling as he talks about all the wonderful beasts of Irish mythology. Do you know your Púca from your banshee? Well tune in for a crash course in what to avoid...
We are off to west with Múinteoir John where he is going to bring us all along the Cliffs of Moher. They are amazing to see and we are able to have a great look at them in this cool virtual tour. 
Cliffs of Moher and The Burren
Did you know Múinteoir Emer is really really good at basketball. So good she played fro Ireland. Who better to take us through some skills and give us all hoop dreams!
Plus, there is a Hub Hack on mnemonics. It's a system such as a pattern of letters, ideas, or associations which assists in remembering something.
You can catch up on all the full shows here: RTÉ Player
And don't forget to tune in every weekday from 3.20pm on RTÉ2.