On the show today sound waves are being looked at, with Clíona showing how to make a bit of a low-tech phone. It might seem simple, but long before mobiles and 5G this was an inspiration for the first telephone.

Have a look at this video from National Geographic that gives a really quick history of the telephone.
The beginning
In the 1870's, two inventors Elisha Gray and Alexander Graham Bell both independently designed devices that could transmit speech electrically (the telephone).
Both men rushed their respective designs to the patent office within hours of each other, Alexander Graham Bell patented his telephone first. Elisha Gray and Alexander Graham Bell entered into a famous legal battle over the invention of the telephone, which Bell eventually won.
Bell's patent 174,465, was issued to Bell on March 7, 1876, by the U.S. Patent Office. Bell's patent covered "the method of, and apparatus for, transmitting vocal or other sounds telegraphically ... by causing electrical undulations, similar in form to the vibrations of the air accompanying the said vocal or other sound".
Bell returned to Boston the same day and the next day resumed work, drawing in his notebook a diagram similar to that in Gray's patent caveat.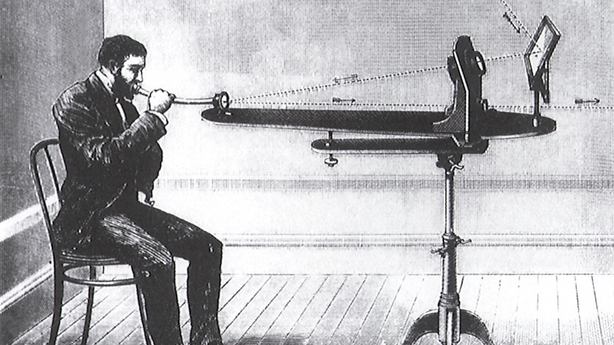 The world's first phone call
On March 10, 1876, three days after his patent was issued, Bell succeeded in getting his telephone to work, using a liquid transmitter similar to Gray's design. Vibration of the diaphragm caused a needle to vibrate in the water, varying the electrical resistance in the circuit. When Bell spoke the famous sentence "Mr Watson—Come here—I want to see you" into the liquid transmitter, Watson, listening at the receiving end in an adjoining room, heard the words clearly. The world's first ever communication via the telephone.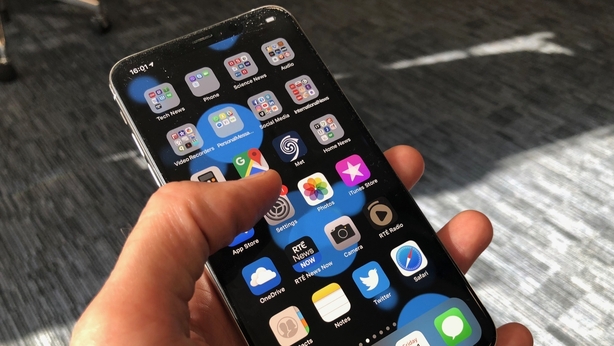 Moving into modern times we now have mobile phones and this technology began it's journey when a Motorola engineer named Martin Cooper had an idea in 1972.
Within a year the mobile phone was born! You can hear him tell the full story to RTÉ Radio below.
We need your consent to load this rte-player contentWe use rte-player to manage extra content that can set cookies on your device and collect data about your activity. Please review their details and accept them to load the content.Manage Preferences

The first mobile network in Ireland was launched in 1985. Have a look at this RTÉ report to and check out the SIZE of the phones...Mobile Phones Ireland
You can watch live or catch up on today's show on the RTÉ Player