Science Week is here, and it's running until Sunday, 20 November! RTÉ Learn is a great place to go for your slice of science throughout.
RTÉ have teamed up with the Science Foundation of Ireland to support a week jam-packed with fun experiments, cool facts and much more.
We even have a full section of the website dedicated to it all!
We have some new shows of our own too and a massive catalogue of great RTÉjr Radio shows and podcasts. Read on to see what we have in store.
Claaaass Science
Over on RTÉ Kids YouTube we have 5 short films with 5 cool young scientists dropping every weekday with a new topic each day.
Subscribe to the RTÉ Kids YouTube channel here and you won't miss any of them!
On Monday we start with a question - how strong is your hair?
Could Rapunzel's hair really have been strong enough for a Prince to climb up? Material Scientist Rea explains what hair is and why we have it.
Then we follow up with:
Genes for teens: Are your parents responsible for the colour of your eyes or the smell of your armpits? Tembi explores the human version of computer code that is responsible for all life – genes.
Teen brains explained!: Meet the world's most powerful computer. Tammy explains the teen brain and shows how it rewires itself as you become a teenager
Can Ireland save the world?: Adam explores if Ireland has the resources to led the world in tackling climate change.
Hormones explained for teens: How does your body know when to eat and when to sleep? Dr Roshaida introduces us to hormones and explains why our bodies transform when we enter puberty.

Science Foundation Ireland (SFI)
There are shows on Monday, Wednesday and Friday from the SFI. MC will host the Primary School series and Dr Niamh Shaw will present Science Week Live for Post Primary students.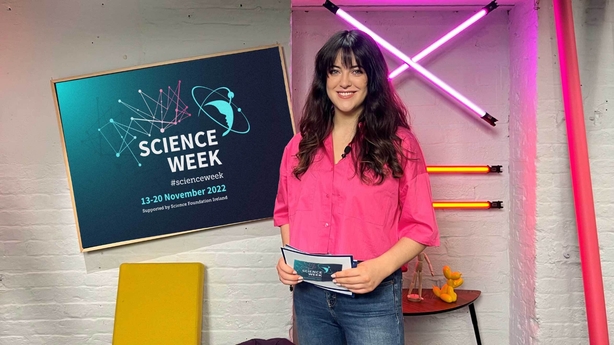 Primary School teachers click here!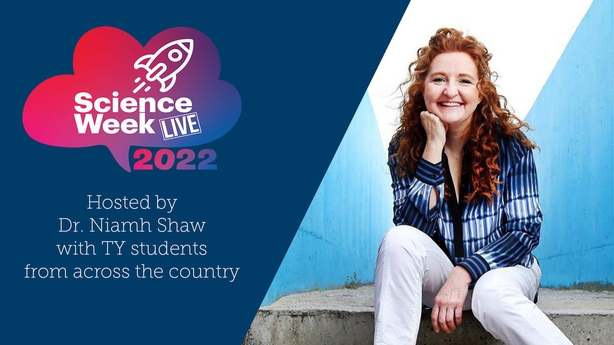 Post Primary School teachers click here!

Atom Town
Atom Town is a new show coming in December, but we are going to give you all a special sneak peek for Science Week!! The first show in the series is on Sunday at 8.50am on RTÉjr and RTÉ Player.
Click here to read all about the elements of Atom Town!

Let's Find Out
All aboard the Spaceship Curiosity for some science experiments. learning and loads of fun! Join Captain Zoom and her crew of two human scientists, Amy and Mark, as they try to answer her questions with the help of some kids.
Click here to see all the experiments and get the lesson plans and activity sheets!

The Body Brothers
Let's sing and dance our way through science with The Body Brothers and Auntie B! In Series 1 we learned all about the human body and in Series 2 we went all animal!
Click here to see loads more of the mad-capped fun.

Hub Lab
If you have not had your Phil of Science at this stage (it's a pun!) then make sure to check out all the Hub Lab experiments from Home School Hub!
Phil Smyth will take you through all the fun from your own home and there are activity sheets too. Try the bouncing ball one right now!
Click here to see all the experiments!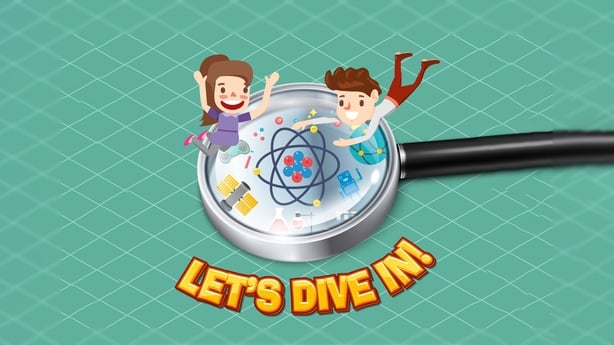 Let's Dive In
And, we are only getting round to RTÉjr Radio now!
There is a brand-new series of Let's Dive in with Phil and Julie where they will dive in and try to answer all your questions.
The first show is on Thursday but click here to listen back and subscribe!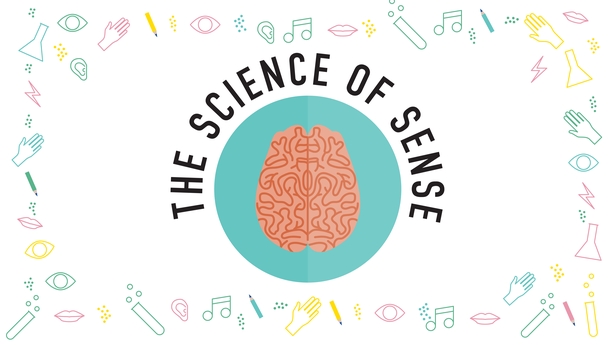 The Science of Sense
The Science of Sense is a six-part science series for children RTÉjr Radio! As you might have guessed by the name it's all about our senses and how they work.