Ireland's Future Is MINE - The Final saw two schools go head to head in the world of Minecraft: Education Edition to build something amazing and win!!
You can watch the show now on RTÉ Player!
Moyvore Primary School from Westmeath took on St Hugh's from Dowra in Leitrim in a 90-minute intense build-off. But, how did they get here?
Watch the full show on YouTube here too!
Press play above to watch the semi-final action!
They are already Leinster and Connacht champs and to make the Final they needed to see off schools who had already claimed the Munster and Ulster crowns. Now, there is on more battle to win it all!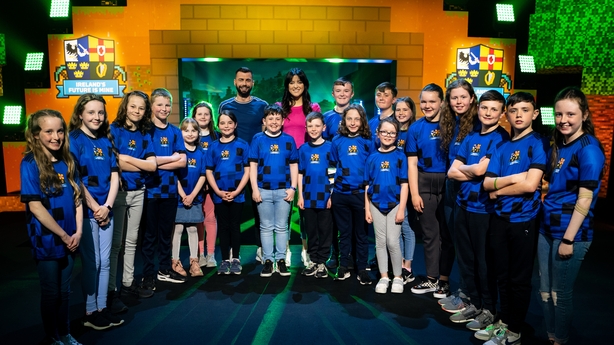 Representing Moyvore...
Builders: Orla, Kyle, Jamie and Holly
Planners: Daisy, Robbie, Jake and Rachel
Researchers: Nicole, Liam, Joseph, Seán, Caoimhe, Ryan, Megan, Luke, Emma, Keira and Andrea.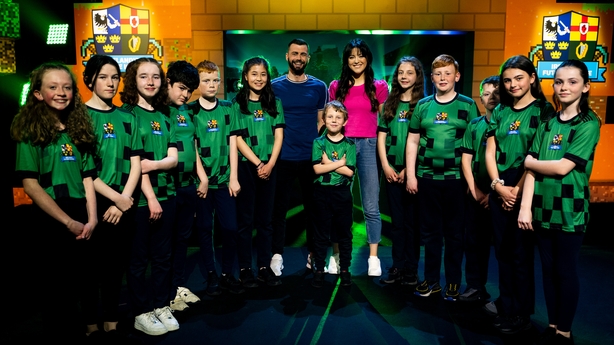 Representing St Hughs
Builders: Sadhbh, Mona, Daithí and Amy
Planners: Jamie, Daragh, Emily and Orla
Researchers: Coíra, Cian, Anna and Tadhg
Watch the full show here!
And you can see the entries from each of the provincial winners here!
Well done to all the schools across the island who took part in any way.
And click here for your chance to win a Microsoft Surface Laptop!