Tune in to the Junk Kouture Dublin City Final tonight at 7pm on RTÉ2 and RTÉ Player!
Junk Kouture, powered by RTÉ, is Ireland's leading sustainable fashion competition.
Watch as sixty haute-couture designs made from 100% recycled material created and modelled by talented 60 designers aged 13-18 from post-primary schools around the island of Ireland battle it out as they make their bid to be chosen for the first ever Junk Kouture World Final later in 2022.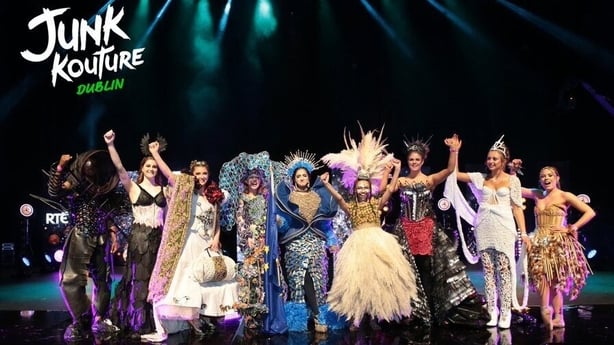 In a new twist this year, the top 10 designs from the Dublin City Final, will be selected by the Junk Kouture judging panel, made up of Louis Walsh, Roz Purcell, Soulé and Stephen McLaughlin, for the first ever Junk Kouture World Final, which takes place in Abu Dhabi later this year.
The 10th winner will be chosen as a wild card with voting opening after the show.
It's a programme of creativity, performance, and inspiration. A celebration of young people!
And coming to RTÉ2 and RTÉ Player on Friday, 27 May we have Junk Kouture: Behind The Seams. It follows five Junk Kouture participants on their journey to the 2022 Dublin City Final. It highlights the creative process behind the design all before hitting the final runway at the live event.
Click here to learn five fast fashion facts from the Junk Kouture crew!